Meet the Motorola Droid RAZR.
Very different from the original RAZR, that stylish, incredibly thin, iconic mobile phone of the mid-naughties, which was sadly overworked by its creatively barren master and doomed to a fat, bloated, outdated non-retirement that saw it become an anachronistic laughing stock.
Kind of like the Elvis of the phone world.
No, the new Droid RAZR is a much fancier affair, with acronyms replacing anachronisms and Kevlar, of all things, replacing plastic.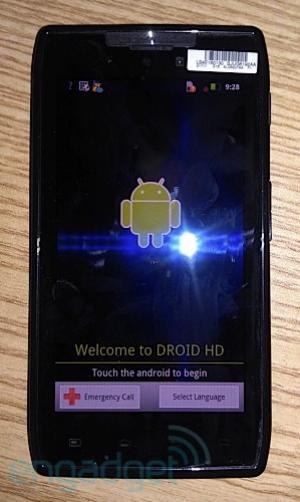 The acronyms include such wonderful letter permutations as LTE, qHD Super AMOLED, HD, GB and GHz. The Kevlar is for its exterior case, which also boasts the super-tough Gorilla Glass and a splash-guard coating, making this one tough smartphone.
It'll be fast, too, with a 1.2GHz dual-core processor and 1GB of RAM, giving it the chops to take on the might of the current smartphone leaders. And impressively, it'll feature the same lapdock port as the Atrix, meaning you'll be able to use it as a laptop as well as a phone, should you so wish.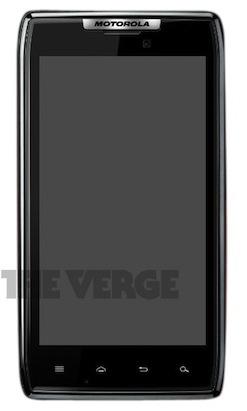 But best of all is the name. In 2004, the RAZR stunned the world by being so ridiculously thin, so cool looking and so different from every other phone on the market, it became the most successful feature phone of all time (at the time).
Typically, Motorola ruined it all by churning out endless variants until it was just a wheezing arthritic shadow of its former self, but there's no chance of the Droid RAZR following its predecessor's ignominious fate. Not now Google's bought Motorola!
So a bullet-proof RAZR with the chops, the kudos, the power and the glory. Tempted?
If so, then come back on October 17th when the Droid RAZR and three other Motorola Droids are officially launched by Verizon – including two tasty new Zooms. Check out the teaser video below.
RAZR has left the building!