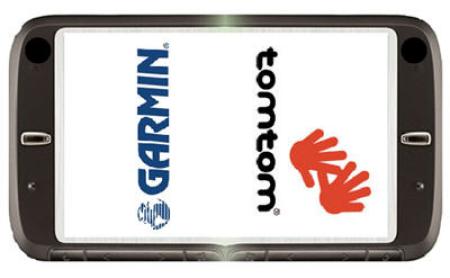 2007 has seen the emergence of a new breed of mobile phone – the Sat-Nav phone. The trend was begun in earnest by Nokia with the launch of their stunning Nokia N95 and the Nokia 6110 Navigator, and they've also state that all their future high end phones will have GPS Sat-Nav functionality built-in.
This, of course, is a huge threat to traditional Sat-Nav manufacturers, who naturally fear that the mobile phone will do to their market what it did to the low end digital camera market (i.e. destroy it!)
To counter this threat, both Tom Tom and Garmin are working on their own Sat-Nav mobile phones.

According to DigiTimes, Tom Tom and Garmin are working with Inventec Appliances, Quanta Computer or Compal Communications to develop the new Sat-Nav phones. No news yet on what features they'll have, but they're going to have a hard time competing with the likes of Nokia.
HP, O2 and i-mate are also working on Sat-Nav phones, meaning that more and more handsets will start to have Sat-Nav functionality in them, further eroding the Sat-Nav manufacturers' market, which they've had to themselves for years now.
If I were a Tom Tom or Garmin investor, I'd seriously think about selling my shares real soon. Camera phones drove companies such as Minolta out of the consumer digital camera market, as there was no need to buy a dedicated budget camera once the quality of camera phones reached the two megapixel level.
Equally, Sat-Nav phones might not be up to the same standard of a Tom Tom or Garmin now, but it won't be long before they do. Dedicated Sat-Navs are not only expensive, they're also thief magnets, whereas of course you take your mobile phone with you.
Once Sat-Nav becomes ubiquitous within phones, the market for dedicated Sat-Navs will erode. For Tom Tom and Garmin, building a new mobile phone from scratch around their Sat-Nav knowledge is their only form of defence, but a new mobile phone needs to have so many features to compete with the big boys, it's going to be a huge struggle.
I wish them well, and am intrigued to see what they come up with. I'm also looking forward to a new range of location-aware mobile phones, and to see whether that functionality changes the way we use our phone in the same way that texting and cameraphones did.
[Source: DigiTimes via UnwiredView]