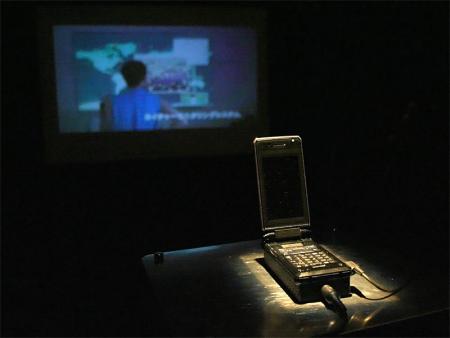 A number of prototype mobile phone display technologies have been demoed at this year's CEATEC 2008 exhibition in Japan. In addition to KDDI's 3D mobile phone displays, there were a number of mobile phone projectors as well, which project the image from your phone's screen onto a wall at sizes up to 50″.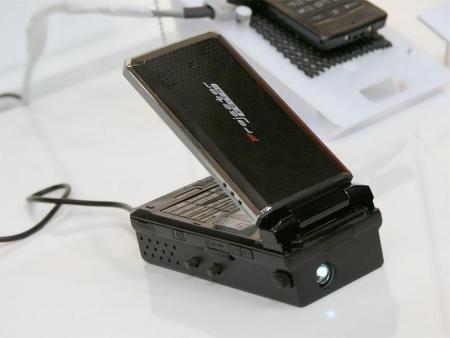 This technology has been previewed before by other companies, but never in devices as small as a mobile phone. Previous attempts used separate boxes and shrinking the components was always a challenge. Now, it seems, having tiny devices with massive displays is becoming closer and closer, with companies such as KDDI and DoCoMo showing off units that genuinely are small enough for a mobile phone.


Samsung were also showing off a new OLED display that can display at resolutions of up to 240 x 800 with 16.7 million colours at a contrast ratio of 100,000:1, with a contrast ratio of 1,000,000:1 predicted for the near future. Such displays are rock solid, enabling text and images to be produced in much finer details, with superb clarity and picture quality approaching that of HD.
With 3D displays and projector technology, the phone is mutating into an all in one entertainment. In the not too distant future the term "phone" will seem as archaic as "horseless carriage" does now as these devices continue to evolve into so much more than just a communications device.
[Source: ITMedia]