After the giddy delights of Android 2.2 FroYo, with its superb range of new tweaks tha tmake Android phones even better to use than ever, we now hear that the next version of Android won't just feature new tweaks – it'll be an entirely new beast altogether, complete with brand new user interface.
FroYo offers many new additions to Android that makes the platform complete. It's dramatically faster than previous versions, it turns your phone into a mobile Wi-Fi hotspot, it's got dozens of user interface tweaks, and so many other new additions that I wrote a complete post on 21 of the best FroYo features – and still could have written more!
Now comes GingerBread, and it seems we ain't seen nothing yet!

So exactly what will GingerBread bring? Well for a start, 1GHz CPU, 512MB of RAM and a minimum display of 3.5″. We know this, because Google is specifying that as a minimum set of hardware features for GingerBread to work on.
That's OK, becuase nearly all smartphones come with that spec as standard now anyway.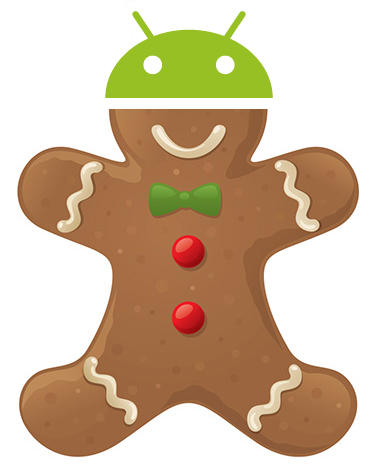 In terms of user interface, though, that's when things get really interesting. Accoridng to man-in-the-know Eldar Murtzin, it will be completely redesigned, and will follow the design cues of the 3D Gallery app that was first launched with Android 2.1 (Eclair).
Almost unblievably, this means that FroYo, the super-fast, do-it-all Android OS that's currently the state of the art in the Android world, will be set for lower end devices! At this rate, your phone will be more powerful than your desktop by 2012, but will cost less than a packet of crisps!
Youv'e gotta love competition!
[Source: Engadget]