Samsung's about to hit us with five brand new smartphone tomorrow featuring pretty much every mobile OS you can name!
At the CommunicAsia 2010 event tomorrow, the company will showing off the Bada-based Samsung Wave 2 and Wave 2 Pro (same as the Wave 2, but with a QWERTY keyboard), the Omnia Pro 4 (which could be the first Windows Phone 7 device), and several Android devices, including the Samsung i8520 Beam, which comes with a bui;t-in projector.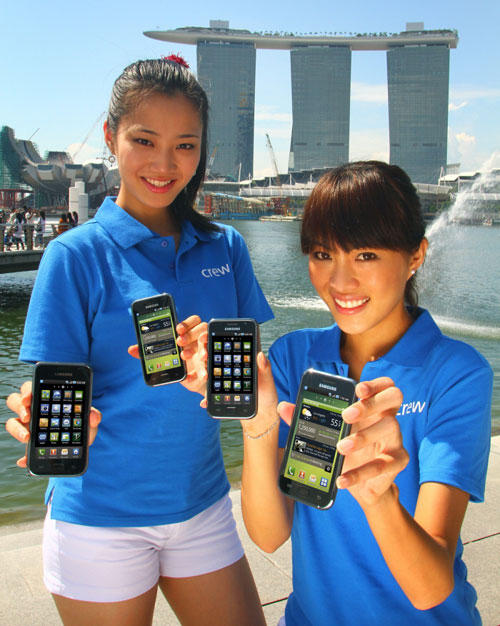 If that sounds like a lot of phones, it is, but don't worry – these won't all be released yet, simply announced. Samsung have a habit of announcing their latest phones long before they're released, presumably to keep people interested in what's coming in the near future, but without spoiling sales of its current phones.
The Samsung Wave, for example, the first Samsung Bada phone, has literally only just been released, so the Wave 2 isn't about to be released any time soon! But by showing it off this early, we get a taster of what's to come from Samsung, and a reminder of how technologically great the company is!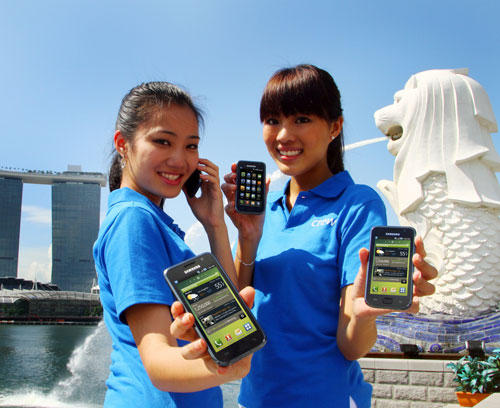 As for the other phones, the Omnia Pro 4 looks set to to be very tasty, particularly if it really is the first phone with Microsoft's new Windows Phone 7 OS, and it'll be interesting to see just how well the Samsung Beam's bui;t-in projector works.
We'll have full details for you tomorrow, when they're all announced.
[Source: GSMArena]