Dell might have been very quiet during MWC this week, but at least we know what the US company is working on – its entire roadmap of phones and tablets has been leaked, meaning we know exactly what devices it's working on, their features and their approximate release dates.
Hurrah for mischievous PR departments leaking employees!
So let's see what's in store for the coming year.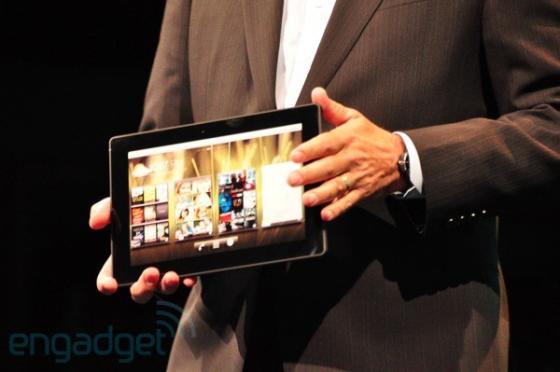 Dell's smartphones for 2011
Dell scored a surprise hit in 2010 with a range of exceedingly good smartphones. Dell was prescient enough to forsee the demise of the desktop as it was slowly replaced by the smartphone (and soon the tablet), and new it had to do something to remain relevant.
Its repsonse was the Dell Streak and other smartphones, which were all convincing mobile devices. They put Dell on the mobile map, but with so many other mobile competitors out there, it needed to do more to remain competitive.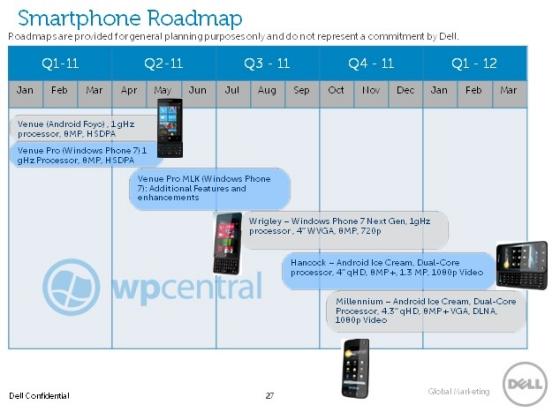 Well, that's exactly what it seems to be doing! As you can see from the image above, six new Dell smartphones will be released this year, three of them Android, two Windows Phone 7 and one Windows Phone 7 next gen.
The specs range from a 1GHz processor, 8 megapixel camera and HSPDA for the new Dell Venue, to the dual-core dual-camera 1080p recording beasts called the Dell Hancock and Dell Millenium, which will be released towards the end of the year.
By then, these phones will be using Android Ice Cream and Windows Phone 7 next gen, which already has us drooling as we try to envisage what new delights these next gen versions of today's mobile OSes will offer.
Dell's tablet roadmap for 2011
Just as exciting is Dell's tablet roadmap for 2011, a market it absolutely has to enter if it's to replace its shrinking desktop PC market.
Nobody quite knew whether Dell's original 5″ Streak from last year was a smartphone or a tablet. With Dell's new 2011 range, though, there'll be no such confusion.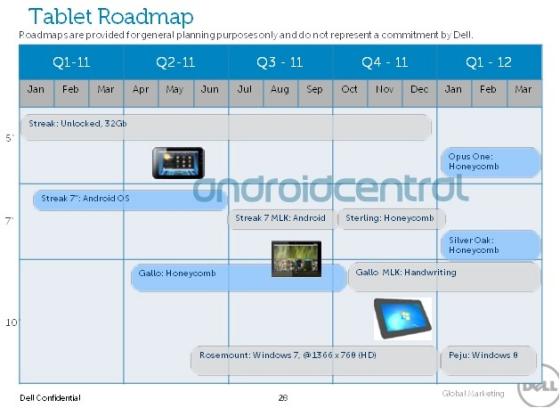 The Dell Streak 10 is the 10″ Android Honeycomb tablet that Dell briefly showed off at CES this year, and which should debut in the next couple of months. Intriguingly, there will be handwriting upgrades for some of these tablets, which fits with HTC's Flyer tablet that already comes with a stylus.
Seems that writing on a tablet will soon become just as common as swiping your fingers across it. Let's just hope the OCR's up to the job!
Dell's tablets conclude with a couple of Android Honeycomb tablets (the Dell Opus One and Dell Silver Oak) and the Dell Peju, which, apparently, will come with Windows 8. Given Microsoft's history with slipping deadlines for its OSes, I'll believe this when I see it!
Why Dell had to move into the smartphone and tablet markets
That's an impressive line-up of new devices that Dell has lined up for us this year. It really has no choice, though, as for the first time ever, smartphones outsold PCs in the final quarter of 2010, and are set to trounce them this year.
Over the next few years, PCs are coming to become as old fashioned looking as the floppy disk as smartphones and tablets replace them. Dell will still be able to sell millions of servers, but the desktop's days are numbered.
Dell needs to do something to remain relavent in the client market, and this range of smartphones and tablets is its best shot.
Fortunately, it looks like it has a winning line-up on its hands!
[Source: Engadget]