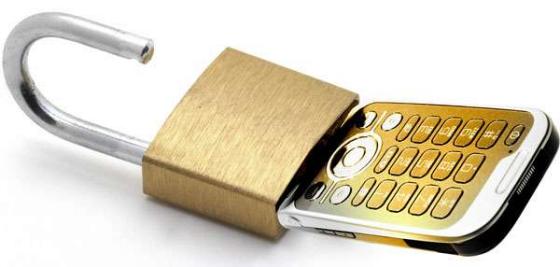 Sounds obvious, but you'd be amazed how many people just assume their phone is already locked when it's completely unlocked when they bought it!
To see if your phone is already unlocked, just take out a SIM from another phone and insert it into your phone. If it works, your phone is unlocked, so you can stop reading this How To and read something much more interesting instead! (Mike link)
If, however, you get an error message or your phone won't let you do anything, then your phone needs unlocking.
How likely is it that your phone is already unlocked? Well in the UK, all Vodafone phones sold since April 2011 are sold unlocked, while other phones on some other networks may be unlocked. To know for sure, just insert another SIM – go on, do it now, just to be sure!
To unlock your mobile phone, you'll need the following information:
Your mobile phone number
The network (and country) to which the phone is locked
The manufacturer and model number
The phone's IMEI number. This is a 15 digit serial number, which you can find by typing *#06# on your phone's keypad (it's also usually printed on a sticker somewhere near your battery or SIM).
To unlock your phone, you'll need an unlock code. There are two ways to do this: the easy way through your network operator; and the less easier (and less expensive!) "unofficial" way
Get an unlock code from your network operator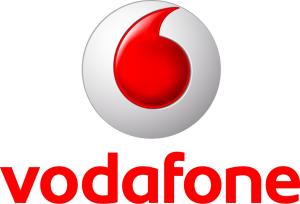 The easiest way to get an unlock code is simply to ask your network operator – all the UK operators will unlock your phone for you (though not necessarily for free!), but the mechanism for doing so is slightly different for each one:
The advantage of getting the unlock code from the network operator is that your phone won't be bricked and you're getting official support – you're not relying on some dodgy looking bloke at a market stall with a drill and a suitcase of fake Nokias!
Getting the unlock code from your operator is by far the safest way – but only if they'll charge you £20 or less.
If they try to charge you more, then either point the person you're speaking to to the links above that quote their charges from their official Web sites. If they charge more than £20, then you need to find an unlock code some other way.
Unofficial unlock codes from web sites or market stalls
If you don't want to ask the operator to unlock your phone, you can always try to get the unlock code from any of dozens of Web sites or dodgy market stalls. Some of these will work, but it's easy to be ripped off.
Here's what to watch out for:
Some phones cannot be unlocked. Three used to glue their SIMs into their phones, making unlocking impossible. Fortunately, it's only old phones that can't be unlocked, but your operator must tell you whether your phone can be unlocked or not if you ask them. Your operator won't charge you to tell you this, but a Website will, though, so always check with your operator first to see if your phone can be unlocked or not.
Some Websites will charge you more to unlock your phone than the operators will
Some Websites will simply take your cash and return a random number that has no hope of unlocking your phone, but which you'll get no refund as the company "cannot guarantee the code will work"
Free unlock codes
If you want to get a code for free, check out Trycktill.com, which is one of the most reputable site around. Always remember, though, there are no guarantees the code will work, or that they'll have an unlock code for your phone.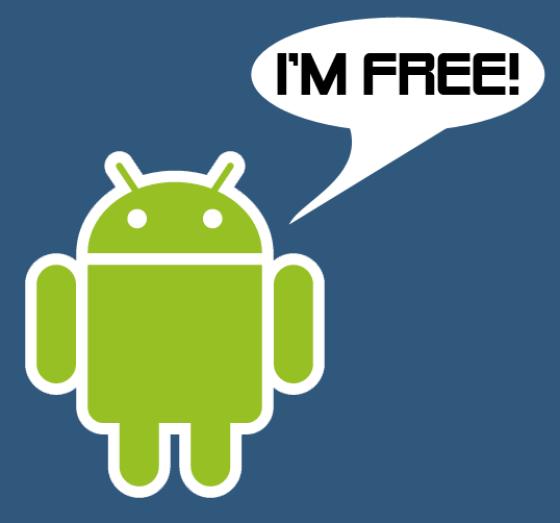 You can also find free unlock codes in many Mobile forums. Treat these with a healthy dose of suspicion, though, and if in doubt, ask if anyone else has tried the codes first. Let others be the guinea pig!
Buying unlock codes
Some Websites or high street stores will unlock your phone for a fee. The highstreet is your best bet, but ask the person up front whether they'll still charge you if they find they can't unlock your phone.
If you prefer to buy an unlock code online, then do a bit of research first – Google the name of the Website and add the word "review" after it. You'll soon see how reputable the company is.
In most cases, you'll find reviews for the site are either 5* or 1*. This is because the company either has a code for your phone or it doesn't – but in both cases, it'll charge you.
If it does have a code, then the service works perfectly, and the reviewer will give 5*. If there is no code, then you get an email telling you so – but you'll still be charged £9.95, and so will no doubt rush to the reviewing sites screaming "scam" and giving 1* in your review.
For example, MrUnlock charges £9.95 to unlock your phone. Send it the details it needs (including your £9.95!), and you'll either get an email containing a code that works perfectly, or an email saying it has no code. Both emails cost you £9.95!
Type in "MrUnlock review" in Google and you'll see reviews from ReviewCentre.com, which are all, without exception, either 5* or 1* and screaming "scam!"
This is why I say it's best to try the operators. They won't charge you £20 for an unlock code they know won't work. If your phone can't be unlocked, they'll tell you.
If, however, the operator tries to charge you more than £20 to unlock your phone, then paying £10 to an unlocking site is worth a try – but make sure you know they're under no obligation to give you a working code, and some will still charge you even if they can't find a code that works.
To be safe, look for a "100% money back guarantee" sign on the unlock site, and search for reviews from other people to see if they honour that guarantee.
Finally, you need to apply the unlock code to your phone. Annoyingly, this process is different for pretty much every make of phone on the planet!
Fortunately, whoever gave you your unlock code (either the operator or the online unlocking store) will give you full instructions on how to do this for your phone.
If you need instructions anyway, then try MrUnlock's FAQ, which seems to be extremely comprehensive (disclosure: I'm not recommending MrUnlock, nor am I affiliated with them in any way).
Summary
Unlocking your mobile phone really shouldn't be difficult, and in many countries, it isn't. But as ever in mobile phone land, things are never that simple, and unlocking a mobile phone can be an extremely technical endeavour if you're unlucky.
Fortunately, things are much easier today than they used to be, and Vodafone in particular should be congratulated for their policy of selling all of their new phones unlocked in the first place.
If you do need to unlock your phone, then hopefully this article has provided you with all the info you need to get started, and enough useful links for you to go and find out how to unlock your mobile phone yourself. Good luck!