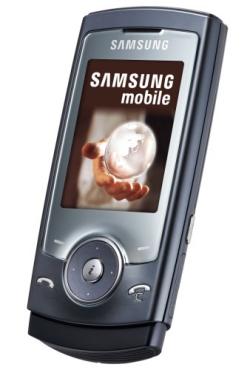 As this Samsung U600 review shows, Samsung have managed to unleash another "world's slimmest" mobile on the world. The Samsung U600, you see, is the world's slimmest sliding mobile phone, at just 10.9mm thin.
Samsung are obviously proud of this fact, as they're currently advertising its dimensions on their TV ads, and have even named it the Samsung Ultra Edition II U600 10.9. Only Samsung would try to make millimetres cool!
Unlike other slim phones, though, the U600 has not been compromised in terms of features. Samsung seem to have the knack at the moment of making incredibly thin phones with features that actually work. For example within the 10.9mm of the U600, you get a great quality MP3 player (not just a tinny one), FM radio, Bluetooth 2.0 with A2DP support for streaming your music to other compatible devices, and even a very respectable 3.2 megapixel camera.
These stores also provide a complete specification of the U600, and also give you its monthly cost for every different tariff from every different mobile network.
Samsung U600 Overview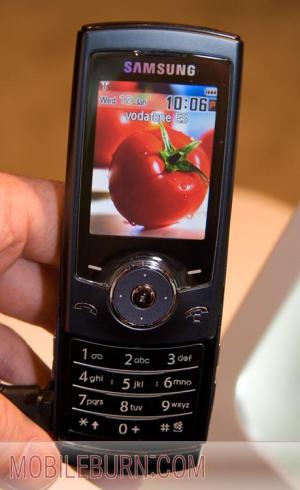 The U600 is the successor to Samsung's extremely popular D900 model.
However, unlike the super-serious D900 with its imposing black facade, the U600 has been made a little less imperious-looking.
It's still uber-cool, but now comes in colours such as misty-blue, pomegranate red, and a variety of other colours, all of which helps the U600 look professional without being too business-like.
The screen on the U600 is a good size, at 2.2″, and is capable of showing 262,000 colours; there's even a sunlight mode that brightens the screen for better viewing in direct sunlight.
The main keys slide down when you need them using Samsung's super-smooth slide mechanism, which is always satisfying to fiddle with, and feels like it'll last 100 years! One thing I've always liked about Samsung phones is that their build quality is great, and could be one reason why Samsung was voted the most trusted mobile phone brand in the US. Think of Samsung, then, as the VW of the mobile phone world!
Samsung U600 Camera
The camera on the U600 is a surprisingly good 3.2 megapixels. I say surprising not just because of the size of the pixel count in a phone this slim, but also because the quality of the camera is actually good. It gives you enough control over the camera's settings to take good shots as well, including a macro mode, and the ability to change ISO settings.
It's difficult enough to get a camera phone to take decent pictures, let alone a 3.2 megapixel model in a phone that's not even 11mm thick!
The camera itself is situated on the back of the phone, as is typical for this type of form facto, and the lens is well protected when not in use.
Unfortunately, there's no proper xenon flash, just a weak LED photo light, which is good for finding your keys down the back of the sofa, but rather less good for taking pictures with! Again, though, this is common amongst most types of camera phones, and it's only the high-end phones that come with proper xenon flashes. Fortunately, the quality of the pictures taken in sunlight is just as good as those of the Sony Ericsson K800.
Even more impressively, the U600 comes with autofocus, which is rare on most types of camera phone. This does come with one limitation, though – speed. The autofocus is slow, meaning if anything's moving, your shots will be blurry. The fact that you even got autofocus on camera phone is to be applauded, though, never mind on a phone so thin.
Below are some example pictures taken by the U600, courtesy of TrustedReviews.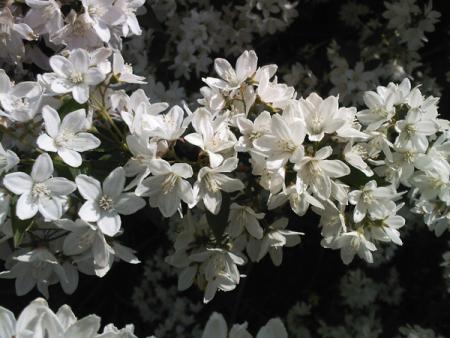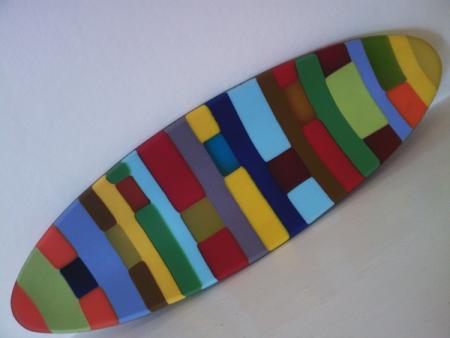 As well as taking pictures, the U600 can also playback video. Oddly, though, despite being able to output the pictures and video clips onto a TV, there's no TV-Out cable supplied.
Samsung U600 music features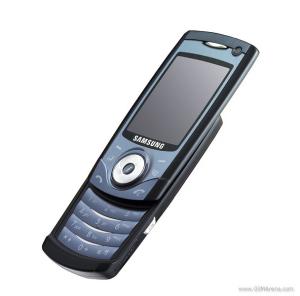 The U600 comes with an MP3 player with a great sound and a great interface that's almost as good as the interface on Sony Ericsson's Walkman phones (which is high praise!). The sound quality should be good though – it's provided courtesy of a digital power amp that was developed specifically for Samsung by Bang and Olufsen.
All devices also feature a dedicated music interface to make navigation and listening easier with Quick PC Sync software installed to make the creation and selection of playlists as easy as possible.
The MP3 player can play a range of different media formats, including MP3, AAC files and even protected Windows Media files.
Although the U600 only comes with 60MB of internal memory, you can add to this through the use of a microSD card. The U600 supports up to 2GB of external storage in this way, which should be good for hundreds of tunes.
The only downside to the U600's MP3 capabilities are the lack of a 3.5mm headphone jack, meaning you have to use the headphones supplied with the phone – which, unfortunately, are pants. You have to ask yourself why Samsung went to the bother of providing a great quality audio amp made by B&O only to ruin the listening experience by throwing in a pair of piss poor headphones that can't be changed for a better pair!
Samsung U600 connectivity
The U600 is a quad band GSM phone that unfortunately doesn't support 3G. That said, it does provide a web browser, but with slow GPRS speeds, you're not going to be doing much web surfing.
You can also connect the U600 to your PC via USB, which not only lets you sync your data between your PC and phone, it also charges the U600 while it's connected, which is a neat touch.
You can sync the usual stuff – Outlook contacts, playslists, etc., and use the U600 as a modem, letting your PC connect to the Internet through it (though again, you'd only want to do this in an emergency, given the slow data transfer rates).
One nice feature of the U600 is that as well as being able to transfer media files between PC and phone, you also use it to store files of any type. You simply copy your files from your PC over to the U600 via Windows Explorer, and then onto another PC if you want. In this way, the U600 acts as a USB drive – and one with 2GB of storage as well, which isn't bad!
U600's business card scanner
The U600 comes with the usual array of applications that you'll never use. One novel feature, though, that could actually be quite useful, is the ability to take a picture of a business card, and then get the U600 to read the appropriate details from the picture (business name, phone number, etc.), and enter them into the appropriate fields of your address book. This is genius, and apparently works extremely well.
Samsung U600 reviews from across the web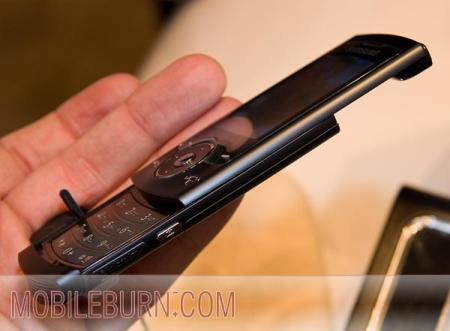 CNet have reviewed the Samsung U600, and are overall very pleased with it, rating it 8 out of 10. They write that "…niggles about the lack of built-in 3.5mm headphone jack or adaptor and the fiddly touch-sensitive keys aside, the Samsung U600 is a good thin phone with plenty of features that we enjoyed using."
Pocket Lint also rate the U600 as 8 out of 10. They conclude that "With only quad-band GSM support those looking for 3G connectivity will be disappointed, certainly considering that Sony Ericsson has managed it with its non-sliding W880i Walkman handset which is equally as thin. That said, the U600 is a good strong handset from the Koreans, and one that most will be happy with in day-to-day use. If you're tempted by the Chocolate, but don't want to go completely touch sensitive this will meet you in the middle."
Trusted Reviews have also reviewed the Samsung U600, and they rate it 7 out of 10, concluding that "The SGH-U600 is a fairly accomplished phone. It certainly packs in lots of features. Samsung should have provided TV-out cables though and while the thin slider format is really appealing, the touch sensitive buttons are an absolute nuisance."
Summary of the U600
Samsung would appear to have a hit on their hands with the U600. Slim phones are definitely the latest craze at the moment, and there's none slimmer than the U600. In addition, it provides the features that people actually want – 3.2 megapixel camera, MP3 player, USB drive capabilities – and that are of extremely good quality. In other words, despite being the world's smallest slider phone, the U600 is most definitely not a gimmick.
You can buy the Samsung U600 from the following stores:
[Sources: MobileBurn, GSMArena]