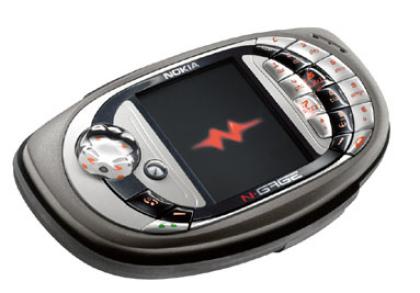 Nokia will announce their next generation mobile gaming platform at the forthcoming Games Developer's Conference (GDC) on Monday 20th March. Nokia's Director of Games Publishing, Gregg Sauter, will give a keynote speech at GDC mobile entitled 'The Next Generation of Mobile Gaming', in which he will reveal how Nokia's next generation and SNAP Mobile gaming platforms will provide market defining solutions to the key issues and challenges faced by developers, operators and publishers today.
As Nokia said recently, N-Gage as a mobile phone is dead, but the technology inside it certainly isn't, and will find its way into other Nokia mobile phones in the coming months. Sauter's speech should provide more details on exactly what Nokia's plans are.
[Source: Nokia]

Nokia's Next Generation Gaming Platform


According to Gregg Sauter, "Nokia has invested years of R&D and commercial experience to develop leading-edge connected mobile gaming technologies and experiences. We now have a platform offering that delivers superior customer experiences from a developer, publisher, operator and consumer perspective"
"Our presence at GDC is a corner-stone for any company wherever they are in the mobile gaming value chain. Visitors can learn about Nokia's connected mobile gaming solutions, including both Nokia's next generation mobile games platform and SNAP Mobile solutions, which will help solve current fragmentation and customer experience issues."
It'll certainly be interesting to see what Nokia's future gaming plans are. The N-Gage was a bold attempt at mobile gaming that was poorly thought out, but Nokia clearly have the technology to create a very compelling gaming platform.