Time for a Sony Ericsson C902 camera phone review, I think! The C902 is another Sony Ericsson CyberShot phone, this time destined to take over from its predecessor, the Sony Ericsson K850i. As you'd guess, the C902 is therefore all about taking photos, but it's got an armoury of other features as well. Not quite as many as a Nokia N-Series phone, but it is extremely well equipped, and much slimmer than the K850i, too.
Better still, the C902 is being pitched as a mid-range phone, so despite its range of high-end features, it won't break the bank.
What do you get for your money? Read our full Sony Ericsson C902 review to find out.

Overview of the Sony Ericsson C902 camera phone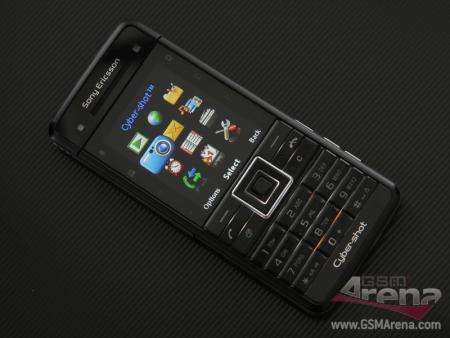 The Sony Ericsson C902 CyberShot is, as its name suggests, a camera phone. Just like its predecessor, the K850i, the C902 also comes with a 5 megapixel camera with autofocus, face detection, and all manner of other features designed to help you take better pictures.
It's also being pitched by Sony Ericsson as a designer phone, as it's much thinner than the old K850i (although it is taller) – just 10.5mm thin, in fact. Despite its lack of size, though, it crams in some good features, including HSDPA for super-fast downloading, and Google Maps, to help you navigate your way around the maze that we call life (hmmm, unusually deep for a mobile phone review – must have my Zen head on!)
The Sony Ercisson C902 Camera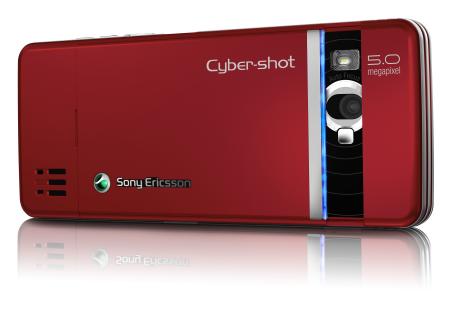 It's a camera phone, so where better to start than the C902's camera?! It's a 5 megapixel jobbie with autofocus and Face Detection, which enables you simply to open the camera up and shoot. Shots are taken instantly, and with the Face Detection feature, you can pretty much guarantee that your mates will be in focus (even if your eyes aren't thanks to the inordinate amount of beer you'll no doubt have drunk when taking their picture!)
Better still, there's a Night Shoot mode, which according to Sony Ericsson features "the latest in lighting technology – Photo Flash." I'm assuming this is different from a normal camera's flash, as somehow that doesn't strike me as the latest in lighting technology, what with it being over 100 years old and all!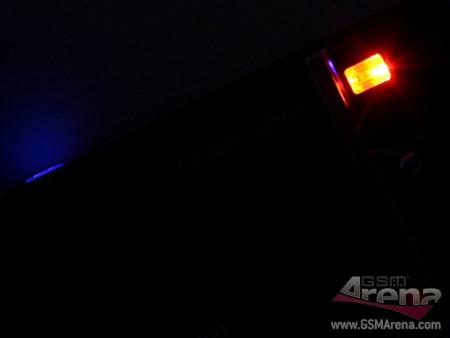 Actually, further digging reveals that Photo Flash is indeed new. It's based on LED technology (see pic above) rather than the xenon flash of more high-end camera phones. LED is more efficient than Xenon, so doesn't consume as much battery power (in fact, the Photo Flash LED of the C902 consumes half the power of a standard Xenon flash), yet is still able to produce arudn 25 lux/s of light.
It's smaller, too, and doesn't need to recharge like a Xenon flash does, so you can take photos in quick succession even in low lighting conditions. The downside, though, is that although Photo Flash is better than standard LED flash lighting (which is pretty poor), it's still not as good as Xenon flash technology.
However, the use of Photo Flash technology does mean that Night Shoot mode has been added to Sony Ericsson BestPic feature, which takes a quick burst of nine snapshots in succession, letting you choose the best shot and throwing away the rest. Apparently, the combination of Photo Flash and BestPic lest you take pictures "…wherever you are, perhaps even to capture the dance-floor action in a club!" Seems I'm not the only one who keeps using clubs and pubs as camera phone examples. (To be fair though, where else do you take photos on your camera phone?!)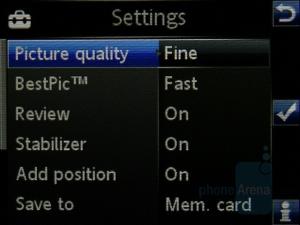 These all sound all well and good, but do they actually work? Well, yes and no. BestPic works well enough, as does Face Detection (although you need to be careful you're not taking a photo of a group of friends, as the Face Detection feature gets confused, and none of your friends will end up in focus).
However, as you can see from some of the sample pictures taken by Mobile-Review (two of which are reproduced below, albeit in smaller form), the overall picture quality is only average. There are much better camera phones on the market at the moment, which is very different from the K850i's days, which set the benchmark for best camera phones when it was released last year.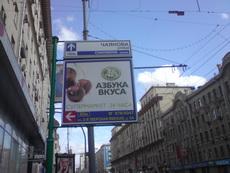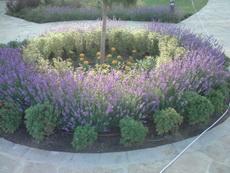 In a way, this is to be expected, though, as the C902 is not being sold as a high end camera phone, but as a mid-range designer camera phone, and is priced accordingly. As such, comparing the C902's pictures with the Nokia N82 perhaps isn't fair, as it's closest competitor is the Samsung Soul, which itself only has a 3.2 megapixel camera.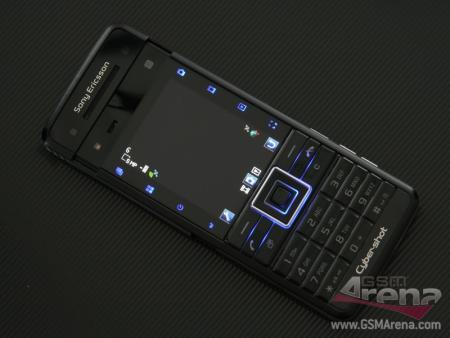 One of the best features of the phone is the ease of use of its camera's user interface.
Snap open the lens on the back and the display instantly switches to landscape and eight blue touch-sensitive camera-specific buttons suddenly illuminate around the screen (see pic below). These buttons provide one touch access to the camera's features, making the C902 incredibly easy to use for taking pictures with.
There's also a built-in accelerometer, which instantly changes the orientation of displayed photos from portrait to landscape just by turning the phone around, which is a nice feature (even if it is one that's been nicked from the iPhone!)
Sony Ericsson C902 Media Features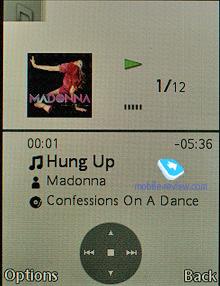 Naturally, the C902 also comes with a video recorder and MP3 player. The video recorder is a bit underwhelming, as although it takes videos at 30fps, they're only half-VGA resolution. Then again, the C902's screen is only 2″ in size and supports just 262,000 colours, so you wouldn't be able to see much on the phone's display anyway.
The MP3 player (left) is a standard Sony Ericsson MP3 player, and, well, doesn't need me to say much more about it! The C902 is a CyberShot phone, not a Walkman phone, so although the MP3 player is usuable, it's not intended as the phone's main feature.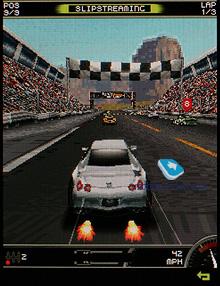 One nice touch that's worth mentioning, though, is the games that come with the C902. It seems it's no slouch in the graphics department, and although it can't compete with Nokia's N-Gage technology (particularly in the N96, which comes with a 3D graphics accelerator buillt-in), it does offer two pretty neat games (Need for Speed and Photo Quest Fishing – actually make that one pretty neat game, as Photo Quest Fishing is pants!).
Need for Speed (left) can be played either with the D-pad or with the accelerometer, which adds a nice extra twist to game play.
The accelerometer can also be used with the media player interfaces, making it snap from portrait to landscape when you rotate the phone, just like the photo displayer.
Navigational Features of the Sony Ericsson C902
Although Sony Ericsson haven't been pushing GPS phones as hard as Nokia have (although given that Nokia's just spent billions buying mapping company NavQuest, I doubt that anyone's pushing GPS phones as hard as the Finns are at the moment!), they have managed to squeeze some navigation-esque functionality into the C902. You get Google Maps built-in as an application, and GeoTagging, which not only tags your photos with the location of where they were taken, it also shows you that location at a later date overlaid on a Google map.
However, for Geo-tagging to work, you obviously need to know where you are. Given that the majority of us don't actually know our lattitute and longitude at any moment in time, this usually requires some form of GPS device, which you'd expect the C902 to have. But it doens't! All it has is the ability to triangulate your location from the three basestations that you're nearest to. Although this can get some idea of your present location, it's accurate only to within 5 kilometers!
Useful for when you're abroad on holiday, perhaps, but not so useful when you're trying to recognize whose house or which pub a picture was taken in (damn it, another drunken example!)
This is a strange omission, as the C902's smaller brother, the C702, offers fewer features and a smaller camera than the C902, yet it comes with GPS. I know the C902 is only a mid-range phone, but Nokia's mid-range phones now come with GPS, and if you're going to bother with navigational features at all, excluding GPS is just bizarre.
Connectivity with the C902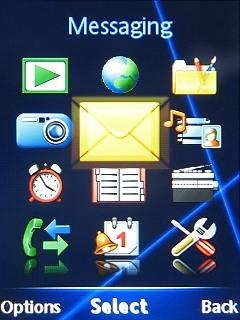 Finally, we come to the heart of a mobile phone – connectivity. It can take voice calls, which hopefully doesn't surprise you, but better still, it's quad-band GSM and HSPDA-equipped.
This means that you can take voice calls anywhere in the world as well as download data at a super-fast 3.2 Mbps (although this is theoretical – you'll more likely see data transfer rates in the 1 – 2Mbps range depending on where you live and how busy your mobile network is where you use it).
Note that there's no WiFi, though, which is a bit annoying. Other than that, though, connectivity shouldn't be an issue, no matter where you are or how you want to connect, as the following list of connectivity options shows:
Bluetooth 2.0
USB 2.0
Instant Messaging
Picture Messaging
PictBridge
Email
Video calling
Sony Ericsson C902 reviews across the Web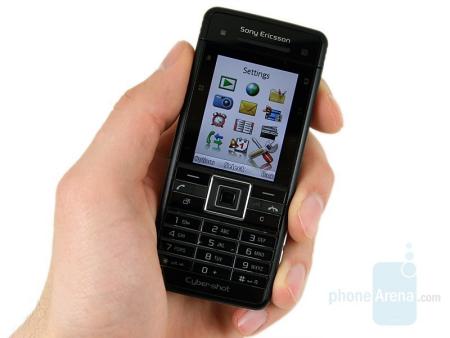 But enough of what I think of the C902 – what are others saying about Sony Ericsson's latest camera phone?
TestFreaks has let the crowd review the Sony Ericsson C902 and has calculated the following scores:
Average score from reviews across the web: 9.8/10
Average score from 5,000 users: 8.4
Average score from 6 experts: 8.7
Average score from 5,00 users for the design of the phone: 7.9
Personally I agree with the users: 8/10 seems about right, while 9.810 seems far too high.
Summary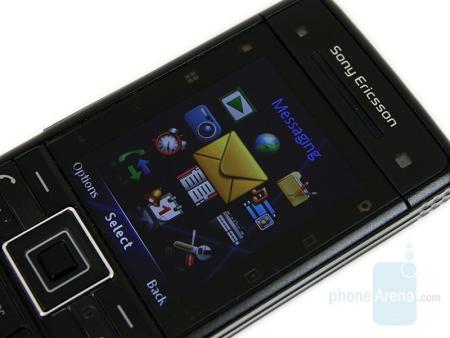 So there you have it – the Sony Ericsson C902 CyberShot camera phone fully reviewed. Personally I'd give it around an 8/10. Don't expect it to replace the K850i, and it's certainly no match for the Nokia N82 or N96, but then it's not meant to be. It's a super-thin mid-range designer camera phone with HSDPA and a 5 megapixel camera capable of taking decent pictures.