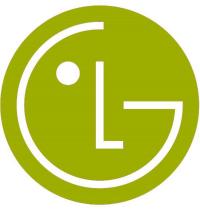 LG have a new high-end Android smartphone waiting in wings, codenamed the LG Aloha C710. Until now, LG have been a bit quiet with respect to Android, releasing low-end phones such as the InTouch Max that although very capable, don't add an awful lot more than you get with the default Android OS.
All that may be about to change with the LG Aloha, though, as it's rumured to be LG's first high-end Android phone. And high-end for LG means all manner of super-specced features!
Check out the latest rumours after the jump.

According to the latest rumours, the LG Aloha will come with the following features:
Physical QWERTY keyboard
Large 800 x 480 touchscreen display
WiFi 801.11b/g/n
65,000 colours
Annoyingly, all this givdes us is a few teasers. We need to know a bit more before we cna start getting excited. Will it have a new user interface, for example? How big is the camera? What about video? High-end LG phones normally have all manner of nifty features thrown in, and we need answers to these questions, damn it!
Fortunately we shouldn't have to wait too long. Although the LG Aloha hasn't been announced yet, it should be available before Q4 of 2010.
We'll keep you posted when anything new appears. In the meantime, it's great news both that LG are working on a high-end Android phone ('cos you can never have too many high-end Android phones!), and that it'll feature a physical QWERTY keyboard.
[Source: Tweakers.net]