This Samsung Tocco Ultra review is an unusual one, as the phone has been around for almost a year now, and I normally focus on the latest phones.
What caught my attention was the superb range of deals on offer for the Tocco Ultra, and the fact that it's one of the most successful touchscreen phones on the market, having been consistently in the top 10 best selling mobile phones for over 6 months now. So it must be doing something right.
So I thought I'd review the Tocco Ultra to see if the phone can still keep up with the latest phones of 2010, and to see whether it really is the bargain that it seems.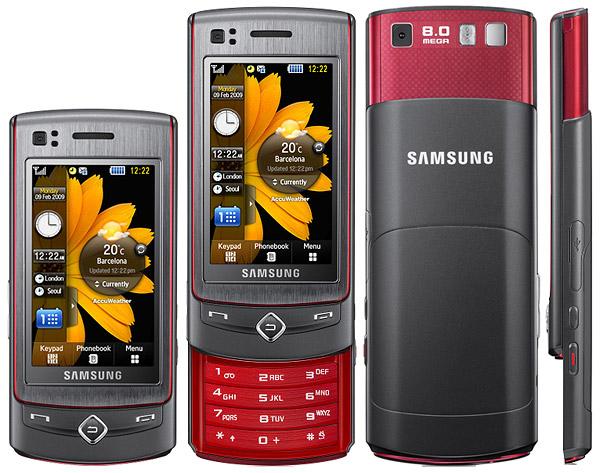 Samsung Tocco Ultra overview
The Samsung Tocco Ultra was first released nearly a year ago. In that time, it's proven itself as one of the most popular phones on the market, staying unmoved in the top 10 most popular phones since summer 2009.
This level of popularity can mean only one thing -the Tocco Ultra is a damn good phone!
Better still, now that the Tocco Ultra is a few months old, there are some excellent free gifts and deals being offered as retailers clear their shelves for the next wave of mobile phones. Everything from a Nintendo DSi, XBox 360, Nintendo Wii, Sony PSP, cashbacks – you name it, it's being offered for free when you buy a Tocco Ultra.
What you want to know, though, is whether the Tocco Ultra is still a phone worth buying, and whether the tempting offers are really worth it or not.
So I'll keep this review short and to the point so you can make your mind up quickly.
The good news is that the Tocco Ultra really is worth buying – it's a cracking 8 megapixel camera phone with superb quality features that can still take on – and beat – many of today's phones, so if you want a free XBox 360 or Sony PSP with a great phone thrown in, all for a great price, go ahead and buy the Tocco Ultra now!
If you're still unsure, then read the rest of this Tocco Ultra review first to make sure it's the phone for you.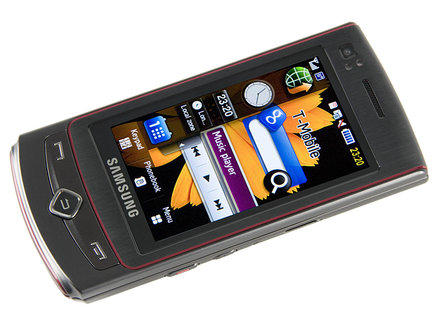 What you'll love about the Tocco Ultra
The Samsung Tocco Ultra is a touchscreen phone that when released last year was one one of Samsung's flagship features phones. This means it comes with a tonne of features! Just check out the following:
brilliantly clear touchscreen phone with 16 million colour 2.8″ AMOLED display
the perfect phone to watch videos on, with its crisp clear screen and its support for virtually every type of video format, including XVid, DivX, MP4, H.263 and WMV9
super-fast downloads with 7.2Mbps HSDPA
slide-out physical keypad
take superb photos with the Tocco Ultra's best in class 8 megapixel camera, complete with LED flash, auto focus, geo-tagging, image stabilization and smile detection
create excellent high quality videos with DVD-quality video recording (720×480 pixels at 30 frames per second)
time-lapse and slow motion video recording let you record video that no other phone can at this price
fast 500 MHz qualcomm processor makes the Tocco Ultra nice and responsive
great range of Samsung feature-phone features, including aGPS, MP3 player that supports loads of formats, FM radio, accelerometer, and proximity sensor
full GPS services, with built-in aGPS receiver and Google Maps
one-touch photo uploading to dozens of photo sharing and social network sites, including Facebook, Flickr and MySpace
view the Web as you would on the desktop, thanks to a touchscreen Web browser that supports Adobe flash and the super-fast 7.2Mbps data connection
store thousands of tunes and hundreds of videos with its huge expandable storage of up to 16GB via standard microUSB
navigate all these features quickly with Samsung's own TouchWiz user interface
Samsung are known for cramming their phones with more features than their competitors, and the Tocco Ultra is no excpetion. Although some of the features now lag behind the latest phones from 2010, remember the Tocco Ultra was Samsung's flagship phone a year ago.
Indeed, the 8 megapixel camera on the Tocco Ultra is even better than that in the Samsung Pixon, which was Smasung's high-end camera phone of the time. Its video features are also superb. Not only is the picture exceptionally good, but you can record in slow motion, and there's even a time lapse feature for speeding up the action – both features that you'll find on very few phones, even today.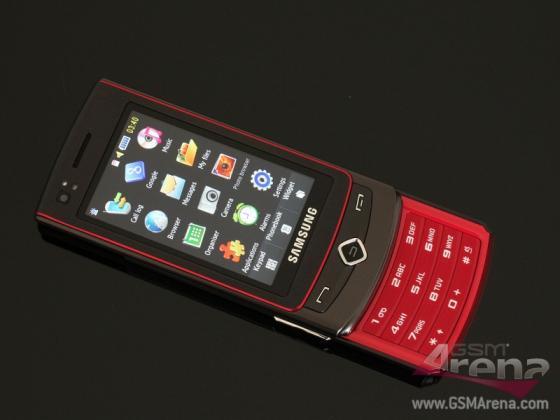 As such, its features are still better than many phones around now, and certainly better than most smartphones (the Sony Ericsson Xperia X10, for example, is the only smartphone that can match the camera abilities of the Tocco Ultra, and it was released barely two weeks ago!)
Think of the Tocco Ultra, then, as the perfect multimedia phone, rather than a smartphone. Its music and video playing abilities are superb, as are its abilities to record pictures and video.
What's not so good
The Tocco Ultra, when released, blew away the competition – which is pretty obvious, given the huge number of Tocco Ultras that Samsung have sold! However, it's starting to look a bit old in some areas now. Some of the things to watch out for include:
slower touchscreen response time than the latest touchscreen phones
no suport for Wi-Fi (although with 7.2Mbps mobile connectivity, this shouldn't be a problem)
the built-in Google Maps doesn't include turn by turn navigation
more feature phone than smartphone, despite its touchscreen
Video reviews of the Samsung Tocco Ultra
Here's the Samsung Tocco Ultra in the flesh, so to speak!#

Why you should buy the Tocco Ultra
The Tocco Ultra is obvously showing its age, but this is why it's the perfect time to buy it, and why I love reviewing phones like this. Because it was a flagship phone just 12 short months ago, its features are head and shoulders above most of the other phones on sale today for the same price.
Where else, for example, can you find a touchscreen phone with an 8 megapixel camera, DVD quality video-recording with time-lapse and slow motion features, and a Web browser with Adbobe Flash support, all for just £25 a month – and get a brand new XBox 360 thrown in for free?!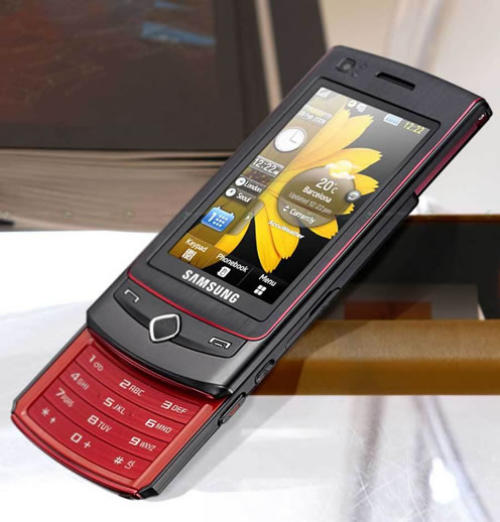 If that doesn't float your boat, how does a free Nintendo DSi, Wii, or Sony PSP sound? Nope? Maybe £130 cashback then? Seriously, the choice is yours – there are dozens of free gifts on offer with the Tocco Ultra.
It's this that I love about phones like the Tocco Ultra – they're superb phones, with better features than most brand new phones, yet the deals and free gifts that are thrown in by the retailers who are desperate to clear the stocks are simply unbelievable!
In short if you don't mind a phone that's a year old, yet still has features that outshine many new phone, and you're after some superb free gifts, then go buy the Samsung Tocco Ultra today!
Alternatively, have a look at the LG Crystal, a similar phone that's also now being sold at a discount with some great free gifts.