At last, a new Android 2.2 phone with QWERTY keyboard is on the horizon in the shape of the forthcoming Motorola Droid2 or Motorola Shadow (aka the Motorola Shadow).
This year has a seen a raft of new Android phones with some superb specs from the likes of Google, HTC and Sony Ericsson, but none have a full QWERTY keyboard. This, for me, is a shame, as I love physical keyboards on phones. Indeed, if the Sony Ericsson Xperia X10 had one, I'd buy it like a shot.
But it doesn't, so I've been waiting patiently for the next superphone with a physical keyboard to be released before I upgraded from my trusty old G1.
Now, it seems, my wait is nearly over. Will the Droid2 be worthy of my hard earned cash though? Find out after the jump.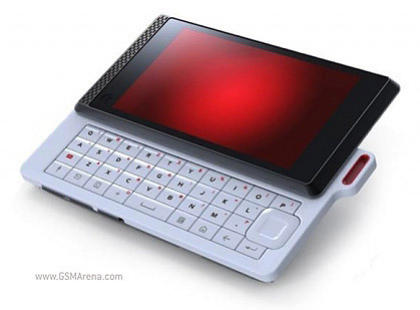 Motorola Droid2 overview
Looking rather like the original Motorola Droid (or the Milestone, as it's called in the UK), the Droid2 is a gorgeous looking smartphone with a slideout QWERTY keyboard. The reason I never bought a Milestone was because its features were somewhat overshadowed by those from HTC and Sony Ericsson. If I could have combined the form factor of a Milestone with the features of an X10 or an HTC Desire, for example, I'd have bought it without hesitation.
With the new Droid2, however, it looks like my wishes might just come true. Just check out the spec that the latest rumours suggest it will have:
8 megapixel camera with dual LED flash
720p HD video recording
HDMI out for connection to an HDTV
TI OMAP 3630 CPU running at 720MHz
512MB RAM
Android 2.1 with MOTOBLUR, or possibly Android 2.2 Froyo
4.3″ touchscreen
854 x 480 pixels
802.11 b/g/n WiFi
Mmmmm, very tasty!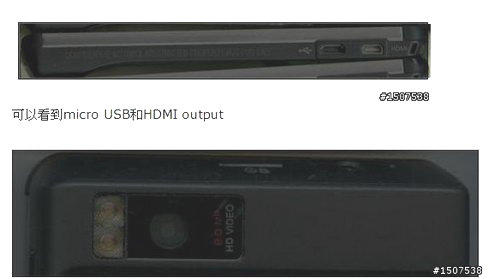 As well as the Droid2, Motorola also have another Android phone wiating in the wings called either the Motorola Shadow or Nexus 2 (depending on which rumour you read!). Whatever it's called, this new phone will be similar in spec ottthe Droid2, but without physical keyboard.
Good to see Motorola are keeping faith with Android and still delivering some cool new smartphones.
[Source: GSMArena]