The Nokia N9 is gaining more and more excitement prior to its rumoured release at next month's Nokia World show. Adding to this excitement is a set of brand new videos taken of an N9 prototype. The videos shows the N9 in full, including its glorious looking physical QWERTY keyboard.
Frustratingly, the prototype is running Symbian S60, which we know won't be the mobile OS that the production N9 will come with. Instead, the N9 will be the first phone to use Nokia's new MeeGo OS, which is a source of huge excitement within the mobile world (largely because no-one's seen a full production-ready version of it in action yet!)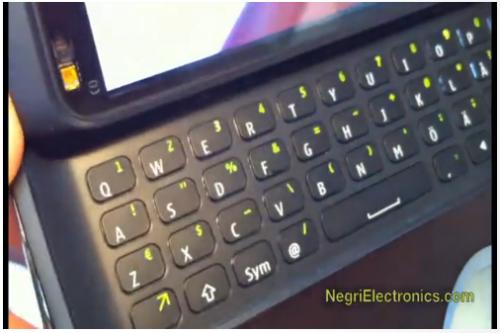 Videos of the Nokia N9
So, when watching the videos of the Nokia N9 (below), just bear in mind that the physical hardware will remain the same, but the user interface and software will be differernt. Just how different, we won't know until we get our hands on the production version of the N9.
Also note that the lack of responsiveness is definitely because this is a prototype model – even Nokia touchscreens aren't this unresponsive!
Some of the things to take away from the videos are the capacitive touchscreen (finally!), rather than the nasty resistive touchscreens that Nokia have used in the past, and the use of a mini-HDMI port, which will enable videos and pictures to be displayed on an HDTV, and should mean that the N9 will be capable of recording high quality video, possibly in 720p HD.
There's also an 8 megapixel camera with dual LED flash, which should make the N9 one of the best performing smartphones on the market.
It's good to see that Nokia finally have a phone worthy of some serious hype and excitement. I just hope the end result lives up to it!
[Source: Negri Electronics, TechnoBuffalo]