This glorious looking beast is a new top-end HTC Android phone that's so new, we don't even have a name for it. With features like an 8 megapixel camera with dual LED flash, front-facing video camera, 3.5mm headphone jack, 4.3″ screen and a kickstand, the features of the new device put it firmly in the top of the range category.
But it's better than that, apparently. According to BGR's source, who took the pictures of the device, it "…makes the Droid 2 look like a kid's toy."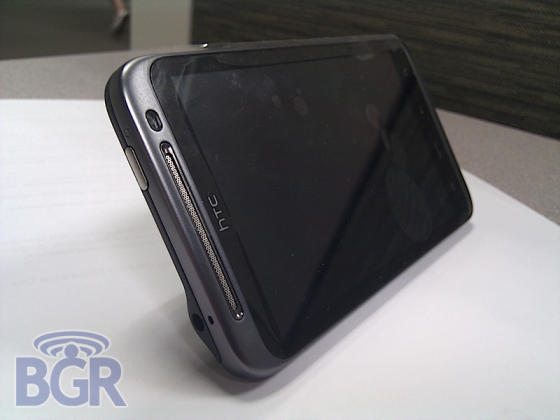 HTC super-phone
Of course, such bold statements should always be taken with a pinch of salt, if only because I'm convinced that most of the industry's "leaked pics" are taken by a company's PR department and then "leaked" in a carefully choreographed PR campaign.
Hmmm, must be cynical day!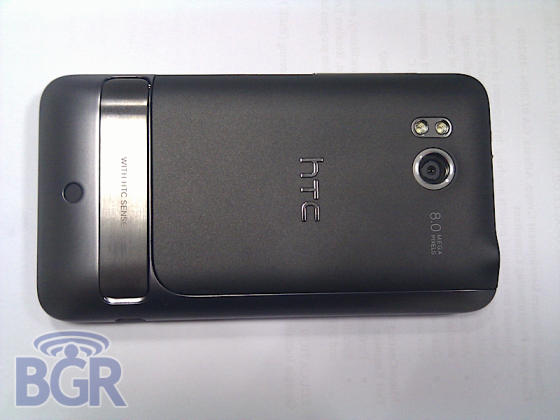 That said, I'm still a sucker for them, and with this new HTC's externally-visible features looknig so tasty, it's one cracking device I can't wait to see more of!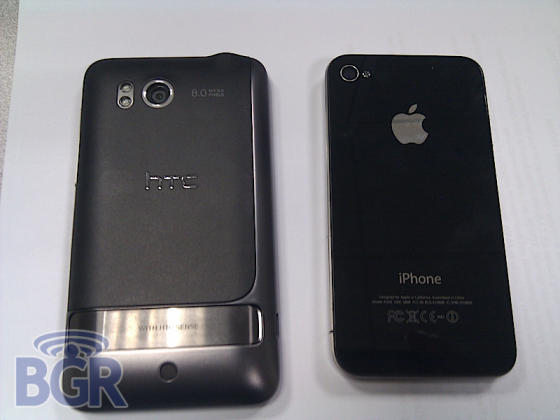 [Source: BoyGeniusReport]