Huge news for the industry comes today from Nokia, who've just replaced their President and CEO, Olli-Pekka Kallasvuo, with Stephen Elop, the current head of Microsoft's Business Division.
Earlier today, Bloomberg News quoted Nokia's Jorma Ollila, Chairman of the Nokia Board of Directors as saying that the move means "co-operation with Microsoft will increase" when it comes to developing Nokia's future mobile Operating Systems.
In other words, Symbian, MeeGo and WinPho7 will most likely merge into one mobile OS ("Winbian" ?!) in the next few years to take on the might of Apple and Android.



Should Symbian, MeeGo and WinPho7 merge?
A combination of Nokia's Symbian and MeeGo OSes and Microsoft's Windows Phone 7 makes perfect sense. Nokia's OSes are so far behind the iPhone and Android phones in terms of usability, looks and features, they simply can't keep up. In addition, the vibrant ecosystem of apps for the iPhone and Android are effectively acting as a barrier for Nokia.
Symbian doesn't have anywhere near as many apps as the hundreds of thousands that Apple and Android can boast. Worse, the majority are an after-thought, with iPhone, Android and RIM the first platforms that app developers build for. Nokia's phones are therefore seen as the poor relation for both app developers and smartphone buyers.
Microsoft's Windows Phone 7 has similar problems, exacerbated by the fact that it's a brand new mobile OS and so effectively is starting from scratch. But where Windows Phone 7 shines is that its user interface does look extremely good.
So as an OS, Windows Phone 7 is streets ahead of Nokia's Symbian, but it's not even available yet, and will face a huge struggle competing with the iPhone and Android devices.
The benefits of Winbian
Placing a new WinPho7/Symbian OS on Nokia's phones gives both companies the best of both worlds. At a stroke, Nokia's phones look a lot better, have a much richer user interface and don't like quite so behind the curve, while Microsoft gets to put its OS onto hundreds of millions of different phones.
And with Nokia's Ollila stating that the company needs to make "end to end smartphones" – in other words, smartphones at every price point for every market – that has to be a tempting proposition for Microsoft to join forces with them.
Whatever you think of the idea, with an ex-Microsoftie now chairing Nokia, and with Steve Ballmer saying he respected Nokia as a company, I think it's only a matter of time.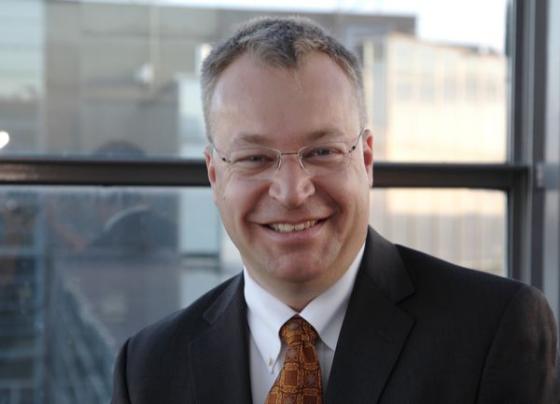 I also think it's the best thing Nokia and Microsoft can do right now, and also a great move for us users. With Nokia's hardware prowess, and Microsoft's software expertise, the phones a joint enterprise could produce could be out of this world.