Sony Ericsson fans, rejoice, and then despair! We have some good news, and then some bad news for you today.
Frist the good news. Rumours of an android-based Sony Ericsson PSP phone gathered pace today after the company's CEO, Bert Nordberg, revealed that Sony Ericsson have "…a big surprise coming later this year." He went to call Blackberry a text machine whereas "…Sony Ericsson phones are entertainment machines," and said that although the iPhone is a great device, Sony Ericsson "…can compete on entertainment."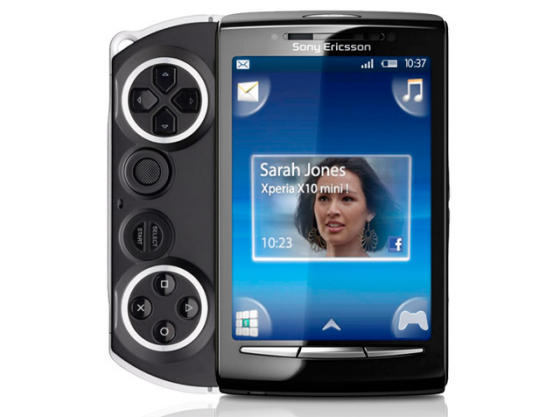 When can we expect the new PSP phone?
That's some interesting bits of info Nordberg has released, particularly his continuing focus on entertainment (see the video below). Of course, he hasn't officially come out and said "we're building an Android 3.0-based gaming phon called the PSP phone", but then that wouldn't exactly be subtle, now, would it?!
Fortunately, Sony SVP Peter Dille has reinforced the rumours. When asked by a reporter of The Seattle Times, "Does this talk about the PlayStation brand signal more products coming soon — maybe a new mobile device?", he replied: "No new mobile launches this year."
Note that this comes from Sony's SVP, not Sony Ericsson's, and he was talking exclusively in relation to the PlayStation brand. So we can infer from this three things:
there will be no PlayStation-branded phone this year;
there will almost certainly be one coming next year;
Sony Ericsson may release another phone in time for Christmas 2010, but it won't be the hallowed PSP phone we've all been craving for!
Other phones in the works
What else have Sony Ericsson got in the pipeline? Well, they're clearly focusing on "entertainment", so we can expect their next new phones to feature multimedia and gaming features whether they carry the PSP brand or not. Rumours of an Xperia X12 are rife at the moment (more about this later), and this might be released before Christmas 2010.
We can also be pretty sure that any new phone will be Android-based, particularly since Sony Ericsson stated last week that they will no longer be using Symbian.
However, there is rather a large fly in the ointment.
Sony Ericsson struggling to play catch up
People who own Android phones are used to getting Android updates that literally transform their phones as Google adds more and more powerful features with each new release. Currently, Google's latest version is Android 2.2 (FroYo), with version 3.0 just around the corner.
But not for Sony Ericsson Android-owners, though. Nope, the Xperia X10s are all currently stuck on Android 1.6, which was released last year. This means that Sony Ericsson's flagship phone is still running the same mobile OS as the first ever Android phone, the G1, which was released in 2008!
This is hardly what you'd expect from a "premium brand" that likes to think of itself at the cutting edge of the field. It's bad enough that Sony Ericsson is slow to launch new hardware, but adding new software should be trivial.
Worse, the latest rumours suggest that Xperia X10 owners will never get an Android update beyond 2.1. Given that a lot of new Android apps require FroYo to operate (and certainly all of the best ones do), this cuts out a lot of apps for X10 users.
It also makes it extremely difficult to recommend Sony Ericsson Android phones in the future when their longevity is cut short by a slow moving technology company that's clearly getting left behind in the smartphone race. And writing that sentence really really hurts!
[Source: PhoneDog]