After a huge amount of hype and rumour, the Google Nexus S has been officially launched amidst – well, surprisingly little hype! Rather than hosting a big press conference and showing the Nexus S off to the world's media, Google simply announced it on the Official Google Blog and let the tech blogosphere do the rest!
The Nexus S, if you've not been following, is the second "Pure Google" phone after the Google Nexus One, and features a stock Android OS. This means there's no fancy user interface like you get with HTC or Sony Ericsson, or the dozens of other Android handset manufacturers – it's just the OS that Google ships out the box.
The reason for this is that Google want the Nexus S to act as a benchmark phone, against which other Android phones with lots of customization can be judged.
It's also a way for the company to show off Android 2.3 – Gingerbread – which has finally been revealed in all its glory on the Nexus S!
So has it been worth the wait? Does the Nexus S represent the next generation of Android phone, and should you put it down on your Christmas list?
Let's find out.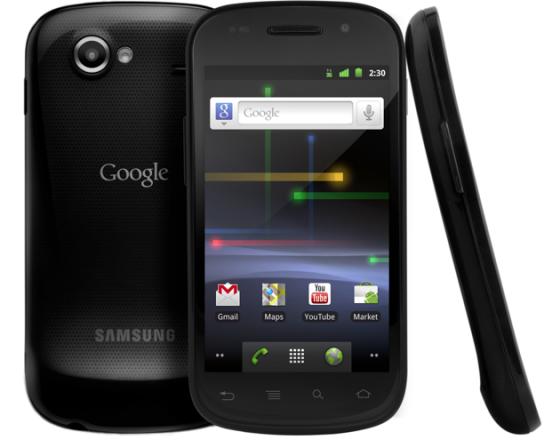 Nexus S specification
There's been an awful lot of speculation surrounding the Nexus S's specification, with rumours suggesting a dual core CPU and all manner of tech wizzardry.
The reality, of course, doesn't quite meet the hype. In fact, the reality is that the Nexus S isn't that different from a standard Samsung Galaxy S, with the same 1GHz single core processor, 16GB of onboard storage and 512MB RAM.
However, it does have one or two tricks up its sleeve:
Google Android 2.3 Gingerbread
1 GHz Cortex A8 Hummingbird processor
16GB internal flash memory
7.2Mbps HSDPA
Near Field Communication (NFC)
4″ WVGA Super AMOLED screen with curved display
Three-axis gyroscope for enhanced motion control of games
5 megapxiel camera
720p video recoding
Front facing VGA camera for video calls
3.5mm headphone socket
Noise cancellation software
Audio processing software
1500mAH Lithium Ion battery gives 6.7 hours of talk time on 3G
Built-in VoIP support
Portable Wi-Fi hot spot for up to six devices
Dedicated Graphics Procssing Unit and improved graphics API for improved games performance
The stand-out features of the Google Nexus S
Specifications only tell half the story, though – here are the stand-out features of the Nexus S
Near Field Communicatoin
Used for years in Japan and London's Oystercard underground payment system, Near Field Communicatino (NFC) is a technology that lets a device read a smart tag embedded in a product at close range. With the Nexus S, you'll be able to swipe your phone over NFC smart tags embedded in products (such as stickers, posters, t-shirts, etc.) to receive more information on it.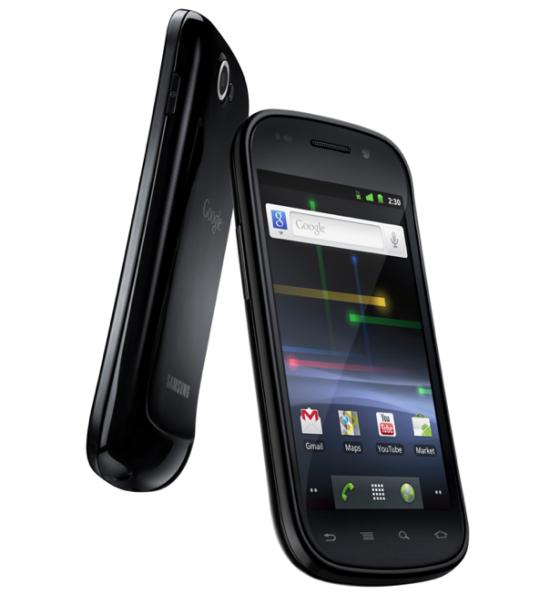 In a year or so's time, you'll also be able to use NFC to make payments just by swiping your phone over a compatible payment device (just as you swipe your OysterCard to enter the Tube).
Much greater emphasis on games and graphics
Google are determined that Apple is not going to run away with the mobile gaming market, and so the Nexus S and Gingerbread have been beefed up to make games play much more smoothly. The Nexus S has a built-in GPU for faster graphics processing, while Android 2.3 has been optimized so that animations run super smooth with no jerking or intermittent pauses that you sometimes get with older versions of Android.
And as you'd expect, Android 2.3 runs faster than 2.2 anyway thanks to code optimizations beneath the surface that ensure that everything you do with Gingerbread is faster than it was on FroYo.
Continuing with Google's push for the games market, the Nexus S also features a gyroscope so you can control your game by moving the phone much more smoothly and accurately than before.
Voice over IP
The Nexus S can make Internet phone calls without using the mobile network. It's a feature that will horrify the mobile networks, but with Gingerbread's support for VoIP, you can call other VoIP phones anywhere in the world over your local network, with neither phone going anywhere near a mobile operator!
Better still, your VoIP contacts are stored in the same Contacts app as your other contacts, so you don't have to go through a specific third party app (such as Skype) to call them. You simply click Contacts and select the person you want to call, and the Nexus S will do the rest – you never have to know whether you're calling via VoIP or over the mobile network.
Unfortunately, this is one feature of Gingerbread that network operators can remove, and I have a feeling that most of them will!
Super sleek, super responsive
As expected, the Nexus S has the next generation of Samsung's Super AMOLED display. The Nexus S's display is new and improved and is also slightly curved, apparently to make it more comfortable to use. The end result is a phone that looks superb, with a super sleek profile and stunning display.



It's also super responsive as the improvements under the hood of Gingerbread mean that the whole Android experience is now much tighter than it ever was. This thing flies!
Should you buy a Nexus S?
The reason you'd buy a Nexus S is primarily because you want to be at the cutting edge of Android. Not only are you buying a Pure Google phone, which means the stock Android interface with no bells or whistles, you're buying a phone that will always be the first to be updated with newer versions of Android when they come out.
I say this with absolute confidence, as Google have said it themselves: Nexus phones are the first phones to get the latest versions of Android, so if you want to remain at the cutting edge of Android, go get yourself a Nexus S now!


If that's not you, then you might need another reason to buy. Well, TechCrunch have reviewed the Nexus S, and they conclude with this:
"If you are an iPhone user this isn't going to make you switch. If you're an Android user you will want this phone more than any other. If you're currently neither, we recommend that you go with the Nexus S. It is better than the iPhone in most ways. What you lose with the slightly less impressive screen and iOS's slightly slicker user experience you will more than make up for with the Nexus S's ability to actually make phone calls that don't drop and Google's exceptional Navigation and voice input applications."
Me? Well, I just bought an HTC Desire HD, and I'm not sending it back! If I had the choice now, I'd go for the Nexus S, but I'm extremely happy with the Desire HD, and given that it will get gingerbread in a few months' time, I see no reason to swtich to the Nexus S.
Sure the screen is better, but that's no reason to switch!
The Nexus S release date is set for December 16th in the US and December 20th in the UK, with Carphone Warehouse claiming exclusive access to it. You can buy it for £549 unlocked in the UK or free for £35 a month on a two year contract (though they won't guarantee delivery before Christmas).