Winner of 2010's best smartphone and a phone so good I actually bought one myself, the HTC Desire HD needs no introduction. But this offer does: you can get one now for just £12 a month!
Surely there's a catch, you're wondering? Well, it's only for the first six months, but after that, you still only pay £25.54 a month. To put that in context, I bought my Desire HD back in November and I'm paying over £30 a month (the perils of the early adopter!)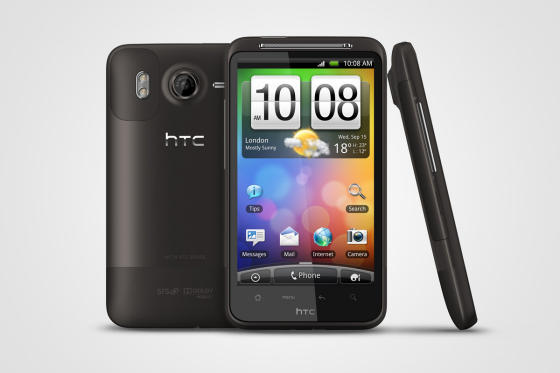 Is the Desire HD worth the money?
Undoubtedly, the Desire HD is worth £25 a month. Heck, I thought it was worth over £30 a month of my own money just before Christmas, so of course it's worth £25!
As for just £12 a month, it's an absolute steal!
It's a fantastically fast, sleek Android Froyo handset with 8 megapixel camera, 720p video recording and the latest 1GHz Snapdragon processor. Everything you do on it just works in an extremely intuitive, super-smooth way with no lag, no jitter and with perfect results.
From Google Maps to Web browsing, super-responsive pinch-touch zooming to Angry Birds – even controlling your BluRay player or beaming your pics or videos directly to your HDTV – the Desire HD does it all at the touch of a button.
And all this for free for just £25 a month, with the first six months only £12 a month.
Just think about it: this deal is at its cheapest right now, during the horrible months after Christmas when cash is tight but the winter nights are long, and you need something shiny and gadgety to cheer yourself up and take your mind off the awful weather! It's perfect timing!
So what do I get for my money?
The deal is on Orange and comes with 900 mins a month of free calls, unlimited texts and 750MB of data usage. Plus as Orange and T-Mobile have recently merged, you get to use either Orange or T-Mobile's network wherever you are in the UK, meaning is simply not a problem.
Click here for more details on this offer.
Don't waste time, though – this deal won't be around for long, as the Desire HD is in huge demand.