The HTC Sensation, one of the year's most anticipated smartphones, has finally launched – and it doesn't disappoint. We've seen leaked photos of the Sensation for some time now, and the specs have been rumoured as well, but now HTC's latest flagship phone is finally official – and it's a beast!
As we suspected, it's not that different from the HTC Evo 3D, but given that the Evo 3D is one of the most powerful phones on the marlet, that's no bad thing!
In addition to the gloriously-named Sensation, HTC also revealed the release date in Europe for the HTC Flyer, which is looking increasingly tempting.
But that can wait a minute – let's take a look at the Sensation!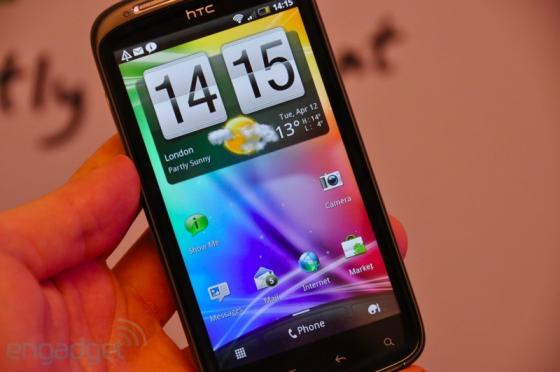 HTC Sensation Preview
The HTC Sensation is a new Android Gingerbread phone takes over from the Desire HD as HTC's flagship phone (or at least it will when it's released in a few months time!).
Not only has HTC given it a significant upgrade in terms of features and power, it's also significantly improved the screen, the outside design of the phone, and even the glorious Sense user interface, which has now reached version 3.
The result is a visually stunning looking phone with a diagonal aluminium cross-bar on the back, curved gorilla glass on the front, a new qHD display offering more pixels per inch than any Android phone – and a storming 1.2Ghz dual-core Qualcomm Snapdragon processor powering it!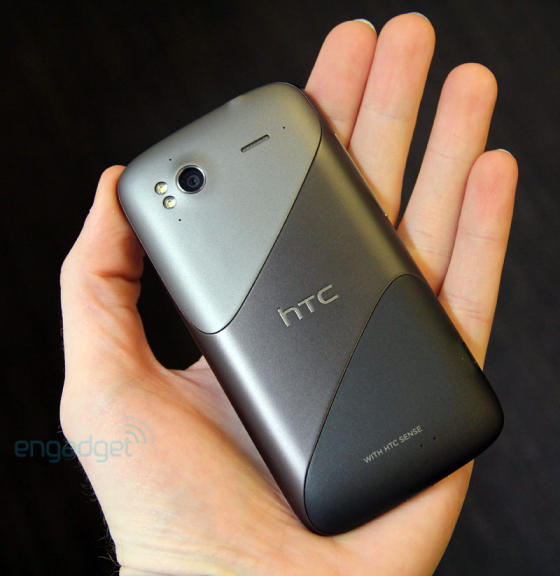 HTC Sensation Specifications
Here's a list of the key features of the new Sensation:
1.2GHz dual-core Qualcomm MSM 8260 processor
4.3″ Super LCD screen with 540×960 resolution (qHD) and Gorilla Glass for strength
14.4Mbps HSDPA download speeds
8 megapixel camera with dual-LED flash, auto-focus and new "Instant Capture" feature, letting you take photos instantly
VGA front camera
1080p video capture at 30fps
16:9 widescreen display
full range of sensors, including Gyroscope, G-Sensor, proximity and ambient light sensors
aGPS
3.5mm headphone jack
Bluetooth 3.0
802.11b/g/n WiFi
DLNA for wireless streaming
HDMI out for connecting to HDTV
1GB of internal storage
768MB RAM
1520mAh battery
HTC Watch service lets you download and watch over 600 film titles
Brand new Sense UI 3.0 featuring new 3D animated transitions, new widgets and "Smart Lock" feature that lest you unlock your phone and launch an app of your choice at the same time.
That's the best set of features yet seen on a smartphone, and shows why Samsung pushed back its Galaxy S II a few months to improve upon its specs.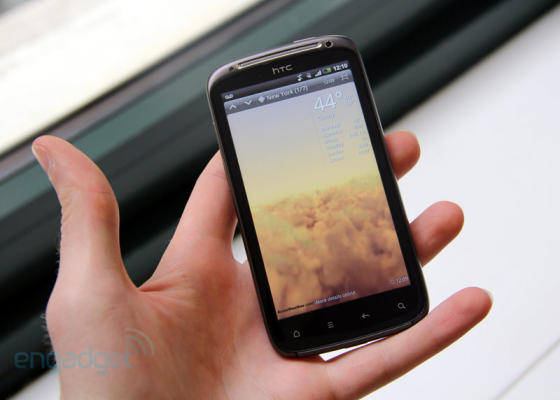 Right now, the HTC Sensation is the best-featured Android phone ever, and with the new tweaks the company has made for Sense UI 3.0, it stands every chance of taking the crown of Best Android phone of 2011!
But let's not get ahead of ourselves! This is only a list of features – how well do they work in real life?
The HTC Sensation in action
The dual-core 1.2GHz chip is, as HTC's president Peter Chou said, "a beast" – and he's not wrong! Not only is capable of capturing video at 1080p at a full 30fps, it's also given HTC the freedom to make Sense 3.0 even richer, more beautiful – and more processor intesive! – than ever before.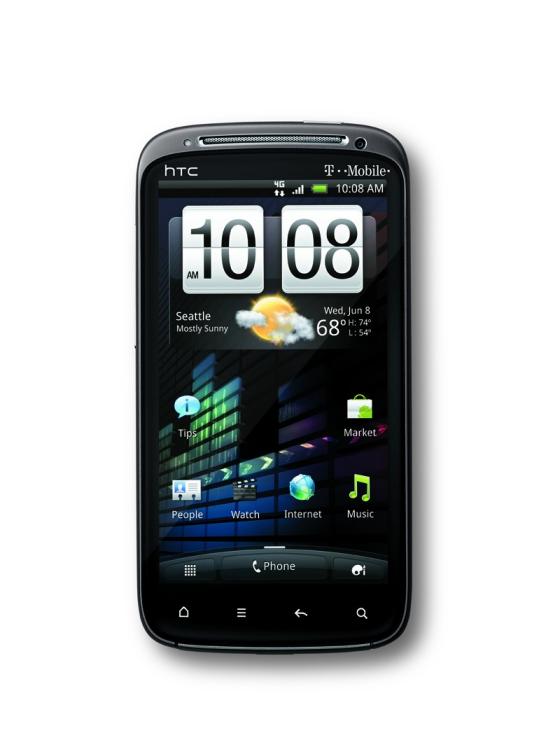 Fortunately, the power of the Qualcomm chip is such that the Sensation never feels slow or laggy. So you get the benefits of beautiful new 3D transitions without any of the problems normal associated with such graphically-intensive user interfaces.
The screen really shows Sense 3.0 off to great effect, too. It's got a greater pixel density than any other Android phone's screen, uses Gorilla Glass for added toughness, its glass curves all around the sides of the phone for added ergonomics, and with its SuperLCD technology, colours looking stunning.
How does the HTC Sensation differ from the Evo 3D?
The features of the Sensation are stunning, but there is one other phone that can match it in nearly every area – the HTC Evo 3D. So how do the two differ, and why should you buy one over the other?
Simply put, the Evo 3D features the same processor, RAM and other specs as the Sensation, but it has a glassesless 3D screen and a lower specced camera. In all other respects, the two are identical.
These aren't exactly huge differences, but they are crucial from HTC's perspective. The jury is still out as to how useful 3D screens on phones are, and also how welcome they'll be in the marketplace. HTC couldn't afford to put all its bets on 3D, so it created the Sensation as a 2D-only version just in case people were turned off by 3D.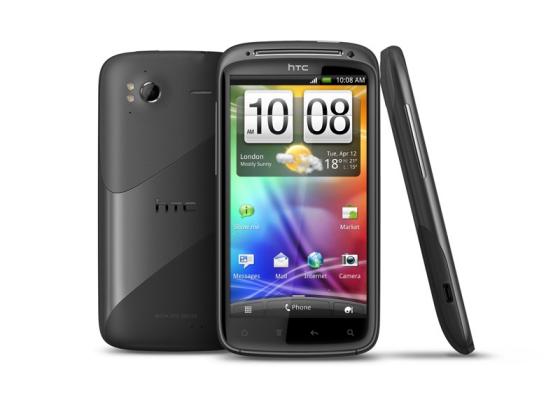 To help differentiate the two phones further, HTC improved the camera on the Sensation to make it extremely fast and capable of taking higher-resolution photos.
Which you choose will therefore depend entirely on your own needs: if you want to try out 3D, go for the Evo 3D; if you don't care about 3D but you do want a great camera, go for the Sensation.
Simple!
HTC Sensation Release Date
All this wizardry isn't quite available yet, but happily, we won't have to wait too long. The HTC Sensation release date is set June 2011 in the US and across Europe (inlcuding the UK!).
HTC Flyer Release Date
Almost forgot! The HTC Flyer release date ios set for May 2011 in the UK. This might be a smaller tablet than the new Honeycomb tablets, and it uses Android Gingerbread rather than Honeycomb, but with its stylus and handwriting recognition software, it's looking like a seriouslt tempting proposition!
HTC more valuable than Nokia
HTC really is on a roll right now, and they have been ever since the Android bandwagon started. They're right at the cutting edge of both technology and the market's needs, and it's this combination – combined with its beautiful user interface that actually works really well – that has helped the company's shares soar to the extent that it's now worth more than Nokia.
Yes, you read that right – HTC as a company is now more valuable than Nokia. That's quite some achievement, but it's well deserved.