Sony Ericsson have announced the Sony Ericsson Xperia X10 smartphone, and it looks stunning! The X10 features a number of first: it's Sony Ericsson's first Android phone, and it's Android's first phone with a high-end feature-set!
The combination is simply stunning. In one phone, you get
an 8 megapixel camera, aGPS, WiFi, HSDPA, 1GHz processor and stunning 4″ touchscreen display
Android 1.6 smartphone operating system, complete with Google Search, Maps, browser, YouTube and access ot the Google the Android Market
a stunning new user interface developed by Sony Ericsson that shows what interfaces will be like in the new decade.
And that's just scratching the surface! Read on for our extended Xperia X10 preview, and more glorious pics and videos!

Sony Ericsson Xperia X10 video
Before we begin, check out the Xperia X10 for yourself. Key things to note:
the looks of the device itself – it's stunning
the fantastic user interface – it looks like something from a Sci-fi film!
Your jaw, by now, should be dropping. It looks glorious, and it's feature-set is like a top-end Nokia N-Series, not a Sony Ericsson smartphone. Better still, it's an Android-based smartphone, not one of the increasingly-dated Windows Mobile-based ones used in some Sony Ericsson's previous smartphones.
Annoyingly, the Sony Ericsson Xperia X10 release date isn't until Q1 2010, so you won't be able to get it for Christmas. But as the first super-phone of the next decade, it's certainly something worth waiting for. Just check out its features to see what I mean.
Sony Ericsson Xperia X10 features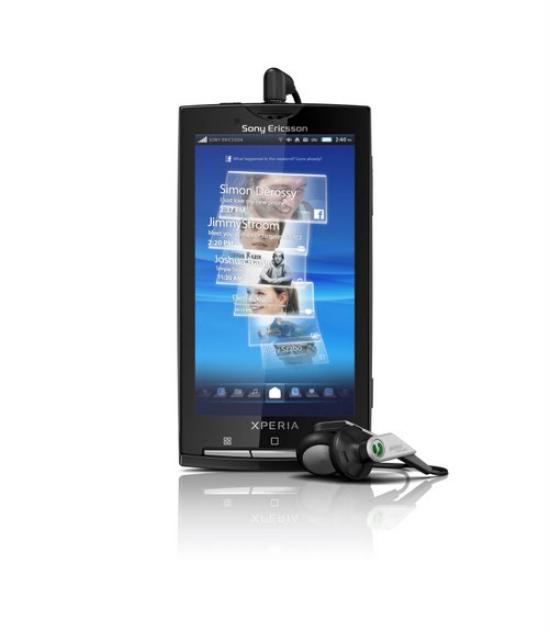 Camera
Sony Ericsson have packed the X10 with the biggest and best camera of any smartphone on the market today. Where the original Android phones and the iPhone had a 2 megapixel camera, and the current iPhone 3GS has a 3 megapixel one, the X10 comes with a whopping 8.1 megapixel camera complete with a plethora of features usually found in dedicated CyberShot camera phone.
For example, the X10 offers you:
8.1 megapixel camera
Up to 16x digital zoom
Auto focus
Intelligent face recognition features
Geo tagging
Image and video stabilizer
Photo and video light
Send to web (photo and video upload)
Smile detection
Touch focus
Video recording
Recent shot tray
Smartphones have always been a bit lacking in the camera department – not any more!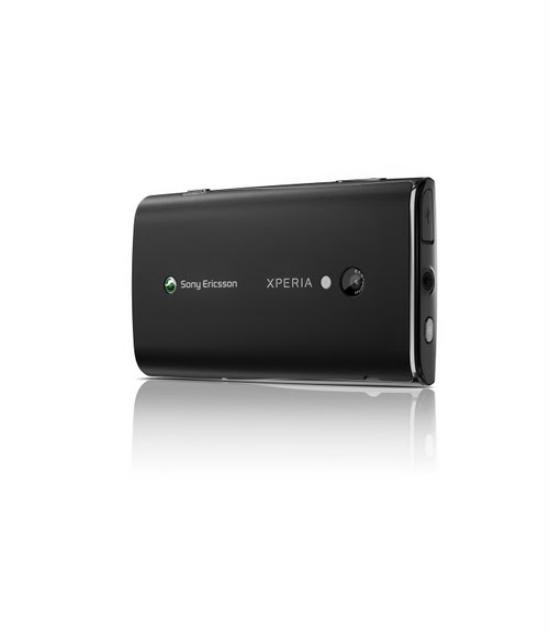 Performance that matches the power of the new user interface
Smartphone users also need to worry about a phone's processor and its screen. A fantastic user interface is one thing, but if the processor's too slow, or the screen is too small, the whole experience simply becomes unusable.
Recognizing this, Sony Ericsson have equipped the X10 with the latest Qualcomm SnapDragon processor running at 1GHz – that's twice the speed of the T-Mobile G1 – and a whopping 4″ touchscreen display.
Android phones already offer a great web browsing experience, but with such a powerful processor and huge screen, mobile Web browsing is just as good as it is on the dekstop.
The power of the X10 also offers super-fast responsiveness across the whole phone, as well, with transition effects from aplpciation to application being rendered smoothly and fluidly.
Indeed, this is one the of the major selling points of the X10 – its brand new user interface.
How good is the X10's new interface?
We've seen leaked shots of the X10's new user interface for some time now. Formerly known as Rachel, the user interface has been developed especially for Android and will be used by Sony Ericsson in a range of new Android phones it'll be releasing throughout 2010.
Timescape
Timescape is similar to Motorola's MotoBlur, and aims to provide you with access to all of your communications with your friends in a centeral place. With great effects and animations, Timescape will let you search for friends, see threads of conversations, Facebook and Twitter status updates, and even pictures of them, all from the same screen.
Mediascape
Related to Timescape is the new Mediascape application, which, as its name suggests, offers a nifty new way of viewing and listening to all of your media.
Mediascape will access all of your pictures and videos from anywhere – your phone, YouTube, Sony Ericsson's PlayNow service – and present it to you from the one screen with rich media effect providing glorious animations as you scroll through your content.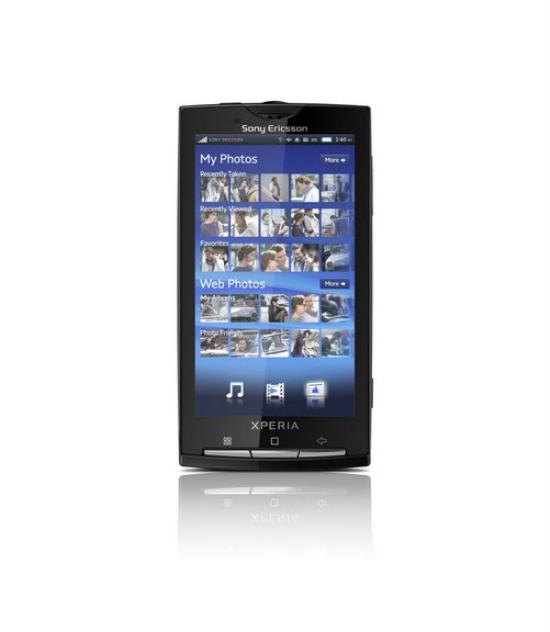 The new Infinity Button
More impressive still is the Infinity button. This combines the features of Timescape and Mediascape to aggregate all of your interactions with your friends from across dozens of different Web apps and your phone. You can think of it as friend hoover, sucking up all the interactions you've had with a friend from across your phone and the Web, and presenting it to you in one screen.
The Wow factor!
This doesn't even scratch the surface of what the X10 can do with your content.
Using intelligent face recognition, it'll look at a photo, recognize up to five faces in it, and then automatically connect them to their content in your phone book, on facebook, Twitter, emails – even other pics and videos.
In other words, you can take a photo of your friend and have the X10 pull all the information about your friend that it can find, either from your phone or from across the Web, and display it to you instantly.
There are nno reports on how well this works yet, but if it works as well as Sony Ericsson are claiming, it be a game changer. Suddenly, the world became just that little bit more tightly connected, and all the info, pics, videos and memories of your friends became that little bit closer to hand.
Really looking forward to seeing how well this works!

Summary
Details of the Sony Ericsson Xperia X10 have been leaked so often that the official announcement was in danger of being greeted by shrugged shoulders. Fortunately, that hasn't happened – the X10 looks set to be a fantastic new Android phone, possibly even the market leader when it's released in Q1 2010.
It's a shame it's missed being released in time for Christmas 2009, but with a phone that lokos this good, with sucha great range of features and a stunning new user interface, somehow it seems appropriate to leave it for the next decade.
The Noughties clearly belonged to Apple and Nokia. Somehow I think the next decade will belong to Android, and Sony Ericsson have made a bold claim to be leading the charge.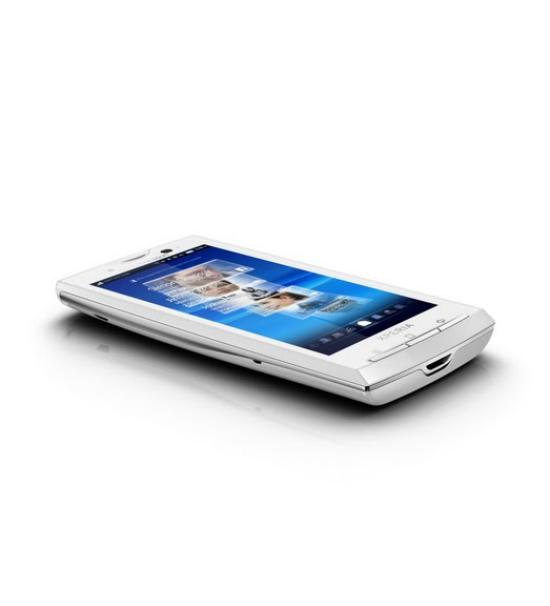 Sony Ericsson Xperia X10 specifications
Music
Album art
Bluetooth™ stereo (A2DP)
Media player
Music tones (MP3/AAC)
PlayNow™
TrackID™
Web
Bookmarks
Google™ search (from standby)
Web feeds
WebKit web browser
Communication
Sony Ericsson Timescape™
Speakerphone
Vibrating alert
Messaging
Conversations
Email
Microsoft Exchange ActiveSync®
Picture messaging (MMS)
Predictive text input
Text messaging (SMS)
Design
Auto rotate
Gesture control
Picture wallpaper
Touchscreen
Entertainment
3D games
Media browser
Infinite button
Video streaming
Video viewing
YouTube™
Organiser
Alarm clock
Calculator
Calendar
Flight mode
Infinite button
Office suite
Phone book with dialer
World clock
Location-based services
A-GPS
Google Maps™
Wisepilot™ turn-by-turn navigation* (free trial version – may not be available everywhere)
Connectivity

3.5 mm audio jack
Bluetooth™ technology
Micro USB connector
Synchronisation
USB support
Wi-Fi™
Preloaded applications
Sony Ericsson Timescape™
Sony Ericsson Mediascape
Sony Ericsson Home with clock widget
Sony Ericsson Sync
Android Market™ Client
Gmail™
Google Calendar™
Google Maps™ with Street View
Google Media Uploader
Google phone-top search
Google search widget
Google Talk™
Google Voice Search™
Network Location Provider
Set-up Wizard
YouTube™
Screen
262,144 colour TFT touchscreen
4.0 inches
480 x 854 pixels (WVGA)
Scratch-resistant
Accessories
In-Box:
XPERIA™ X10
Battery
Stereo portable handsfree
8 GB microSD™ card
Micro USB cable for charging, synchronisation and file transfer
User documentation
Optional:
Hi-Fi Wireless Headset with FM Radio MW600
Car Charger AN300
Screen Protector ET902
Facts:
Size: 119 x 63 x 13 mm
Weight: 135 grams
Phone memory: Up to 1 GB
Memory card support: microSD™
Memory card included: 8 GB
Operating system: Google™ Android Donut, version 1.6
Processor: 1GHz Qualcomm Snapdragon™ QSD8250
Availability and versions
Networks
UMTS HSPA 900/1700/2100
GSM GPRS/EDGE 850/900/1800/1900
UMTS HSPA 800/1900/2100
GSM GPRS/EDGE 850/900/1800/1900
Colour
Sensuous Black
Luster White
The Sony Ericsson Xperia X10 release date is Q1 2010