The Nokia C5 has just been announced by Nokia, heralding the dawn of a new age in mobile phones, and a new range to go with it – the C-Series.
At first glance, the C5 doesn't seem like it's the dawn of anything particularly exciting. Its features are average, with a 3.2 megapixel camera, aGPS, 2.2″ display, Symbian S60 and Ovi Maps.
So far so dull.
What is new, though, is that the C5 is a budget phone – just 135 Euros unlocked will get you all that, plus a range of social media apps as well.
It's therefore the first time that high-end features such as Symbian S60, GPS and social media apps have reached their way to the lower reaches of the mobile phone food chain, pushing the functionality of budget phones up to the levels of Nokia's N-Series just a few short years ago.
Hmmm, that certainly seems like the dawn of something!
More details and pictures of the Nokia C5 after the jump.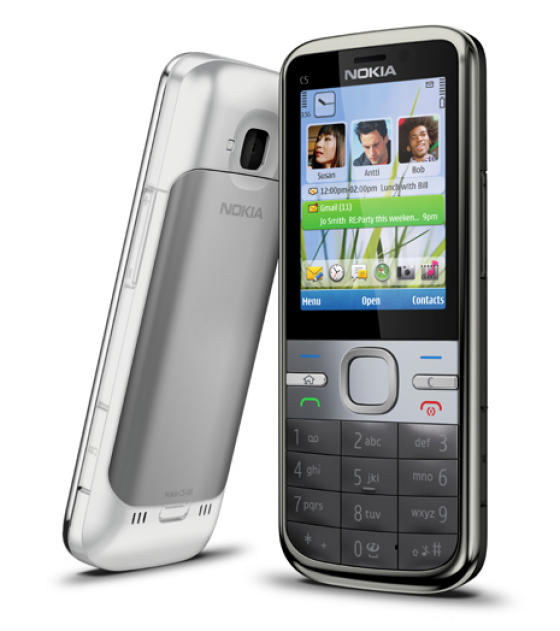 Nokia C5 Overview
The C5 is a simple candy bar phone with 2.2″ screen, no touchscreen, and the usual keys you'd expect to find. It's 12mm thin and looks surprisingly good for a budget phone.
The social media apps aren't exactly as good as a smartphone's, but they add a new twist to a budget phone's design nonetheless. You can see pictures of the top 3 most phoned people on the homescreen, and get all the latest status updates from Facebook.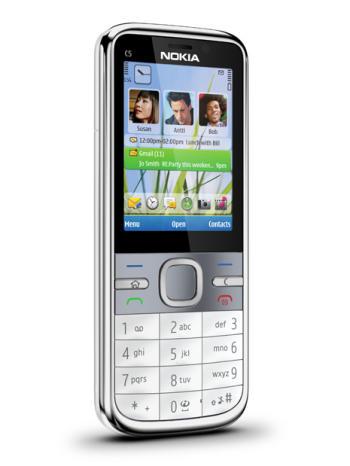 Why the C5 is a game changer
With the C5 and the rest of the C-Series, Nokia has brought the power of the N-Series down to the budget level, finally ensuring that aGPS and social media are now embedded in every phone, whatever its cost.
Budget phones have always been light on features, only containing the bare essentials. A VGA camera and MP3 player were considered fancy!
But when you list the features of the C5, they're not too far removed from Nokia's flagship phone of 2007, the N95. To find these features in a phone that costs just 135 Euros is staggering!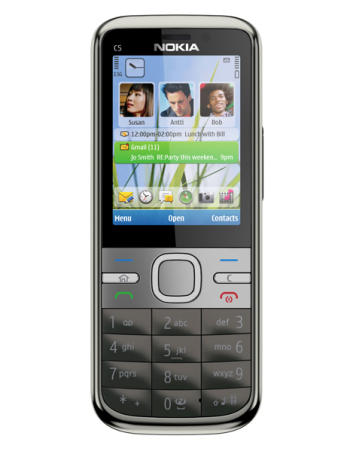 So Nokia might be struggling at the top-end, but when it comes to budget phones, it's proved it's still a game changer. After the C5, all budget phones will need aGPS and social media if they're to compete. Cameras and MP3 players simply won't cut it any more.
Now if only Nokia could remember how to innovate with high-end phones!
[Source: Nokia Conversations]