Sony Ericsson may have released the K850i, its latest and best Cyber Shot camera phone, but it's no match for Japan's latest technological marvels. 5 megapixel camera? Pah! White-balance, BestPic technology and Xenon flash? So last year!
No, what the techno-savvy Japanese market cries out for is an x-ray phone – not to see people's bones, you understand, but to see what's under their clothes! This is Japan, remember, what else would they use an x-ray phone for?!
You can see a picture from the latest Japanese X-Ray phone, the 5005x, after the jump – but be warned, it may not be safe for work!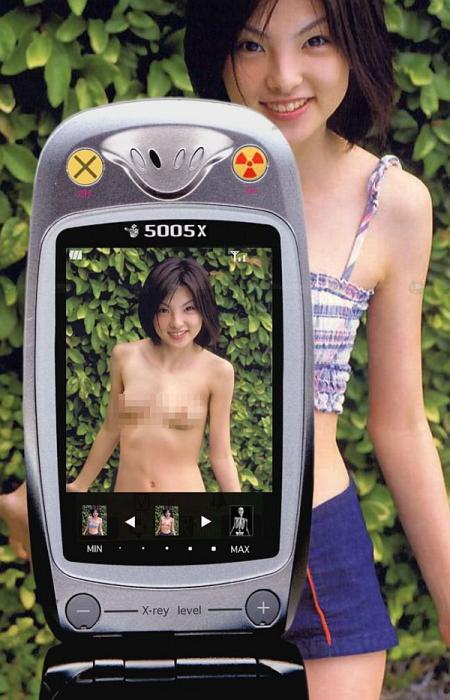 As you can see, the 5005x really does have what can safely be called a killer app. It features sophisticated nipple-detection algorithms, too, to protect the modesty of young ladies like the one in the pic.
OK, so I made that last bit up…actually, the whole thing's made up, but you probably guessed that anyway! Sorry to disappoint :)
[Source: Akihabara News]