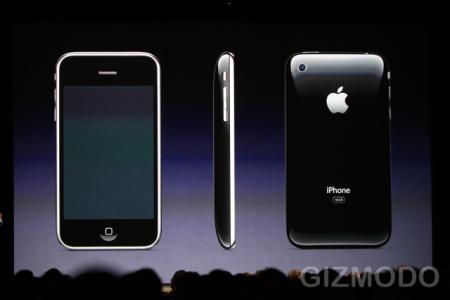 Here we go – the Apple iPhone 3GS has been officially announced in all its glory! The s stands for speed, apparently, as it's faster than any iPhone before it. 7.2Mbps HSDPA, OpenGL/ES version 2 for super-fast 3D graphics, 3.2 megapixel camera complete with auto-focus and auto-exposure – nice!
More details after the jump (the details are being live-blogged courtesy of Gizmodo and Twitter, so refresh to read more!)

Apple iPhone 3GS features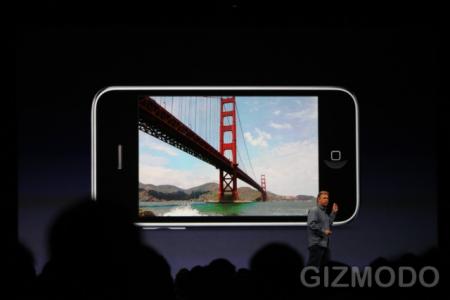 There's also video recording for the first time (you know, just like phones have had since 2005!). You can upload videos straight to YouTube, or send via email, MMS etc. (well, as soon as AT&T supports MMS on the iPhone, which apparently won't happen for another six months!)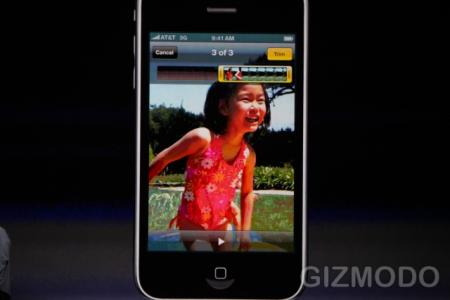 There's voice control, too, which lets you control the phone by voice and have the phone read out text to you.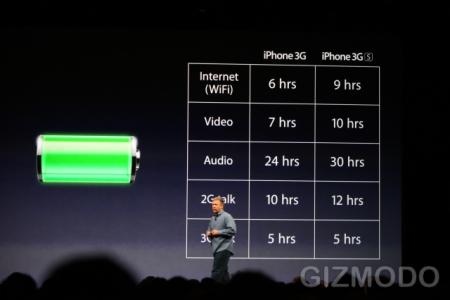 They've improved the battery life of the iPhone 3GS to what looks to be extremely impressive extremes.