Well, who'd have thought – Sony Ericsson have stolen the limelight (so far at least!) at MWC 2010. First the Xperia X10 Mini and Mini Pro, and now this – the Sony Ericsson Vivaz Pro.
We've already seen the Vivaz as it was announced a few weeks ago. The Vivaz is a superb Symbian-based touhcscreen phone with stunning mutlimedia features.
What the Vivaz Pro brings to the table is the addition of a physical QWERT Y keyboard. Think of it, then, as the final nail in the coffin for the much-maligned Nokia N97. In every respect the Vivaz is a better phone, and now with a better physical QWERTY keyboard, there's no reason whatsoever to buy Nokia's offering.
But back to the Vivaz Pro – is it any good?

Well, the short answer is – yes! The Vivaz itself is a superb new multimedia phone from Sony Ericsson that features an 8 megapxiel camera and 720p HD video player/camcorder.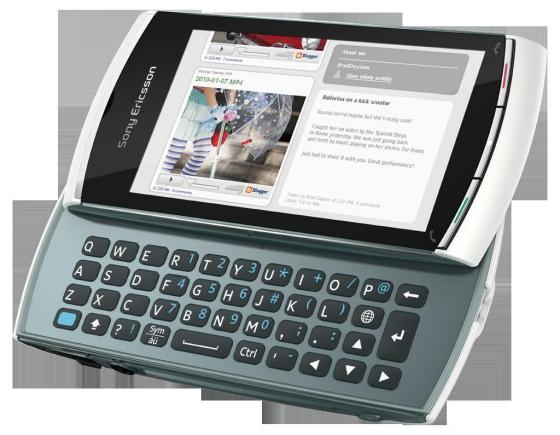 The specs don't do the features on this phone justice, though – it's not just a 720p HD video player/camcorder, it's an excpetionall good quality 720p HD video camcorder.
The same goes for the 8 megapixel camera – the photos taken by the Vivaz are superb, making it one of the best imaging phones on the market today.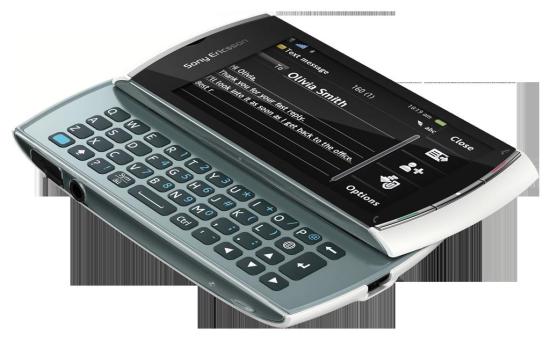 Throw in a physical QWERTY keyboard and you've turned an excellent multimedia and imaging phone into a superb smartphone that's perfect for home and the office.
Impressively, the addition of a QWERTY keyboard has only added 2mm the thickness of the original Vivaz.
Nice move Sony Ericsson!
Check out the video below to see for yourself the Sony Ericsson Vivaz Pro in action.