Why an HTC Tattoo review, you might ask? Isn't it just yet another budget Android phone? Well, technically yes – at least in the fact that it's certainly a budget Android phone, which is perfect if you're looking to get in on the Android action without paying a fortune.
But "just another" budget Android phone? Nope, not a bit of it! The HTC Tattoo might not be expensive, but that doesn't mean it can't come with some killer HTC polish.
Read our full HTC Tattoo review after the jump to discover some of the tricks the Tattoo has up its sleeve.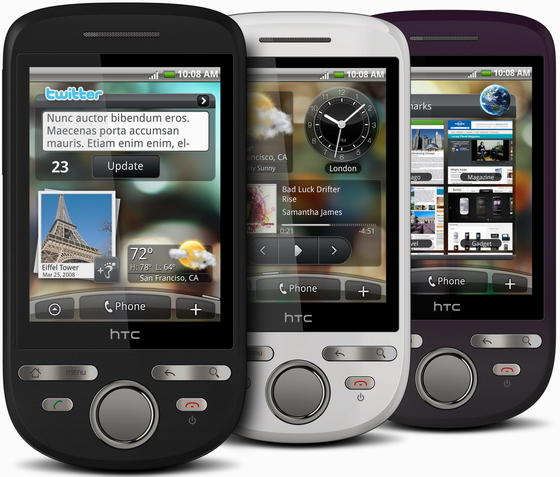 HTC Tattoo Review
Like all good Android phones, the HTC Tattoo comes with a plethora of smartphone features. Touchscreen, aGPS, digital compass, accelerometer, etc. – they're all here, so if you're looking for a smartphone with all the bells and whistles, the Tattoo won't disappoint.
It's not a bad looking unit either. Unlike earlier HTC Android phones, there's no chin – just a smooth slightly rounded face with a number of dedicated control buttons. It's much thinner than earlier models as well, being only 106mm x 55.2 x 14mm in size.
And at just 113g, it'll be kind to your pocket both physically as well as financially.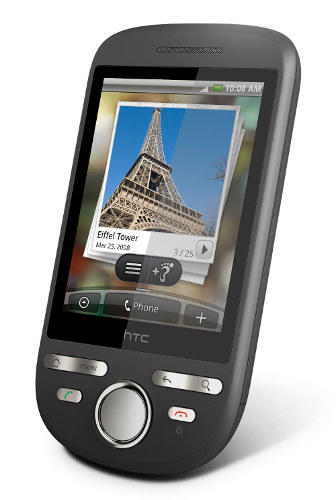 What you'll like about the HTC Tattoo
The HTC Tattoo has two great things going for it: its budget cost, and HTC's acclaimed Sense UI user interface, which you'll find adorning its higher end models such as the HTC HD2 and HTC Hero.
Sense UI makes the Tattoo look and feel like no other Android phone (apart from other HTC Android phones, obviously!). Whereas some manufacturers simply release an Android phone with the stock interface that Google developed, HTC have gone the extra mile and have created a completely new user interface that's different from the ground up.
Sense UI provides you with gorgeous new icons, smooth transitions, new look music player and gallery – everything, in fact, that you normally use on your phone has been completely redesigned.
That's not all though. Check out these other features you'll love about the HTC Tattoo:
Never get lost with the Tattoo's cracking navigation features. GPS, compass, Google Maps, accelerometer and StreetView all combine to help you find your way at any time
Super-fast Web browsing with 7.2Mbps HSDPA and WiFi
Great multimedia features with a 3.2 megapixel camera, video camera, MP3 music player and FM radio
Never get bored! The Tattoo gives you access to the Android market, where you can download thousands of apps to make your Tattoo do whatever you want it to.
All the social media features you could want. The Tattoo comes integrated with Facebook and Flickr so you can tie your Facebook contacts into your phone contacts, while Twitter, MySpace, YouTube and any other social media app are all downloadable via the Android market.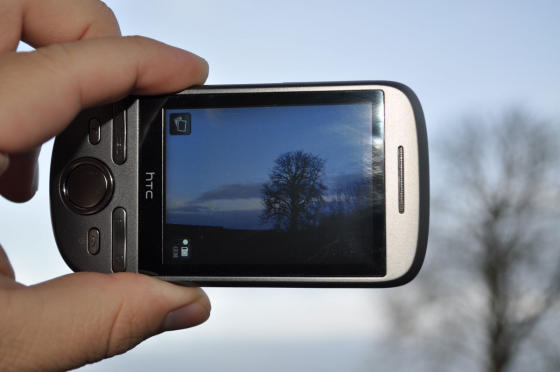 User experience, Web browsing, multimedia and the Sense UI
Normally at this point in a review, I'd discuss at length what a phone's like to use. How good it is at browsing the Web, the quality and intuitiveness of its user interface, and the overall user experience it offers.
The fact is, though, that in virtually every respect, the Tattoo is identical to the HTC Hero, which I reviewed last year. Even the hardware's mostly the same! In fact, apart from the chin, camera and a few user interface tweaks, the Tattoo and the Hero are one and the same phone.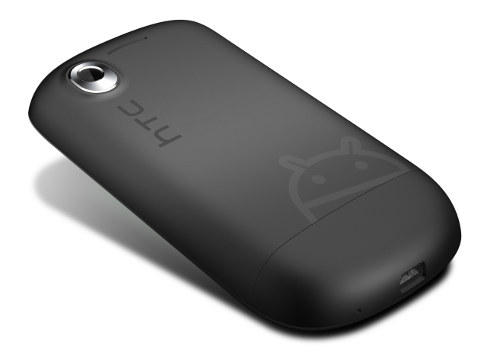 Except that the Tattoo's cheaper – much cheaper!
So if you want to find out all about the Tattoo's user interace and overall eperience, check out our HTC Hero review. While you're there, see what you think of the Hero. Then, if you're after a cracking Android phone at a low price, and you love the Sense UI, see which you prefer – the Hero or the Tattoo. They'll both suit your purposes perfectly.
Some things you won't like
This being a budget phone, there are obviously a few areas that HTC have cut back on to save costs. One of these is the toucshcreen display. It's only resistive, not capacitive. To humans, this means that you have to press down on the screen to get the interface to respond. Capacitive screens, in contrast, are much more sensitive, with a gentle swipe being all that's needed to have the icons dancing across the screen.
Of course, this isn't necessarily all bad. Sales of sausages in Korea, for example, exploded over the winter, as capacitive touchscreens won't work through gloves, and it was too cold to take gloves off. The only way Koreans could use their phones, therefore, was to use a sausage as a replica finger (and no, I'm not making this up!)
You won't have this problem with a resistive touchscreen, as it relies on pressure, not skin. That's why you can use a stylus with a resistive touchscreen, but you can't with a capacitive one.
Personally, I prefer a capacitive touchscreen like the HTC Hero's, but it's just personal preference. My advice would be to try the Tattoo first if you're unsure.
Another problem is that the screen itself is smaller than other Android phones, being only 2.8″ and 240 x 320 pixel. Because of this, some applications won't work, as they need a minimum amount of screen real estate to run.
Aside from that, though, there aren't any other issues to report, and particularly not at this price.
HTC Tattoo video reviews
Is the HTC Tattoo really the same as the HTC Hero? Can a new budget Android phone really be as good as the phone of the year 2009? Yes – just see for yourself!
Summary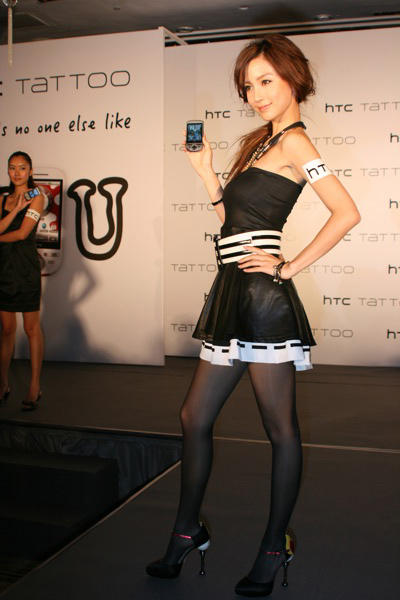 HTC have pulled off quite a coup with the HTC Tattoo. With it, they've turned the HTC Hero, which was crowned the phone of the year 2009 by virtually everyone in the mobile phone industry, into a budget Android phone. OK, so it's got a few issues because of this price, but with the beautiful Sense UI running on top, you'll never notice.
Everything about the Tattoo runs the same as the Hero. They've got the same processor, memory and user interface, so they're both just as fast as each other and just a slick.
If you're after a cheap Android phone with a stunning user interface, then, you've got a tough decision to make. Do you go for the more expensive HTC Hero (on the right, below), with its better screen, or the much cheaper Tattoo (on the left)?
Whatever your decision, you can rest assured you'll have a cracking shiny new smartphone in your hands.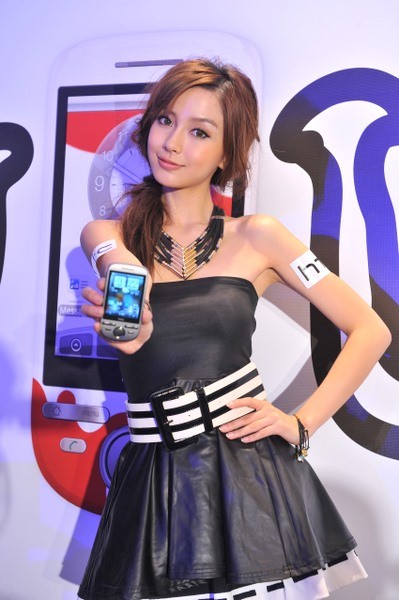 And in case you're wondering what I mean by budget you can buy an HTC Tattoo now for just £15 a month. Spend a bit extra, and you'll get some amazing free gifts. Its the bargain of the year!