Acer have thrown their hat into the ring of top Android phones with the new Acer Stream. And it's a beast of a phone – not only has it got a feature list longer than the phone book, it's also got a brand new user interface custom made by Acer, meaning it'll look different to all other Android phones on the market.
So if you want an Android phone that's got the chops to beat your average smartphone, yet still looks different and novel, you might want to check out the Acer Stream in more detail.
Which you can, after the jump!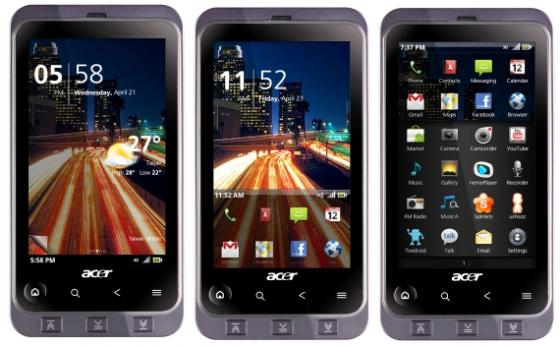 Acer Stream overview
First up, the feature list. Acer have managed to cram all of this into the Stream:
5 megapixel camera
Touchscreen AMOLED display
16 million colours
3.7″ screen with 2000:1 contrast
7.2Mbps HSDPA
Qualcomm 1GHZ Snapdragon processor
720p HD video recording
Android 2.1
Bluetooth
WiFi b/g/n
aGPS
2GB of internal memory
Bundled 8GB memory card
HDMI port for connecting to your HDTV
Dolby Mobile sound
Xvid anbd DivX Video playback
Multitouch
FM radio with RDS
3D Games
See – that's a seriously cool list of features!
But features aren't what smartphones are all about – it's the user interface!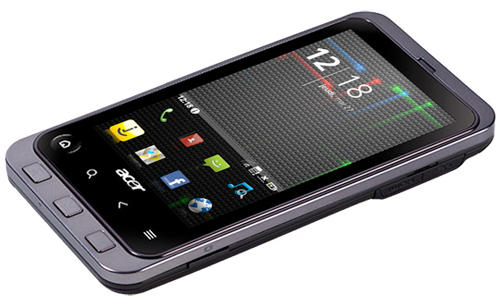 New user interface
Acer have created their own user interface for the Stream. With so much power under the hood, they can afford to make the interface have lots of flashy animations and transitions, and so they have done!
The new user interface has a 3D look to it, with apps and windows scrolling left and right in a CoverFlow style. It's not quite as nice as Sony Ericsson's Timescape UI or HTC's Sense UI that each company uses on its range of Android devices, but it's certainly different.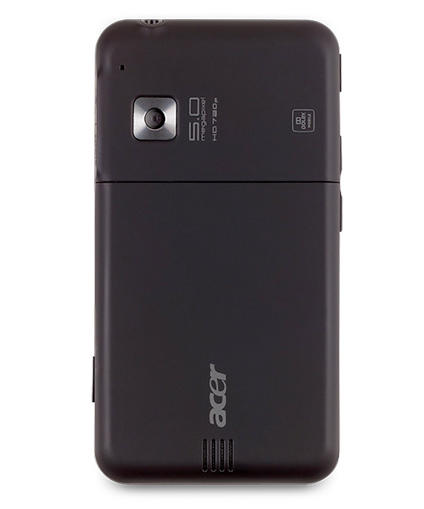 The Acer Stream also comes with tight integratio with the following Web apps:
Facebook
Twitter
Flickr
YouTube
Picasa
Twitter and Facebook are both tightly integrated into your contacts, and there's also an app called Spinlets that lets you stream music directly to your phone from the cloud.
Video preview of the Acer Stream
You can see the Stream in action in this somewhat low-quality video below (note that this is a port of the Stream's user interface uploaded onto an Acer Liquid phone):
The full Acer Stream can be seen in the (very long!) video below. It's in Spanish, unfortunately, but at least you get to see the phone in action! We'll do a proper review of the Acer Stream when it's released.
Conclusion
All in all, the Acer Stream looks like a very promising new phone. Its feature list is up there with the best of the new smartphones, and while the user interface doesn't look quite as polished as HTC's or Sony Ericsson's, it's good to see other companies innovating in this space.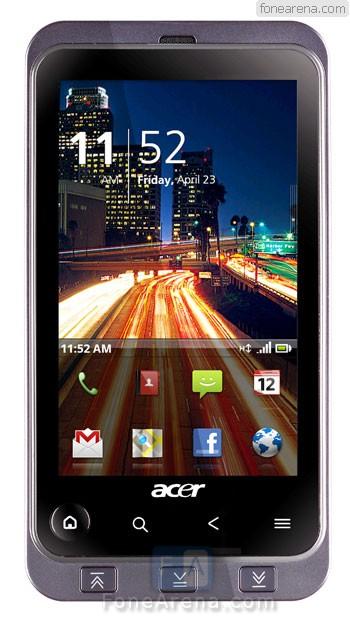 It's also good to see that despite Android being freely availabale to any manufacturer, rather than the endless round of clones we could have ended up with, we are instead seeing an increasingly innovative range of new Android phones being released.
The Acer Stream release date is set for October 2010 (and it will be coming to the UK), which should make for a cracking line up of smartphones to choose from for Christmas 2010!
[Source: Tracey and Matt]