Fresh off the launch of its first Windo0ws Phone 7, LG has a new super-Android phone waiting in the wings. The new, as yet unamed phone looks set to launch on Verizon in the US, and should come with a tasty set of features – most notably, LTE, aka 4G.
This isn't the "4G" label that's been thrown about loosely by various marketeers over tha past year, though – this is the real deal, with data transfer speeds of 8 – 12Mbps.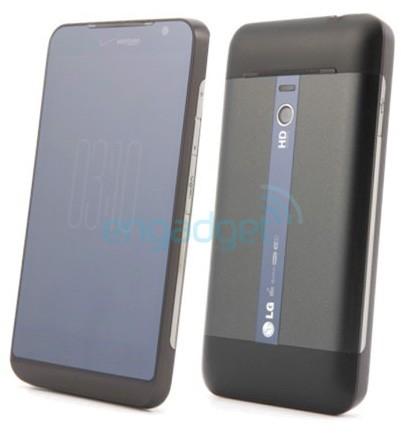 More next-gen features
Other features of note of this sexy looking phone (if a blurry picture of a phone can ever be sexy!) include a front-facing HD camera that's set to record at either 720p or full 1080p HD, WiFi, DLNA and a huge and very-mirrored front screen.
We expect it to be announced at CES 2011, along with 5 other LTE-sporting phones that Verizon will be showing off, which should mean it'll come with the latest version of Android, Gingerbread.
So, tasty spec, tasty OS, tasty phone! CES should be a corker of a show this year!
[Source: Engadget Mobile]