Having taken yet another battering in 2010 for the increasingly lack-lustre range of smartphones, Nokia have been outlining how they intend to respond to the challenge a world now dominated by Android and iPhones. In their armoury for 2011 are 1GHz chips with dual-core processors, more graphics memory on-board, and a camera phone with true optical zoom.
All that sounds great, but as we saw with the Nokia N8 this year, it's not the hardware features that shapes a phone's experience any more – it's the software, and Symbian has been lagging woefully behind its competitors of late. So what has Nokia in store for Symbian for 2011, especially now it's taken complete control of the mobile OS?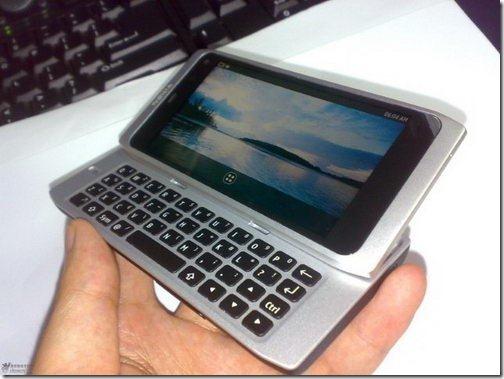 New Symbian features for 2011
For 2011, Nokia wil be rollin gout a steady stream of four or five updates to the Symbian UI. First up in Q1 will be a new, more intuitve Web browser that supports HTML 5 and 50 other features that should help improve Symbian's awful overall user experience.
From there, Nokia will be adding "…a new look and feel for the user interface, a more flexible home screen, an updatable HTML5 browser and an easier software update experience" in the third quarter, and it's this that will really determine the company's performance in the higher end of the smartphone market.
By then, of course, all top-end smartphone will come with dual-core processors with blazing speed (LG's first dual-core phone will be coming out in March 2011), while Android should be up to version 3 (Honeycomb), the iPhone 5 should be out, and even Windows Phone 7 should be much improved.
That's leaving it a little late for Nokia to do something good with Symbian, as the competition will be immense by then! The pressure from Android in particular is intense. In Q3 of 2009, 18 million Symbian-based smartphones were sold compared to just 1.4 million Android phones. Fast forward to Q3 2010, and 29.5 million Symbian-based phones were sold compared to a whopping 20.5 million Androids.
Although the Symbian sales increase seems robust, remember the figures include all Symbian phones from all manufacturers – and in the last few months, both Sony Ericsson and Samsung have both dropped Symbian for their phones, leaving Symbian relying solely on Nokia.
If anyone can make a success of Symbian, though, Nokia can – indeed, has to! So here's hoping 2011 brings Nokia – and us! – much more to cheer about as far as new flagship Nokia phones are concerned.
[Source: Computerworld]