There's still time to get a new phone for Xmas, and the online stores are pulling out all the stops to make sure you get your phone from them and not the competition. Want proof? How does a brand new Nokia N8 for less than £17 a month sound?
If that doesn't do it for you, then how about an HTC Android phone for less than £9 a month? Check out all of these superb last minute Christmas deals below. And if they don't do it for you, there's still time to get a free XBox 360 and Kinect with your phone, and dozens of other freebies.
You'll need to hurry though – December 16th is the busiest day of the year for online stores, as they struggle to deliver in time for Christmas after that date.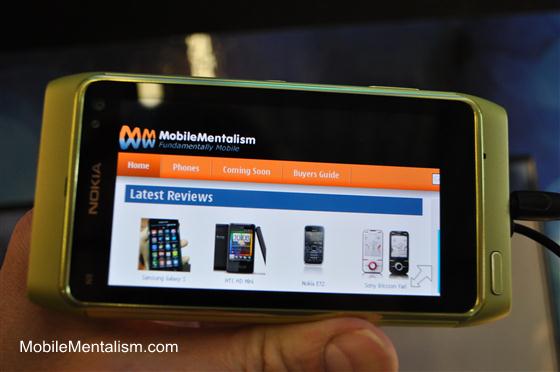 The Nokia N8 is the best camera phone that's ever been made, and has superb features including a huge 12 megapixel camera and 720p video recording and playback. It's software isn't as good as Android or the iPhone, but Nokia have announced they're rolling out improvements throughout 2011, and at less than £17 from e2Save, it's cracking value.
The HTC Wildfire is a cut-price Android phone that still beats any Android phone of 2009. But best of all, it's currently on offer from e2Save for just £8.89 a month. Perfect for that last minute gift, or to give the kids a taste of their first Android smartphone at a price that really won't break the bank.
The HTC Desire HD needs no introduction. It won our smartphone of the year award, and is so good, I went out and bought one myself! It's flying off the shelves and online stores are fighting over themselves to get your custom over their competitors. The latest deal is from e2Save who are offering the HTC Desire HD for FREE from just £22.50 a month!
Second only to the Desire HD, the Samsung Galaxy S nearly ran off with the award for best smartphone of the year. Now that the Samsung Nexus S is out, though, it's being discounted like mad, with the latest deal offering it for just £20.31 a month. That's a 1GHz smartphone with Android 2.2 and the best touchscreen display on the market for less than half the price of an iPhone!
More great deals in our Xmas Buyers guides
If these deals don't do it for you, check out the deals in our other Xmas Buyers Guides: