Motorola has now just teased us with the Motorola Bionic, another new dual-core Tegra2-based phone, but this time with its cores available at speeds of "up to 2GHz"!
Update: it's 1GHz per core – the presenter, Motorola's Sanjay Jha has been inadvertently adding the two core processor speeds together!
This is an absolute beast! 4.3″ display, 1080p video capture and playback, video conferencing over WiFi or 4G networks, full encryption of data (playing to the video market here), HDMI out, front-facing video camera, 5 megapixel camera and proper LTE 4G – none of this "almost-4G" HSPA+ bobbins that AT&T have been pushing! (I'll explain the difference tomorrow!)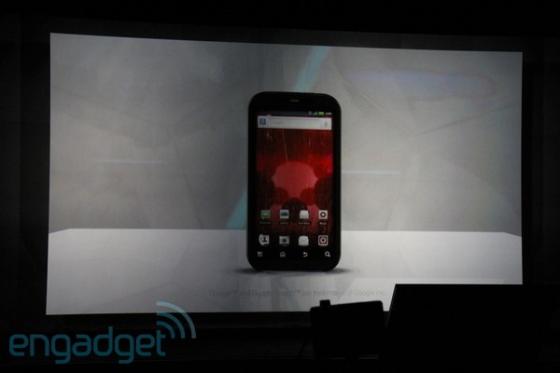 Motorola Bionic details
The Motorola Bionic is set for Verizon and so will effectively compete directly with the Motorola Atrix 4G (I love the bizarre world of US networks!). The difference is thee Bionic is truly 4G, whereas the Atrix 4G is just HSPA+. Either way, they both mean one thing – stunningly fast download speeds in the order of 20Mbps or so!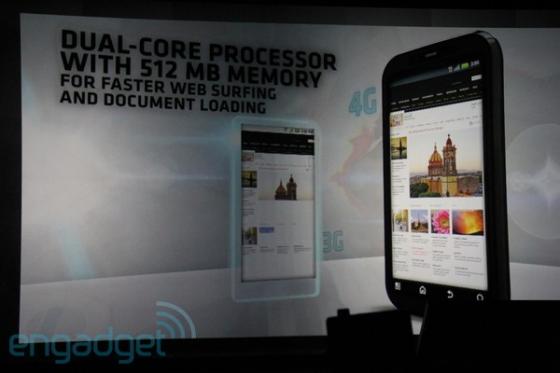 Annoyingly, that's all they've revealed about the Bionic, other than when it'll be available. The Motorola Bionic release date will be early second quarter 2011.
How it compares to the Motorola Atrix 4G, or the LG Optimus 2X for that matter, we'll have to wait and see, but one thing's for sure – 2011 is most defintely the year of the dual-core smarpthone!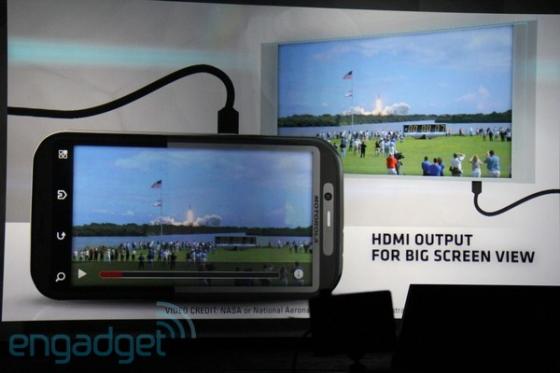 [Source: IntoMobile]