The Motorola Xoom Android tablet featuring Android 3.0 (Honeycomb) has finally been unveiled – but it's still not ready for release, so we'll have to wait until we can see it in the flesh! Annoying though that may be, we got closer to the Xoom than we have done before, so brace yourself for a gaggle of Xoom images showing the new Honeycomb user interface and how well Android looks in tablet form.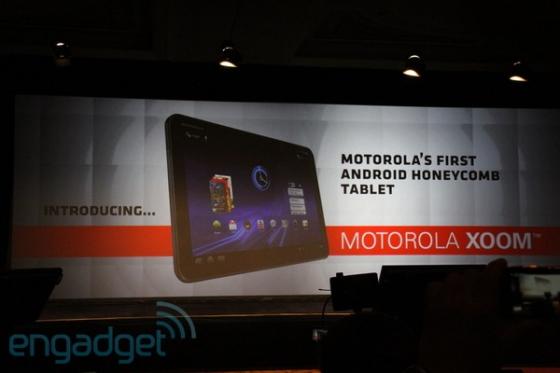 Motorola Xoom tablet in all its glory
Honeycomb itself has already been briefly teased in a video I posted earlier today (or was it last night? I'm losing all sense of time!) Seeing it even in pics on the Motorola Xoom, though, makes me want it even more!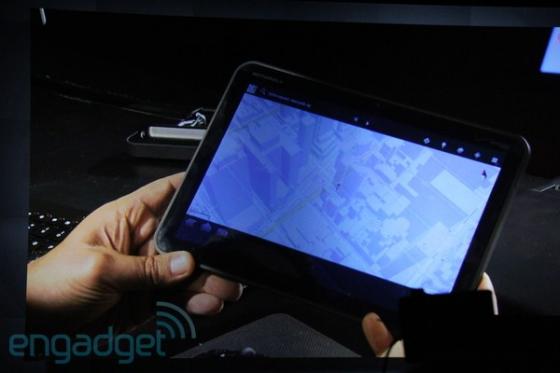 As I said before, Google Maps and Google StreetView in particular are just breathtaking on a tablet, particularly now Maps has gone all vector-based and 3D!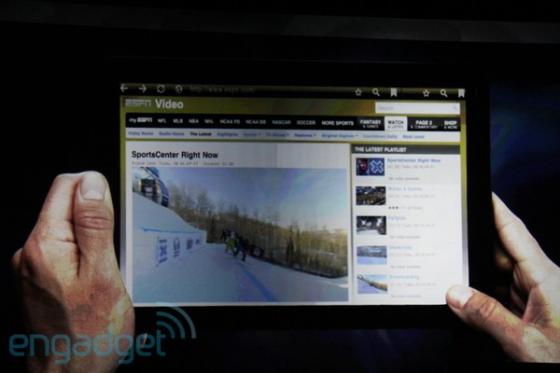 It's annoying that we won't be seeing more of the Xoom at CES 2011, but Motorola assure us it'll be ready later in the year. As for other tablets, LG will be showing off their Optimus Pad on Thursday, and a tonne of other manufacturers will also be showing off their tablets, so I'll report on those as they emerge (and after I get some sleep – this is my 18th blog post today!)
[Source: Engadget]