Samsung will be launching a new Samsung Galaxy Tab 2 at MWC 2011 on Sunday. Featuring Android Honeycomb, a 10.1″ screen, 8 megapixel camera and the same dual-core Hummingbird processor as the Samsung Galaxy S2, the new tablet look set to match the Motorola Xoom for features, and could be on sale at a much lower price.
When Apple first released the iPad last year, I was extremely skeptical of its purpose. But since then, i've re-evaluated what I actually do with my netbook, and realised that much of it can be done on a tablet. Equally, I spend a lot of my time browsing the Web on my smartphone at home, but this could be much more comfortable on a 10″ screen than on the 4.3″ screen of my Desire HD.
In short, I've become convinced of the need for a tablet and am now starting to seriously crave one!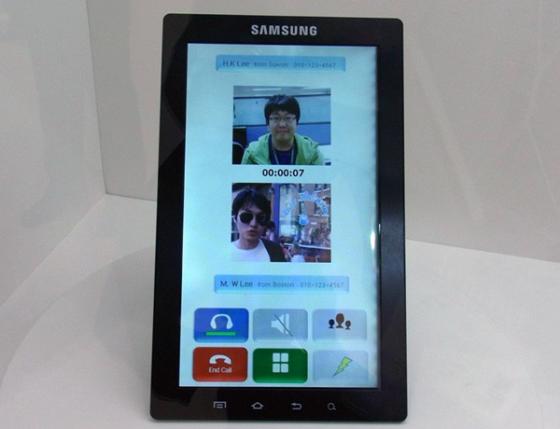 Why the Galaxy Tab 2 might just fit the bill
I was never sold on the original Galaxy Tab. Its screen was too small, and Android Froyo is a great smartphone OS, but it makes no sense on a tablet.
Honeycomb changes all that. It's not only optimised for tablets, it looks beautiful as well. And now that this generatin of tablets have some serious horsepower underneath them in the form of the new dual-core chips that are being released this year, tablets suddenly make an awful lot of sense.
And with features like this, the new Samsung Galaxy Tab2 makes more sense than most! Looking forward to seeing what Samsung has done with the Galaxy Tab2 on Sunday, and how well it compares to the Motorola Xoom.
[Source: Pocket Lint]