Ignroing the superphones that have been announced at CES 2010, LG has decided to go big – really big! Step forward the LG GW990, a new phone (at least I think you can call it that!) with a huge 4.8″ widescreen display.
So big is the screen, in fact, that you can fit three different apps side by side. Just check out the pic – contacts, calendar and map, all side by side.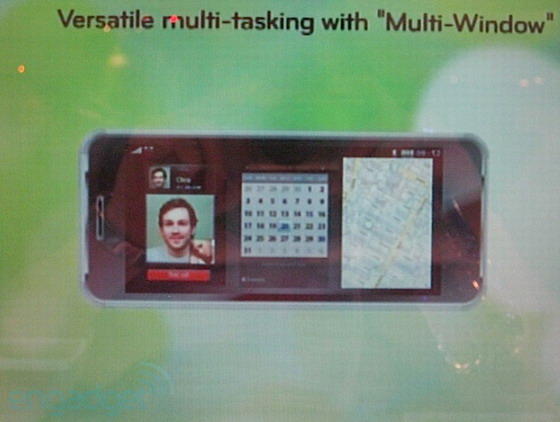 Unusually, it's based on Intels Moorestown platform, and comes fully loaded with all the specs you'd expect:
5 megapixel camera
Wi-Fi
aGPS
HSPA
Compass
3D gaming
HD video
Powerful 1850mAh batters
Multitasking
Attractive user interface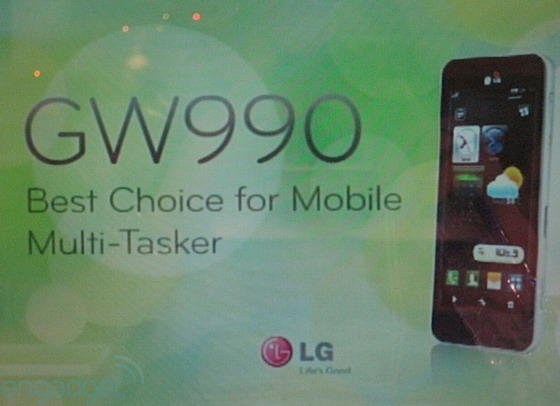 The Moorestown platform is an interesting choice for LG. Based on Intel's Atom processor, it's been in development for a few years now. Originally intended for MIDs (i.e. bigger than phones, smaller than laptops, less useful than either!), it's a complete system on a chip, complete with an Atom processor core, graphics and video engines.
It's a powerful chipset, but it's biggest advantage is super-low power consumption. How well it stacks up to the latest chip of the moment, the Qualcomm Snapdragon, we'll have to wait and see.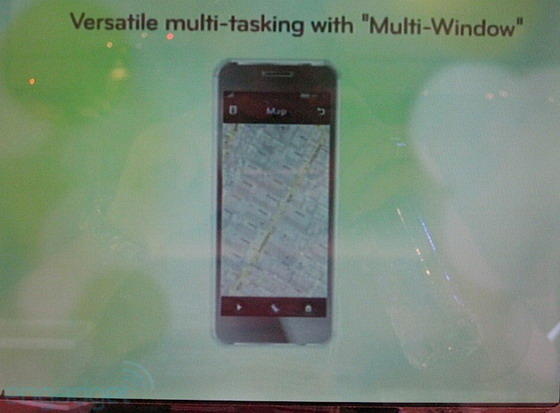 Equally, whether LG can convince us we all need a phone that won't actually fit in our pockets is another question I'm dying to see answered!
[Source: Engadget]