LG have been showing off the LG GT540 at CES 2010, a low-cost Android 2.0 phone that does pretty much what you expect an Android phone to do.
Rather than go to town on the user interface like some other manufacturers have done, LG have simply taken an LG phone and wrapped it around a standard Android interface. Not exactyl innovative, but it should keep the cost nice and low when it's released in a few month's time.
You can see a video of the LG GT540 after the jump.

As you can see from the video below, the GT540 isn't that much different from the T-Mobile G1, the first Android device that was released back in September 2008. There's an improved camera (3 megapixels) and some different colours, and that's about your lot!
One thing it does have, though, which LG aren't exactly promoting, is just about the saddest face of any mobile phone on the market! Just look at it – it clearly knows it's an inferior phone, the poor thing!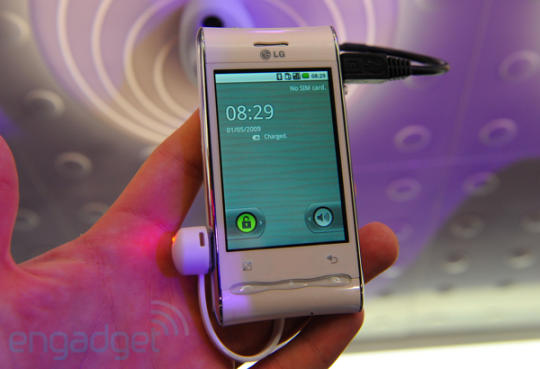 Joking aside, although the GT540 isn't exactly loaded with features, it's still better than the G1 and is an excellent intro to the world of smartphones.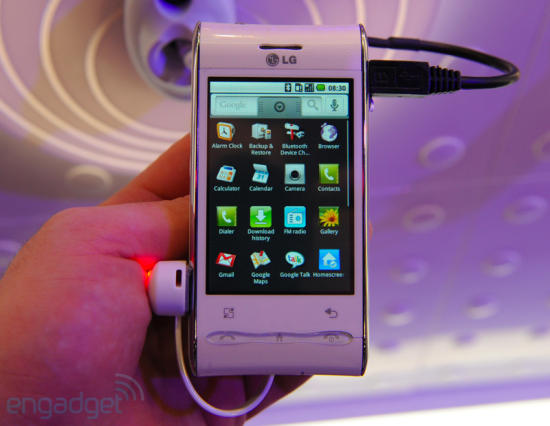 Better still, LG have said that half of the smartphones they sell this year will be based on Android (though with this is in terms of the number of units shipped or different devices, we're not sure), so expect much richer Android phones to be announced from the company later in the year (probably at MWC in February).
[source: Engadget]