Google has been getting some rave coverage this week with the launch of its new version of Android, Froyo. FroYo (short for Frozen Yoghurt) is Android 2.2, which doesn't sound that big a difference from the current version of Android, 2.1 (aka Eclair).
But in reality, Froyo is a giant leap forward. In fact, there are so many changes in FroYo, each an improvement over Eclair, that it'll make your Android phone seem like a completely new device.
If that's whetted your appetite to find out more, then we've compiled a list of Mike new things that come with FroYo – and why Android is the mobile platform of the future.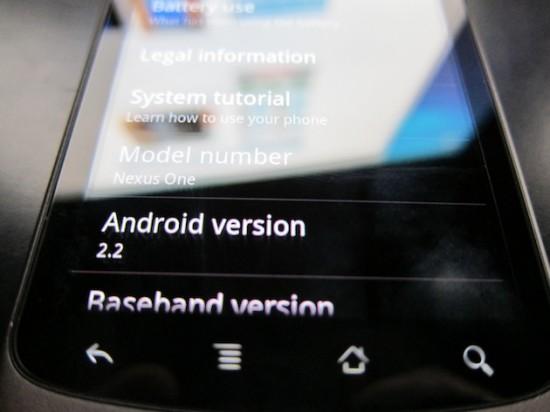 Improved Speed
Android 2.2 uses a new super-fast version of its Dalvik Java Virtual Machine that features a highly optimised Just In Time compiler. In English, this speeds up Android apps by 2 to 5x. And that's not just some apps – that's all apps, all at least twice as fast and as much as 5x as fast as they were on Android 2.1!
Android's Web browser has been given a new JavaScript engine (Google's V8), which speeds up JavaScript execution time by 2 – 3x and is now the fastest mobile browser in the World.
The result of all this speed increase is a drastically improved phone with enhanced performance, superior responsiveness, and all for free!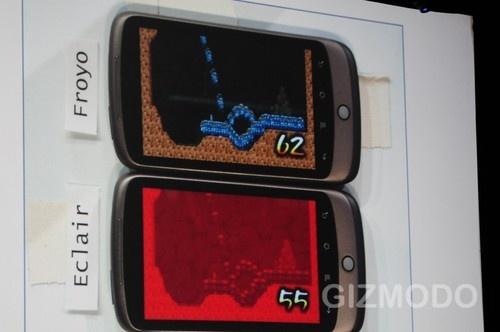 Uber-Connectivity
Android 2.2 doesn't just provide tethering (which turns your phone into a modem, enabling you to connect to the Internet on your laptop via your phone), it also acts as a WiFi hotspot, letting several laptops (or other Wifi-equipped devices) connect through the Internet using your Android phone.
User Interface Tweaks
Tonnes of little user interface tweaks make the whole Android experience much better, including:
New Gallery lets you view stacks of pictures using a zoom gesture
Updated onscreen camera controls let you adjust zoom, flash, white balance, geo-tagging, focus and exposure, all from the screen
Slight tweaking of GMail navigation
Much better looking Google Calendar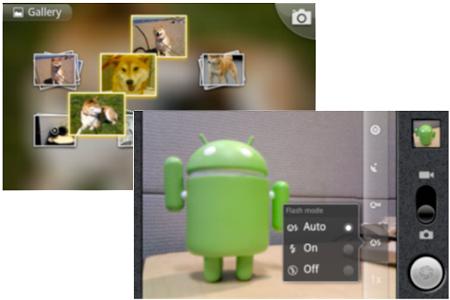 Enterprise features
Remote Wipe feature lets you wipe the device if it's ever stolen or lost
Auto-discovery and configuration of Microsoft Exchange accounts. Simply enter your username and password and Android 2.2 will automatically connect and sync with your Exchange server, pulling in your emails and Exchange calendar onto your Android phone
Integration with Exchanges Global Address Book
Device backup now backs up your whole device, including all data from your third party apps
Cloud-to-device messaging
Cloud-to-device messaging lets you push commands (Google calls them Android Intents) to your Android phone via your desktop browser. So, for example, you can find a location in Google Maps and push it to your phone, which will then open the phone's map at that location automatically.
This works not just with maps but with pretty much anything. Web pages, for example: if you've started reading an important Web page on your desktop, but then have to leave in a hurry, you can push it to your Android phone, where it'll pop up on your phone without you having to do anything. Genius!
New Over The Air Android Marketplace
Google have built a brand new Android Marketplace site on the Web, which lets you see apps, read reviews and try the apps out.
Not by downloading them on the Web – using Cloud-to-device messaging, you can select your app and push it to your phone over the air with a single click. The app is pushed to your phone and automatically installed immediately.
Better still, Android marketplace is no longer limited to apps – you can download music in exactly the same way as well. Find the tune you want in your desktop browser and push it to your phone over the air with just a single click.
Dozens of other Features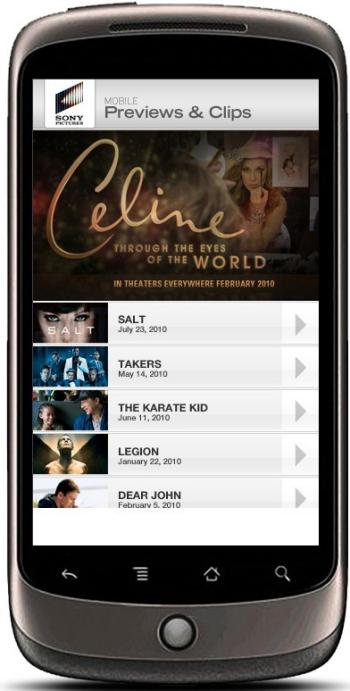 Full support for Flash 10.1. Not Flash Lite, but the full Adobe Flash experience that Apple's so at odds with
App storage on an SD card lets you finally install your apps on an external SD card, which is typically hundreds of times larger than your phone's internal storage. Result? You can install many more applications, and your phone won't slow down when you install hundreds of apps
Improved voice recognition
PIN codes now accepted to lock the device as well as the existing pattern lock
New car dock feature rearranges the interface to make it easier to use while driving (the music control and lighting features that is – not necessarily the browser or video player!)
Dedicated shortcuts for the phone, apps Launcher and browser now on all 5 Home Screens
LED flash enabled for the Camcorder, letting you shoot videos in low light
New media framework called Stagefright supports HTTP streaming and local file playback
Enhanced support for OpenGL ES 2.0 for improved graphics capabilities
New ability to update all installed apps at once, or have them update automatically
New range of rich ad formats available to all app developers and advertisers. Examples include slide out videos and maps, plus the ability for the user to click to call a particular advertiser.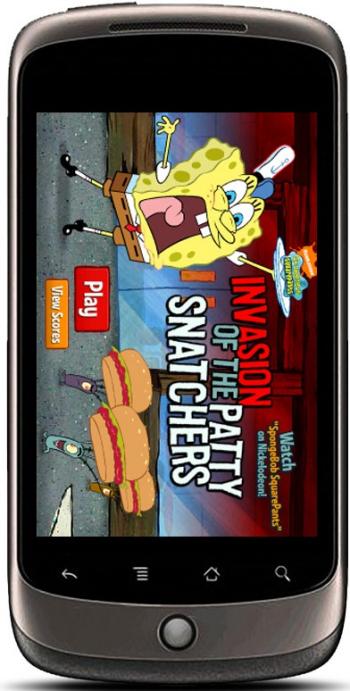 This last feature isn't as horrific as it sounds. Google gave a demo of a user using an app to search for theatres. An app appeared above for excellent Sushi nearby. Clicking on the app reveals a map giving directions to the restaurant plsu a big button giving you the ability to call the restaurant (which of course is just minutes from the theatre you're looking at) – all within the ad.
Android 2.2 Release Date
Who will get Android 2.2? Well, if you've got a phone made by HTC that was first released in 2010, it will get Android 2.2 at some point. This includes Google's Nexus One, the HTC Desire, Droid Incredible, Legend and Evo 4G. Other Android phones released in late 2009 or throughout 2010 should also be capable of supporting FroYo, and thus shuld get it at some point (Nexus One owners are already getting their update now).
Videos of FroYo in action
Here's Google's ad for FroYo:
And here's the much longer presentation of FroYo given last week at Google I/O Developer's Conference. Be warned, it's over 45 minutes long, but well worth watching!
Why Android is the mobile platform of the future
Android 2.2 features a huge raft of improvements that collectively add up to the perfect smartphone. And I do mean perfect. Full Adobe Flash is a great addition, but it's not what makes Android 2.2 so perfect.
It's the combination of its features, from its cloud-to-device messaging to the new mobile hotspot feature, its user interface tweaks to its new Enterprise features, all of which make Android not only the mobile platform of the hour, but the mobile phone for the future.
Don't believe me? Check out these Android facts:
60 different Android phones now on the market
21 manufacturers in 48 countries with over 59 carriers have adopted Android
Google are now activating 100,000 Android phones every day
There are now over 50,000 Android apps and 180,000 Android developers
Android phones outsold iPhones in the US last quarter for the first time ever
Second in smartphone sales in the US (RIM are first)
1 billion miles navigated by users in the turn by turn feature of Android's navigation app
Seven releases of Android in 18 months
Users install on average more than 40 apps on their Android device
These numbes speak for themselves. In just 18 months, Android is the number 2 smartphone platform in the US. Give it another 18 months, and my bet is it'll be number one. Nokia's faltering with Symbian at the moment (the current global number 1), and with its new Enterprise features, it won't be long before Android overtakes Blackberry.
And if you still don't believe me, wait until you see what's coming with Gingerbread – the next version of Android after FroYo.
Funny enough, I've got a post about that as well!
[Source: Engadget, Google, Android, Android Developers Blog, Gizmodo]