At last, I've found my perfect smartphone! Regular readers will know I'm hooked on Android, and with the release of the latest version FroYo, I'm even more hooked! My little T-Mobile G1 is now looking decidedly old (and large, too!), and I've been itching to get a new phone since the start of the year.
The problem? I'm hooked on QWERTY keyboards. I just love the speed with which you can use your phone when it's got a full physical QWERTY.
Unfortunately, 2010 hasn't been the year of QWERTY phones – at least not Android ones – so I've had to sit back and wait as some seriously tasty Android phones have been released, all without keyboard.
Now, though, all that looks set to change – behold the HTC Vision!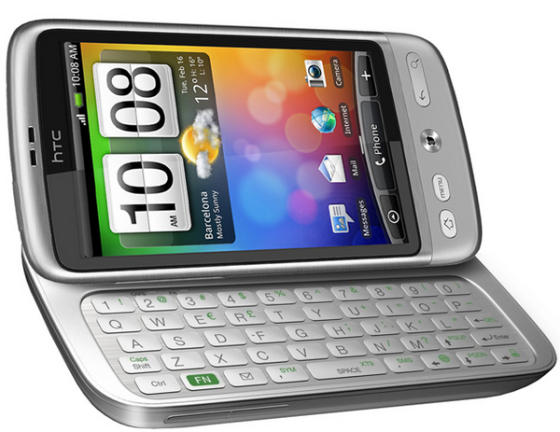 Now I must stress that this picture is obviously just a rendering, and is clearly an HTC Desire with a QWERTY keyboard grafted onto it. However, the name Vision has been dug up from HTC's own device profile, and is apparently an Android phone with a 480×800 screen (same size as the Desire's) and a full QWERTY keyboard.
So this rendering is pretty much what an HTC Vision should look like – and what might just be my next phone (assuming it's got at least the same specs as the Desire). That is unless Sony Ericsson release a QWERTY-equipped X10!
[Source: GSMArena]