HTC has launched the HTC Evo 3D, the company's first 3D smartphone with a feature-set that literally makes the eyes water. All the features that were expected are there, but what stunning features they are! Dual-core 1.2GHz processor, HDMI, DLNA, 1080p video recording, 3D video playback both on the phone's screen and a 3DTV, and even the ability to take 3D photos and record 3D video.
The Evo 3D is a tour de force, and has set new heights in smartphone features.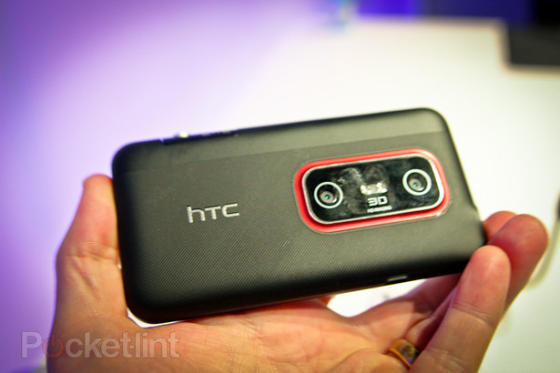 Less really is more with 3D
HTC has thankfully done something more with the Evo 3D by doing less. It's left its glorious Sense user interface alone, leaving it completely 2D and not bothering to add any extra 3D enhancements to it, unlike LG with its Optimus 3D.
This is good news because the Sense User Interface is still the best Android interface of the lot, and 3D on a user interface would simply be a distraction. Like animated text, it's not needed, it gets in the way, it's annoying, and it's only there to show people that it can be done.
With the Evo 3D, you don't need to worry about it. 3D is reserved for photos and videos, as it should be. You can see the 3D pics and videos on the screen of the Evo 3D, or plug it into a 3DTV and watch your 3D pics and vids on the big screen. You can even stream your pics and vids wirelessly to your 3DTV if you want, using WiFi and the Evo 3D's built-in DLNA.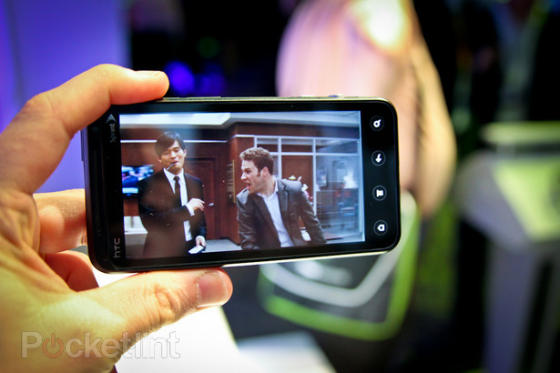 Is there a point to 3D on the Evo 3D?
So if 3D is reserved purely for pics and vids, is there any point to adding the technology to the phone? Initially I was skeptical, but now I've come round the idea a bit more. The reason is the ability to take 3D photos and videos. I would never buy a dedicated 3D camera, at least not yet. The technology is still in its infancy, taking good 3D pics is very different from taking good 2D pics, and 3DTV technology is still not up to letting the whole family watching a 3D movie in comfort.
In short, the technology simply isn't mature enough yet to warrant the extra outlay.
But having 3D on your phone is a very different matter. Generally, if you're really into taking good pics, you don't use your phone's camera anyway. So you'll stil have your Digital SLR for proper pics, but you're free to experiment with 3D on your phone without having to pay a fortune for the dedicated 3D camera you'd ordinarily need.
So the Evo 3D – and the LG Optimus 3D for that matter – really can hasten the adoption of 3D by letting us all experiment with what works with 3D withotu having to spend a fortune.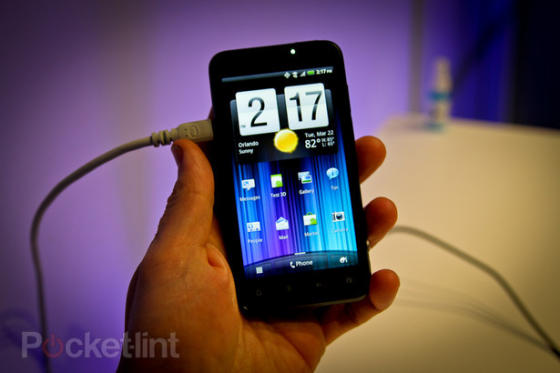 Is the Evo 3D coming to the UK?
On first looks, the Evo 3D looks like a very worthy successor to the HTC Desire HD. Its features, its performance, its huge battery and stunning screen, all make it a superb phone that's better in every way to the Desire HD.
All of which naturally makes me want one, but at the moment, it's US only, available on Sprint. Which is annoying! But fortunately, HTC likes to share its technology around the world, and so it shouldn't be too long before it reaches the UK (although it probably won't have the Evo name).
My guess is the UK version will come along sometime around September or October, but I'll keep you updated.
[Source: Pocket Lint]