Leaked pictures of the Sony Ericsson Xperia Duo have surfaced, showing a brand new Android phone that's set to succeed the Xperia X10 Mini Pro. As you can see from the pics, the Xperia Duo (currently codenamed Mango) looks very similar to the X10 Mini Pro, keeping the same slide-out QWERTY keyboard and 3.2″ screen.
Sony Ericsson has beefed up the Xperia Duo with a few extra features, though, which should make the new phone a cracking little handset, even if it's not going to challenge the latest flagship phones.

Sony Ericsson Xperia Duo features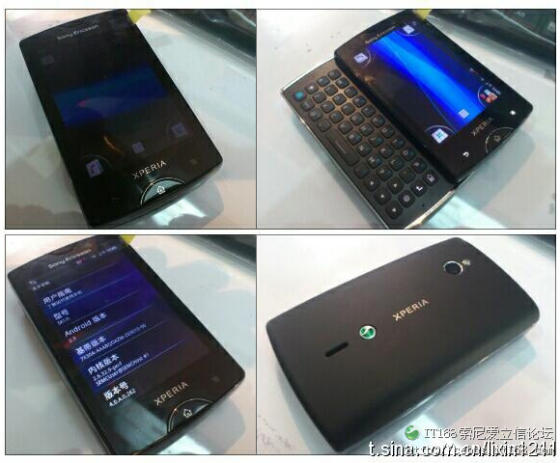 The new Xperia Duo is set to come with the following:
1GHz Snapdragon processor
5 megapixel rear-facing camera
720p HD video recording
1.3 megapixel front-facing camera
384MB RAM
Android Gingerbread 2.3
Its user interface includes a few new tweaks as well, which should make the whole phone that much easier to use. And despite the fact that it's not a dual-core speed demon, the Xperia Duo is no slouch, and has been clocked as faster than a Froyo-running Nexus One (helped by extra speed of Gingerbread, the smaller screen and the next-gen processor).
All in all, the Xperia Duo is shaping up to be a cracking little phone that should fly off the shelves.
[Source: GSMArena]