Dell has shown off a bevy of new Dell Streak tablets at CES 2011, all with larger screen sizes than the original 5″ Dell Streak that was launched to wide acclaim last year. The new Dell Streak 7 and Dell Streak 10 are both Android-based tablets, but with 7″ and 10″ screens respectively, and a much beefed-up processor in the form of the dual-core NVIDIA Tegra 2, with each core running at 1GHz.
In other words, the same as the Motorola Xoom and every other tablet that's about to be released this year!
But don't worry, I'm not about to get all cyncial – these Dells do actually look rather exciting!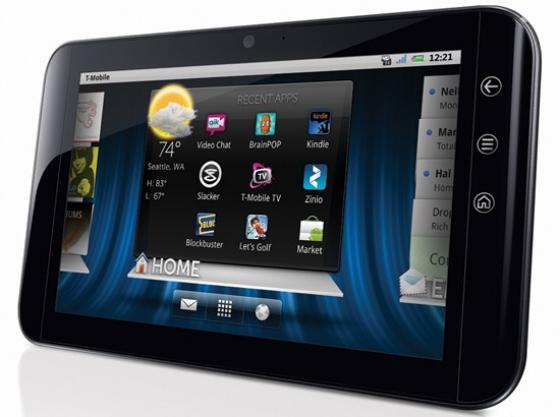 Dell Streak 7 and Dell Streak 10 overview
We're about to be deluged with all manner of tablets from nearly every electronics manufacturer, and the Android ones will very quickly start to appear very similar. They'll all be running Android Honeycomb (when it launches), most will feature the same dual-core Tegra2 chip,
So how is the Dell Streak any different?
Well in addition to the usuall bells and whistles, both the Streak 7 and 10 will support T-Mobile's 4G network in the US for lightning fast download speeds (T-mobile are claiming their network is capable of 42Mbps!). There's also built-in VPN for software for connecting securely to your company's network, video chat via the Streak's 1.3 megapixel front-facing camera (there's also a rear-facing 5 megapixel camera), and Dell's own Stage User itnerface, which is designed to make the whole user experience super-easy (at elast until Android Honeycomb comes along!).
The Streaks are being pitched as business tablets, as you'd expect from Dell. Whether their extra bells and whistles will be enough to tempt business people away from the likes of the much-anticipated Motorola Xoom will, no doubt, depend on the prices the respective tablets are offered at, but there's nothing like choice, and with the Dell Streaks, you certainly have a promising new alternative to consider.
[Source: GSMArena]