The LG BL40 Chocolate phone in this review could one day save your life (assuming being bored to death can genuinely happen!)
Remember the last time you were in a hotel room with absolutely nothing to do? Crap TV in a foreign language, or films so expensive they cost more than the price of the room. Or what about the time you were on a train that slowed to a crawl…for seemingly hours on end?
We've all been in situations where we've cried out for something interesting to do.
Sometimes you need something to keep you entertained – a comedy, a film, even all 24 episodes of 24, anything to ease your stressed out, overloaded, or just plain bored brain!
LG must have thought that too, as they've just released the LG BL40 Cinematic phone – and blimey does it blow away the boredom blues!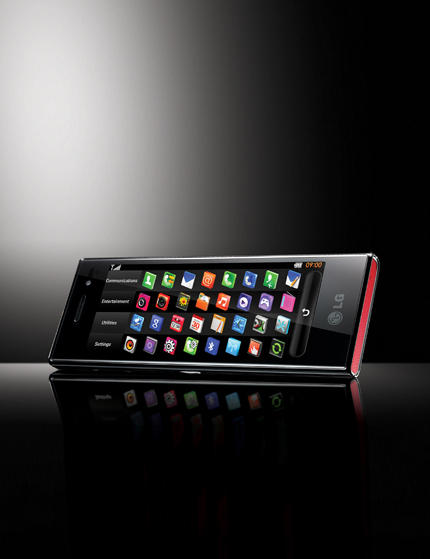 I once spent ten days in Finland with nothing to watch but Finnish TV where the only words in English that I heard were the Verve's Bittersweet Symphony. The only entertainment from the TV was unintelligible, while the only entertainment from the hotel was inedible pizza!
Worse, I've also spent $8 in a hotel in San Francisco just to watch a 45 minute episode of Mythbusters because it was the only thing on TV I could afford – and I'd already seen it twice!
If I'd have had the LG BL40 with me, none of this would have been a problem. LG's new feature phone has been designed to provide best in class entertainment wherever you are – and it really delivers the goods.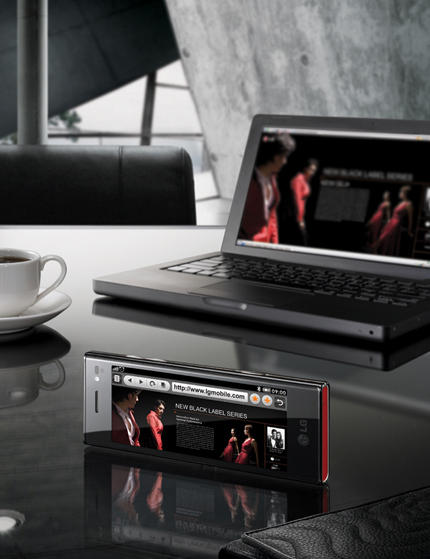 Here are just some of the things it can do for you:
Watch films in cinematic quality – wherever you are
See the films you want to watch. Your own films, whether downloaded or from DVD
Watch the TV you want on your hotel TV – for free
Watch every episode of the Apprentice on the train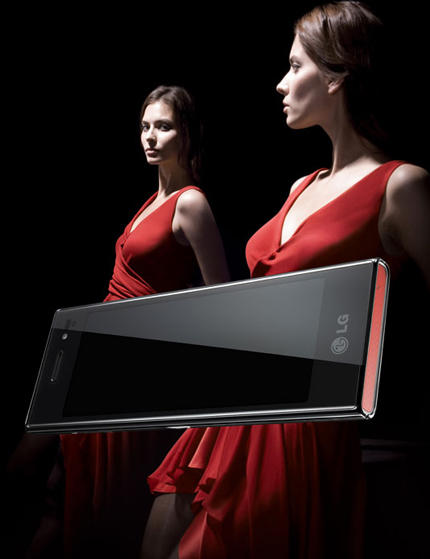 Not bad so far. But there's more – much more!
Pump your tunes through your stereo without wires or expensive docks
Shoot your mate's stag do adventures in DVD quality, then upload them to YouTube in seconds
Out-iPhone your mates with a huge 4″ multi-touch screen with 3D interface
Never lose your holiday pics – the LG BL40 records when and where they were taken, so you can upload them to Flickr and find them again by date or location
Of course, other phones offer similar features, so why should you go for the BL40?
Why the LG BL40 is so good
Watch films how they were meant to be seen
When you play your film, you'll see it in stunning proportions on the BL40's huge 4″ 20:9 widescreen display. You'll see crystal clear colours, ultra-smooth motion and no black bars either side of the picture – exactly as the Director intended it.
The phone is fast so the film is smooth, while the size of the screen means you won't even notice you're watching your film on a phone – so no squinting, and with the BL40's cinematic dimensions you'll be absorbed in the Director's world.
Watch what you want to watch on your hotel's TV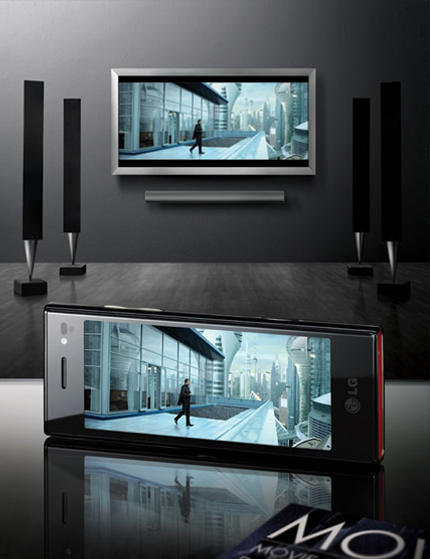 If you just want to veg in your hotel room, then fine – plug the BL40 into the room's TV and watch the film or TV programme you want to watch wherever you are – for free! Using the phone's TV-Out socket, you can see anything you have stored on the phone on any TV around the world, usually in better quality.
Can you really watch anything? Certainly can -the LG BL40 supports DivX and Xvid (amongst others), which are the video formats used to record films and TV series onto DVD.
So download your film (legally!) or rip your DVD onto your PC, copy it onto an SD card and take it with you.
Imagine: any film, TV series or DVD to watch wherever you want, whenever you want.
Listen to your tunes your way
It's not just films that the BL40 excels in. It's also pretty nifty in the music department. You can listen to your tunes with any headphone, thanks to the standard 3.5mm headphone jack, while the built-in FM transmitter will stream your tunes wirelessly to any radio in your house or car.
The sound quality is really good, too, thanks to its use of Dolby Mobile. No tinny bass or annoying hiss with the BL40 – hook it up to some decent headphones or a decent HiFi and you'll love the way it sounds.
Take perfect pictures and make your friends look lovely
The LG BL40's camera is also something else – it actually helps you take the perfect shot:
The BL40 can identify faces, ensuring they're always in focus
It can detect when your friend's smiling, refusing to take the photo until she stops gurning
It'll even recognize when she's blinked, and take the shot microseconds after she's opened her eyes again
If she's still looking ugly, its Beauty and Art shots will put a soft focus on her, making her look much better than real life (but dont tell her that!)
You can take drunken shots with the BL40, as its image stabilization feature compensates for your unsteady hands
No need to tag a photo with random tags such as "holiday in Benidorm" – it knows where a photo was taken thanks to its built-in GPS, and tags the pic with the time and location – automatically.
In short, you don't need to do a thing – just press the button, and the LG BL40 will get the best picture it can for you, no matter how bad your hands are shaking, or how ugly your friend is!
Surely it can't be the perfect phone
Of course, the LG BL40 isn't perfect. It doesn't have many faults, but the main ones seem to be size and user interface.
Is that an LG in your pocket?
Now you might be thinking that the LG BL40, with its 4″ screen, is a huge phone – far too big to carry in your pockets. But its size is deceptive. At 128mm x 51mm x 10.9mm, it's very similar to the iPhone (115mm x 61mm x 11.6mm).
I've used large phones for some years now (from a huge Nokia E90 to my current T-Mobile G1), and the size has never been a problem. They're designed to fit into your pocket as comfortably as in your hand, so if you think the iPhone's size is fine, you won't have a problem with the LG BL40.
How do I use it?
The BL40 has LG's new 3D S-Class user interface, which has been designed especially for touchscreens. Unfortunately, with so many features, it can be easy to get lost and forget how to access a particular function.
It's not that difficult, though, and whizzing through a hefty interface when you've mastered it always adds to the cool factor of any piece of tech. Besides, since when was having too many features a problem?!
Even more features
I could go on about the great features of the LG BL40, but I'd be here all day. For example, I haven't mentioned:
the BL40's unique dual screen effect
its multi-touch capacitive touchscreen for super-responsive intuitive use
its great and super-fast Web browsing abilities
its quad-band GSM, HSDPA, WiFi, Bluetooth and USB connectivity options
its accelerometer, proximity detector and aGPS unit that lets it know where it is, which way it's going, and how fast it's moving.
1GB of on-board memory, expandable to 32GB via microSD card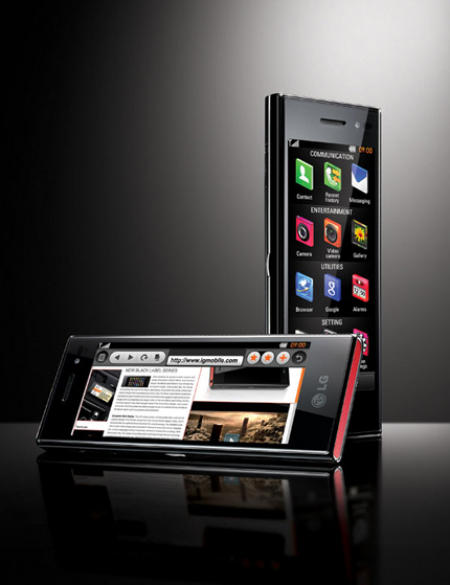 Phew!
And that's not all:
multi-touch Web browser that you can zoom in and out just by pinching the screen
cracking animated effects as you swipe through the different screens
cover-flow like display of your tunes
sophisticated video editing within the phone itself
dual screen effect lets you use apps just like you do on the desktop
one touch copy and paste
I could keep going, but I'd be here forever! Best thing to do is to check it out yourself with some video reviews.
LG BL40 Video Reviews
With a screen this gorgeous, you need to see it for yourself. Check it out in these BL40 video reviews.
What other people are saying about the LG BL40
CNet are big fans of the BL40:
"The LG Chocolate BL40 is unlike any other touchscreen phone we've come across. Its stunning, ultra-wide display has a true cinematic 21:9 aspect ratio and gives the handset a very distinct tall-and-thin profile."
GSMArena are also pretty pleased with LG's new gadget:
"The BL40 New Chocolate has a gorgeous display and its user interface is among the best in the "touch feature phone" class. With a more polished and more customizable UI, a nice music player and excellent video playback support, the LG BL40 New Chocolate is much closer to what the LG Arena should have been in the first place…[we] love to see technology evolve and lately LG have been giving us quite a few reasons to celebrate."
Finally, PhoneArena give the BL40 a thorough going over, and come out raving about it:
LG definitely managed to attract attention with the LG New Chocolate BL40. This is the first handset that comes equipped with a touch sensitive display with widescreen 21:9 aspect ratio. With its stylish, offbeat design and proper functionality up to today's standards, the New Chocolate BL40 has what it takes to become the new fashion icon and even overshadow the PRADA.
Summary -The phone to finally end boredom
LG have really pulled something out of the bag with the BL40. It's a phone unlike any other on the market, with great looks, superb features, and a real shot at being the best multimedia phone on the market today.
If you travel a lot, get bored easily, need to entertain the kids on a long journey or just want to be entertained, then order the LG BL40 – it'll be your very own sanity saviour!
Update – Mobiles.co.uk are currently doing some cracking Web-only deals: but they don't last long!
Amazon also do some great deals on microSD cards
that work with the LG BL40.