Christmas wouldn't be Christmas without gifts, so what better way to indulge than to buy a mobile phone and get a great free gift with it! Imagine the pleasure of Christmas day being doubled with a brand new mobile phone to unwrap, plus a cracking new gift as well. Everything from a PS3, an XBox 360 with Kinect, and even 40″ HDTVs, is being given away with some stellar mobile phone deals this year.
However – you don't want to be saddled with a rubbish mobile just because you really really want the free gift that comes with it. So to help you out, I've compiled a list of some of the best free gifts on offer this year. I've included links to all of the deals for each free gift so you can choose the phone that's best for you, and I've also suggested the Best Deal as well, based on the phones that are available. (As you'd expect, they're affiliate links, but I stand by the deals, and this site isn't cheap to run! Besides, I could do with some Christmas cheer myself ;)
Keep checking back on this page, as I'll be updating it over the Christmas period. To be fully updated, follow me on Twitter, or sign up for the free MobileMentalism newsletter (see sign up form below this post).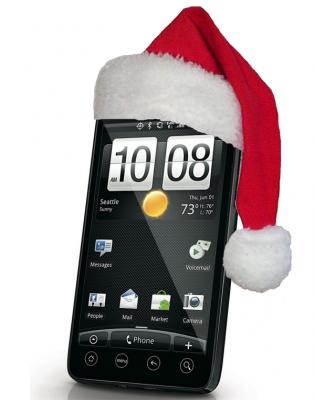 Free HDTV and XBox 360 deals
Free XBox 360s are all very well, but you need a TV to use with them. How does a free 22″ Toshiba HDTV sound then? That's right, buy any of these phones, and get a free XBox 360 with Project Gotham Racing and a free 22″ Toshiba HDTV thrown in!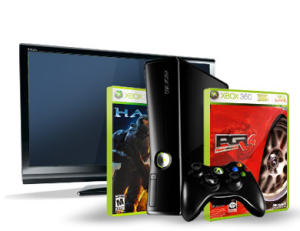 Better still, the range of phones is excellent – none of the ropey older phones you usually get with deals like this.
Free XBox 360, 3 games and the new Kinect
You've seen the adverts and read the hype – now try it out for yourself. The Xbox 360's new Kinect lets you control your games with your body. No controller is needed at all, as the Kinect senses your movements letting you control the game just with a simple flourish!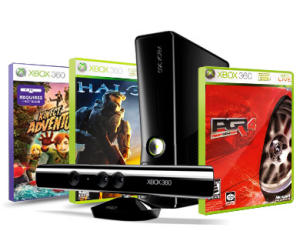 Imagine waking up on Christmas morning with an XBox 360 with Kinect and three games, and any one of these phones, all ready to be excitedly unwrapped!
Now that's what I call a great Christmas!
Free HDTV and PS3 deals
Free PS3s have been bundled in with phone deals for some time. Now, though, the game has been upped with a free PS3 and a free 22″ Toshiba HDTV, which both normally retail for £549.99.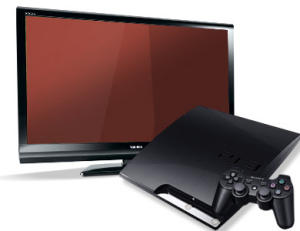 Buy yourself one of these phones, though, and you get the PS3 and the HDTV thrown in for free!
Free Nintendo Wii and Toshiba HDTV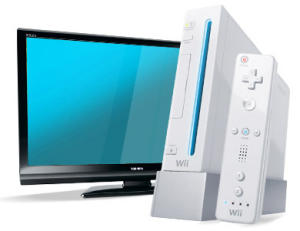 Moving onto the Wii, you can get one of Nintendo's consoles for free, plus a Toshiba 22″ HDTV, and get one of these phones thrown into the deal.
Free Samsung Galaxy Tab
Yes, that's right – not only can you get the Samsung Galaxy Tab for free (and it's worth £529.99), you can also get it with any of these phones thrown in on top.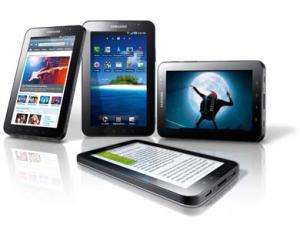 The Galaxy Tab is right at the cutting edge of tech at the moment, and is guaranteed to make your mates jealous. It's also the perfect way to keep yourself occupied over Christmas as the kids bicker and the adults snooze (and all the shops are closed!)
The Microsoft Deal: Free XBox 360 and HTC 7 Trophy
For Microsoft lovers, this is a great deal. Get a free XBox 360 bundled with an HTC 7 Trophy, the latest Windows Phone 7 smartphone.
The Budget Deal
If you want a free gift, but don't want to pay a high monthly contract bill, then check out this deal. It's the HTC Wildfire with either a free XBox 360 or Nintendo DSi, and all for just £25 a month. Now that really is a bargain!
Caution – these deals won't last forever!
As ever with deals like this, they won't last forever. They're currently on offer as this is the peak selling period for the mobile phone stores, so if you want to take advantage of them, do it now rather than later!
And don't forget, I'll keep this page updated over Christmas, so if you don't see what you're looking for, follow me on Twitter and I'll keep you up to date regular status updates of any new deals that are announced.