One of the hottest presents you can buy this year is the amazing XBox Kinect controller for the XBox 360. The Kinect goes one step beyond the Nintendo Wii by using just your body to control the game. The result is like nothing you've ever played before – games that are so intuitive and involving, it's feels like you've just jumped into them. Gameplay that's so natural, the whole family will be jumping up to have a go.
Microsoft are selling this controller at such a rate, they're struggling to keep up with demand. But there's one way you can get ahead of the queue – how you can get your own XBox 360 plus XBox Kinect controller, all for free, and get a tasty new mobile phone thrown in for good measure.
You can get all this, of course, with one of the many Free Gift deals being offered by the mobile phone companies this Christmas as they fall over themeselves to get your custom over their competitors.
This means there are bargains galore to be had – but only if you do your homework, as some of the phones on offer are fantastic, while some are merely OK and not really worth it.
To save you time, we've done your homework for you. We've put together this list of the best phones that come with a free XBox 360 and Kinect so you don't need to go trawling the different Web sites yourself.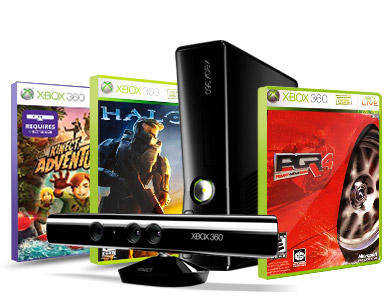 Close your eyes and picture this scene…
Just imagine waking up on Christmas day and watching as your kids open up present number 1: a brand new mobile phone; present number 2: an XBox 360; and then present number 3: the brand new Kinect controller that their mates have been talking about for months.
You'll be the parent of the year in their eyes, and it won't have cost you a penny (apart from the monthly tariff, of course!)


But what if you don't have kids? Even better – you'll be able to open all those pressies yourself! Just make sure you invite some firends over as not onyl the Kinect and XBox 360 a killer multiplayer gaming system, it's something that needs to be shown off to as many people as possible!
Right, bring on the deals!
The world's best cameraphone, an Xbox 360 and the Xbox Kinect – all free!
Nokia N8
The Nokia N8 may not be the best smartphone of 2010, but it's the best camera phone of all time by far. And now you can buy it for free and get a free XBox 360 and Kinect motion controller thrown in as well.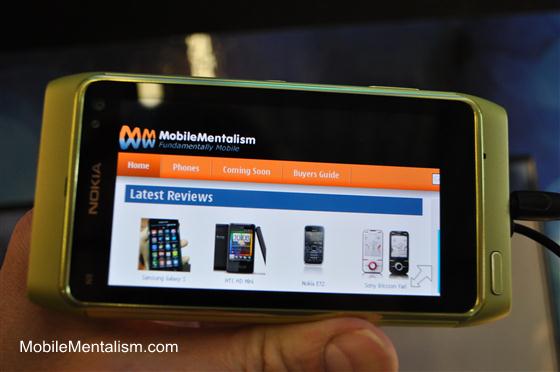 The world's best camera phone, the latest XBox 360 plus the new Kinect Motion Controller that everyone wants, all free and under your Christmas tree ready for Christmas morning – what else could you wish for?!
Check out the Nokia N8, XBox 360 and XBox Kinect deals >>
Business Phones the XBox Kinect for business and pleasure
Nokia E5-00
The Nokia E5-00 is a great new business phone from Nokia, whose E-series of business phones has been a best selling competitor to Blackberry for many years now. The E5-00 features a full physical QWERTY keyboard, a 5 megapixel camera, gives you real time updates on 25 of your best friends whenever they text, email, tweet or update their Facebook status, and even comes with GPS and Nokia's Ovi Maps.
But best of all, you can get this great little business phone with a free XBox 360 and XBox Kinect for just £35 a month.
Check out the Nokia E5 plus XBox 360 and XBox Kinect deals >>
(click on "Select Offer" and choose XBox 360 4GB and Kinect" to see the Kinect deals)
Blackberry Pearl
If you're more of a Blackberry person, then this deal is for you. You get the same XBox 360 and XBox Kinect, plus a free Blackberry Pearl, which is one of the most successful business phones of all time.
Where the deal really comes into its own, though, is the monthly price, which is crazily low. So if you want the absolute best present for your kids (or even yourself!) this year, along with the super-selling Blackberry Pearl, this is the perfect deal for you this Christmas.
Check out the Blackberry Pearl plus XBox 360 and XBox Kinect deals >>
Super-low monthly deals, yet still a great phone
Nokia C3, XBox 360 and XBox Kinect
This is quite possibly the deal of the year. As well as the XBox 360 and XBox Kinect, you also get a Nokia C3, which a basic business-oriented phone that actually performs rather well. The total cost is what really sets this deal apart, though – the phone, XBox 360 and XBox Kinect are all free, and you pay only £25 a month for the deal.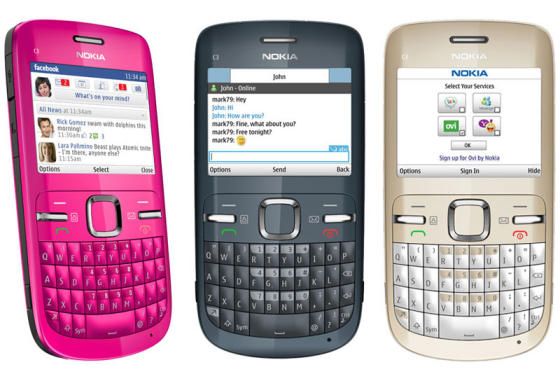 That's less than the cost of a new HTC Desire HD, yet you get the XBox and Kinect thrown in as well.
Check out the Nokia C3 plus XBox 360 and XBox Kinect deals >>
Sony Ericsson Spiro, XBox 360 and XBox Kinect
If you want a free XBox 360 plus XBox Kinect, and you also want a great phone but don't want to pay the earth in monthly fees, then this is the deal for. The Sony Ericsson Spiro is a great little Walkman phone with a 2 megapixel camera and a Facebook app. It's a great little music phone, and you can buy it now, for free, and get a free XBox 360 and XBox Kinect for just £20 a month.
I thought the Nokia C3 deal was good, but this must be the best deal this Christmas!
Check out the Sony Ericsson Spiro plus XBox 360 and XBox Kinect deals >>
A cracking Android superphone
HTC Desire, XBox 360 and XBox Kinect
The HTC Desire only came out earlier this year, and is still a cracking, first-rate Android smartphone. With its 1GHz CPU, it already runs FroYo (Android 2.2) and should be upgraded automatically to Gingerbread (Android 2.3) in March next year. Yet despite all this wizardry, you can now get it for free with a free XBox 360 and XBox Kinect for just £45 a month – that's what the phone cost on its own when it first came out less than a year ago!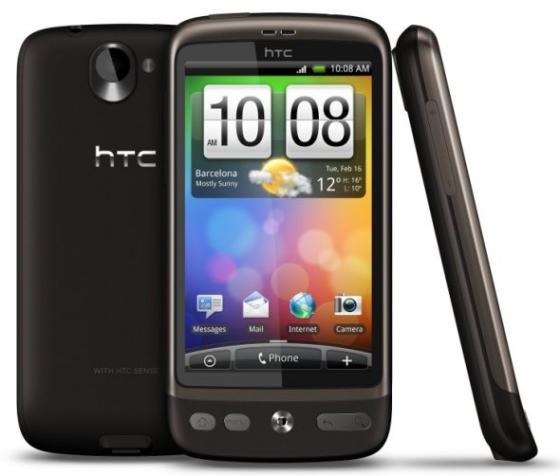 So if you're looking for a great phone and a superb free gift, this is a hard deal to beat.
Check out the HTC Desire plus XBox 360 and Kinect deals >>
Even more XBox 360 + Kinect deals…
If none of these deals suit you, but you really want an XBox 360 and XBox Kinect, check out all the Kinect deals from these online stores: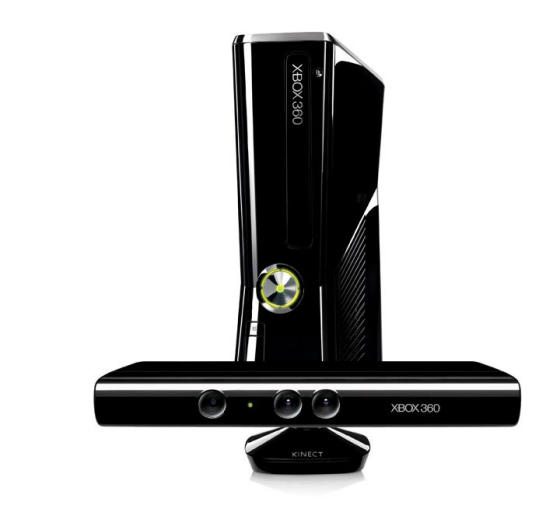 That's pretty much all the XBox 360 + Kinect deals on sale now. Don't hang around, though, the phone companies have limited stocks, so make sure you get your order in soon if you want that vision of the XBox 360, Kinect and a shiny new phone all sitting under your tree on Christmas morning, to come true!