LG have released some more details of the LG Optimus Black, their new super-thin Android phone with the crystal clear display. As you'd expect, the quality of the screen is the selling point for this new phone, as it's meant to be even better than Samsung's new Super AMOLED Plus display technology.
LG have called their new screen tech NOVA display, and it's apparently capable of producing crystal clear white screens (700 nits of brightness, no less!) that use 50% less power than conventional LCD or Super AMOLED, which should mean healthy battery life.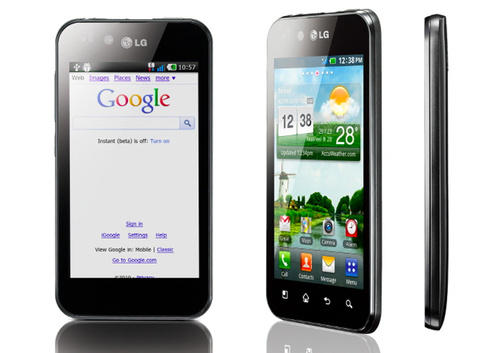 Even more details of the LG Optimsu Black!
Despite the reduced drain on the batter, LG have placed a 1500mAh batter into the Optimus Black, which is bigger than the Desire HD's 1200mAh.
The Optimus Black is also super-thin (thin seems to be in again as a trend this year), with a 9.2mm profile that tapers down to just 6mm. This is extremely impressive, especially when you consider LG have somehow managed to squash a 5 megapixel camera into the back and a 2 megapixel front-facing camera into the device!
LG have also equipped the Optimus Black with a new Optimus UI. No news on what this looks like, yet, but we should find out tomorrow when LG officially launch the Optimus Black and actually show the phone in action. As well as the Optimus UI, the Optimus Black also uses a new Gesture UI, which lets you access many of the phone's functions, such as its camera, just by shaking it, or moving it in certain ways according ot eh applicati being used (apparently it's all very intuitive).
Initially starting out with Android 2.2, the LG Optimus Black will be upgraded to Android 2.3 (Gingerbread) later in the year.
The LG Optimus Black release date is set for the first half of 2011.