Behold the Sony Ericsson Xperia Arc, the company's latest flagship smartphone! Although not officially announced by sony Ericsson, yet, the Xperia Arc shown here is definintely the same phone that features on Sony Ericsson's promotional posters that are all over CES at the moment.
Instead of waiting for Sony Ericsson to officially announce it, Russian site Gagadet somehow got hold of the promotional material for the Arc have written liberally about it. So it makes sense for us to do the same as well!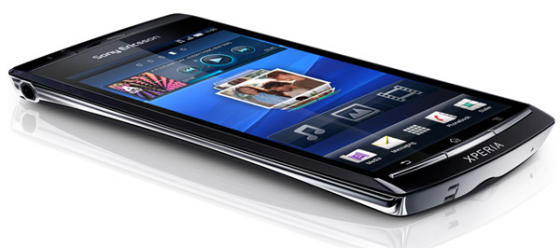 Sony Ericsson Xperia Arc overview
The Xperia Arc is being pitched as an entertainment phone, and its list of features should make sure it's more than capable of anything multimedia-like you care to throw at it. There a 1GHz processor, a 4.2″ screen and a 16GB microSD card, plus DLNA support and an HDMI out, for interacting with and connecting to an HDTV.
More impressively, though, the Xperia Arc seems to have perfectly captured the current trend for super-slim smartphones with beautiful screens, and shows that Sony can match the likes of Samsung and LG tech for tech.
So whereas Samsung has its Super AMOLED Plus screen technology and LG has its new Nova display, the Sony Ericsson Xperia Arc uses Sony's new BRAVIA mobile tech – the same technology that does such an excellent job of upscaling standard definition pictures onto the company's superb HDTVs (and as the proud owner of such a TV, I can confirm that the upscaling really is superb!)
What this means for a mobile device is that everything you see on the phone will come with enhanced clarity and brightness, which obviously will prticularly pronounced when watching videos. If you're not convinced, check out the video below.
Sounds to me like a shoot-out is called for between Samsung, LG and Sony Ericsson as to whose screen technology is the best! Either way, the fact that all three manufacturers have different technologies that do the same thing – makes the screen a lot brighter and clearer – bodes well for the phones of 2011, not to mention future phones!
The Xperia Arc isn't finished there, though!
Xperia Arc camera features
In addition to all this screen goodness, the Xperia Arc also features Sony's brand new back-illuminated Exmor R camera sensor in its 8 megapixel camera, which means superb quality pics even in low light conditions. Throw in Android version 2.3 (Gingerbread), a multitouch screen, and possibly 1080p video capture and playback (which the Exmor R chip allows for), and you've potentially got a super new smartphone on your hands!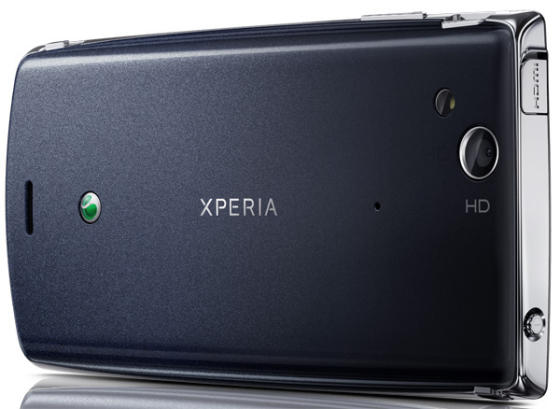 Finally, the name – apparently it refers to the arc of the phone's side profile, which has been designed to be as slim as possible – just 8.7mm at its thinnest, which could just make it the thinnest phone on the market.
Promotional video of the Sony Ericsson Xperia Arc
Finally, we have the promotional video, whcih really does lend an air of credibility to all these claims (as indeed do the pictures, which are clearly from Sony Ericsson's marketing department).
All we have, at the moment, though, are rumuors. Fairly substantial rumours, it has to be said, but I for one can't wait to see this phone in the flesh. Sony Ericsson should be revealing all very soon with their own official press conference, so stay tuned for what be one of the most desirable phones of 2011.
[Source: Gagadget (Translation)]