Not content with letting Samsung grab all the glory, LG has also been showing off its new smartphones ahead of its official press event tomorrow morning. The company has released a press release officially launching the new devices, and has also released a few official pictures of its new Optimus range of Android phones.
Now we've known about much of this range before, with the Optimus 2X and Optimus Black being officialy launched at CES last month, but we've been waiting for is the new Optimus 3D, the world's first 3D smarpthone.
Well, the good news is, it's here in this line-up and will officially be on display at MWC 2011 once the doors open. At last we'll be able to see what LG's glassesless 3D technology looks like in the flesh.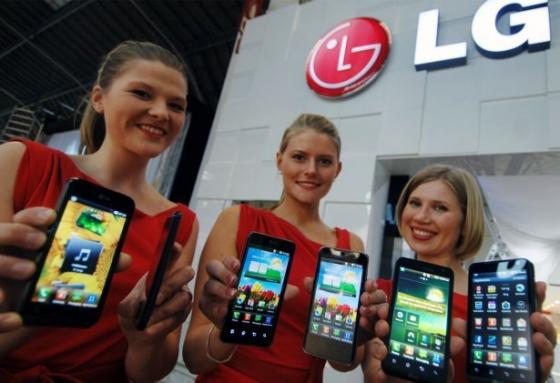 LG's new Optimus range
The bad news is that we can't see the actual phone now – we'll have to make do with these official shots, which don't exactly do the 3D display justice!
In other news, LG has also revealed that unlike the LG Optimus 2X, the LG Optimus 3D won't be sporting a dual-core Tegra2 chip, but wil be powered instead by a 1GHz dual-core OMAP4 chip from TI. You may not have heard of this chip, but rest assured it's a ferocious performer, more than capable of powering the Optimus 3D's 3D display.
The Optimus 3D will also come with a 4.3″ screen, HDMI out and DLNA-support for meida streaming to TVs, and a 3D camera lens for taking photos in 3D.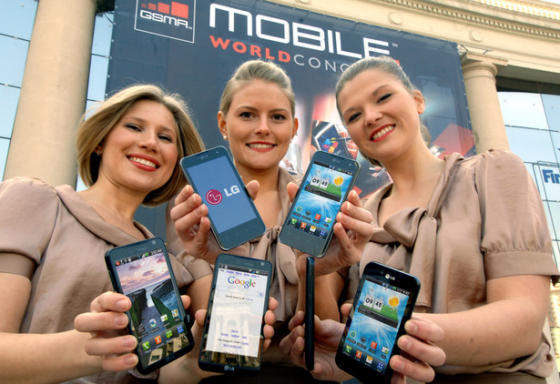 More news on LG's tablets
LG also announced more details on their tablets. The LG Optimus Pad has been endowed with many of the same features as the Optimus 2X (i.e. dual-core Tegra2 chip), but will also come with a 3D screen and 3D camera. It will have an 8.9″ screen and full HD 1080p video playback.
The LG T-Mobile G-Slate, meanwhile, is identical in every way to the Optimus Pad, but will be available exclusively on T-Mobile (though with every other network able to offer the Optimus Pad, i'm not sure how much that exclusivity is actually worth!)
Both tablets will feature Android Honeycomb, and so again, should put up a good fight compared Motorola Xoom and Samsung Galaxy Tab II.
[Source: Pocket Lint]