OK, enough of the teasing! We've seen enough from CES so far that we really want to see these new phones in action – particularly the new LG Optimus 2X, which, with its dual-core NVIDIA Tegra2 chip powering things underneath, is arguably the most anticipated – and certainly the most powerful – smartphone being announced this week.
Well guess what – we've managed to do just that, thanks to the folks at IntoMobile who live blogged NVIDIA's press conference today and got an exclusive hands-on look at the LG Optimus 2x – and very nicely videoed it in action!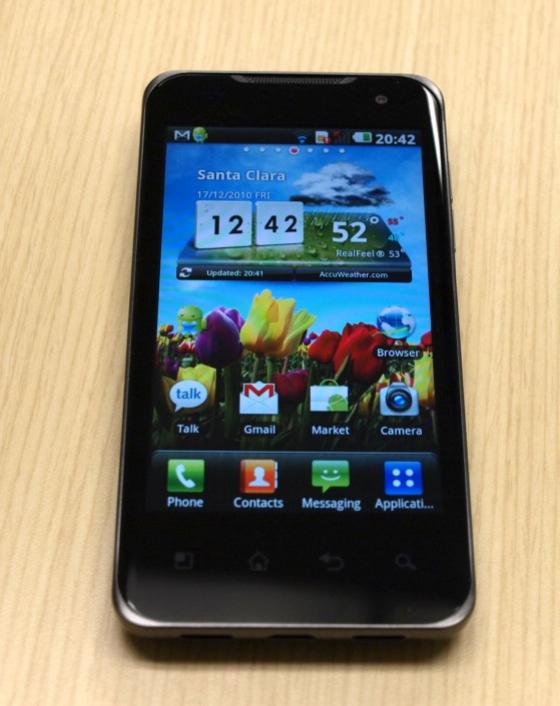 LG Optimus 2x preview
The LG Optimus 2x is a dual-core Tegra2-powered Android phone, with each CPU running at 1GHz. That's blisteringly fast, but the power doesn't end there – Tegra2 comes with a full graphics processor from NVIDIA as well, meaning the graphics from games, vidoes, apps – even the user interface itself – absolutely fly around the screen.
Tegra2 is even more impressive with video. You'll note on the Optimus 2X a mini-HDMI port. This can be used to plug the Optimus 2X into an HDTV where you'll see not only the complete display of the Optimus 2X – including the entire user interface as you scroll it around – but absolutely everything rendered in full 1080p HD.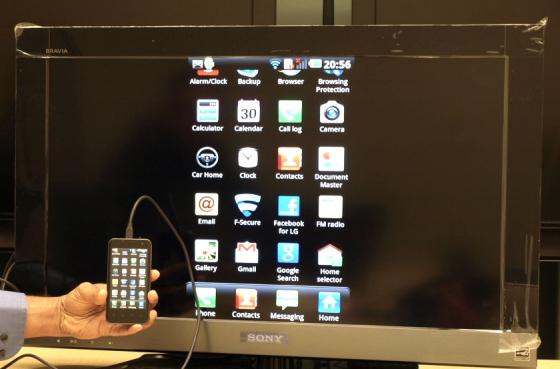 Yep, the Optimus 2X is the first phone to be capable of capturing and playing back full video at 1080p full HD. So if you thought the Nokia N8 was impressive last year, when it was displaying previews of Tron on a giant HDTV, you ain't seen nothing yet! The Optimus 2X simply blows it away.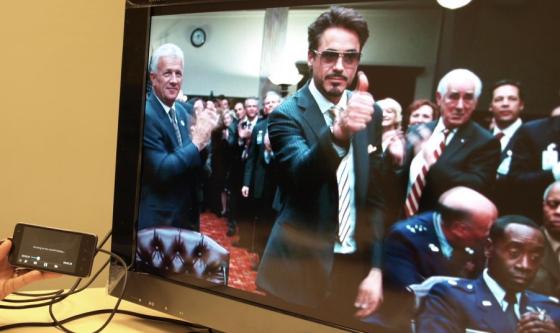 LG Optimus 2X's camera and graphics processing
The features don't end with video, though. The 8 megapixel camera is pretty remarkable as well, with a huge range of settings available to ensure you take the perfect shot. Everything from image stabilization to panoramic shot mode, which automatcally takes a series of shots as you sweep around a wide panorama, and then stitches the different photos together.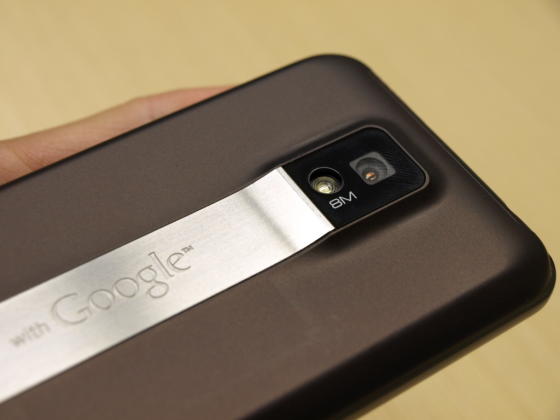 And then there's the gaming performance. As you can see in the video below, the speed of the Optimus 2X is revealed when playing games with rich graphics rendered seamlessly without even a nanosecond of hesitation. Seen in 1080p on the HDTV, it's simply mind-blowing!
This graphical prowess continues through to the user interface, too, with icons seamlessly sliding up and down at the touch of a finger in a beautifully fluid fashion. It even continues through to Adobe Flash performance, as not only does the Tegra2 chip have hardware support for Flash, it's managed to make Flash 5x faster than on any other mobile phone. Flash really does become integrated into the whoke browsing environment, making it as seamless as it should be.
Video preview of the LG Optimus 2X
Here it is then – the LG optimus 2X in all its glory, courtesy of IntoMobile. Sit back and enjoy!
Initial Summary: Yummm!
In summary, the LG Optimus 2X really does seem to live up to its expectations. Its performance is currently unmatched, and is likely only to be matched by the Motorola Atrix 4G, which also uses the same Tegra2 chip as the Optimus 2X. As to which of the two phones will come out on top we'll have to see in a direct side-by-side comparison, but for now, LG has set the benchmark very very high, and it's gonig to be an extremely impressive phone that beats it.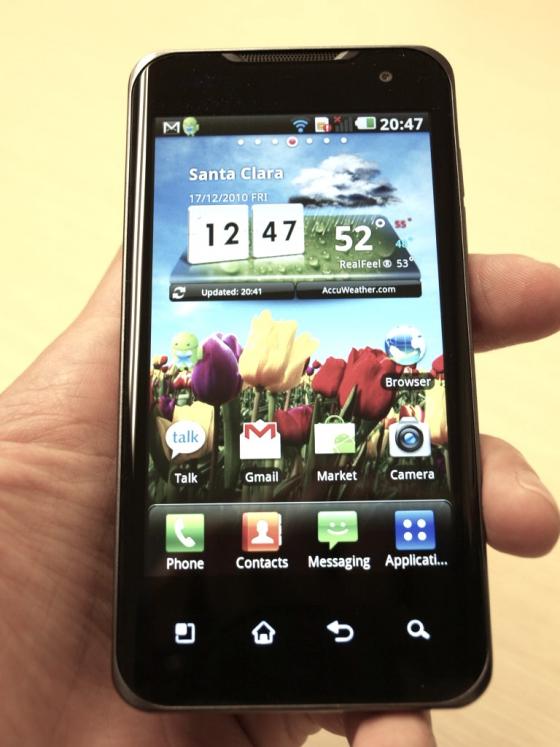 And LG hasn't even had its press conference to officially launch the Optimus 2X yet! So even more details coming over the following days. Don't you just love CES?!
[Source: IntoMobile]