Samsung has confirmed that a new dual-core successor to the Samsung Galaxy S will debut at MWC 2011 on February 14th. The new Android smartphone is Samsung's attempt to maintain its technological lead in Android smartphones, and will directly challenge the LG Optimus 2X and Motorola Atrix, two other dual-core phones that are also on their way.
In addition to the dual-core processor, the new Galaxy S successor will also feature Samsung's new Super AMOLED Plus display and Gingerbread – the latest version of Android, 2.3.
The Samsung Galaxy Tab will also be updated, and its new specs will also be revealed at MWC.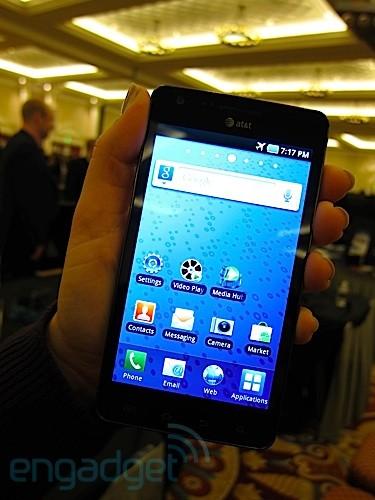 [Source: Engadget Mobile]