Feast your eyes on these, the first official pics of the new Samsung Galaxy S II and Samsung Galaxy Tab II, Samsung's latsete assault on the smartphone an dtablet market respectively. The Galaxy S II has specs to die for, most of which we revealed yesterday when a few unexpected Samsung Galaxy S II details leaked out.
Although it look s like a cracking phone, and one that I'm itching to get my hands on, it's the Galaxy Tab II that's the most intriguing, simply because Samsung never actually announced it would be on show at MWC, and so few details about if were known.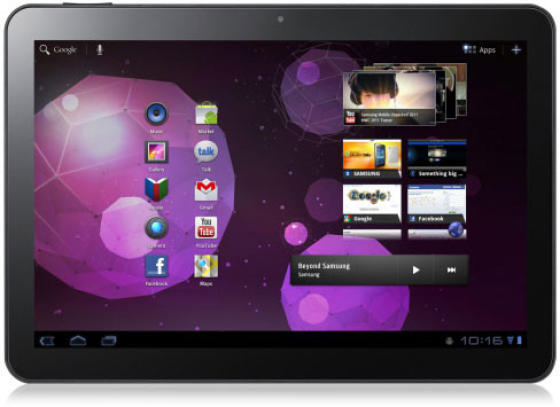 The Samsung Galaxy Tab II in all its glory
But here it is, live, official, and looking very very good indeed. It's a 10.1″ tablet running Andriod Honeycomb, and comes with an 8 megapixel camera. Other than that, we know very little about it, but if the original Galaxy Tab is anythign to go by, it will share many of the same features as the Galaxy S II.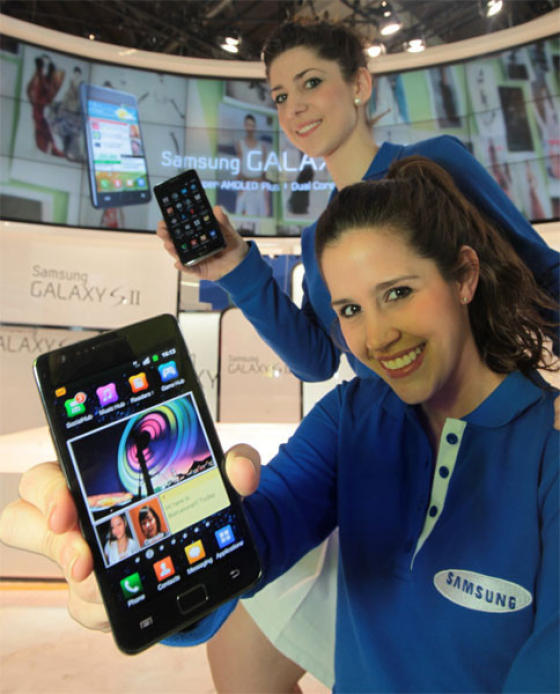 Which is excellent news, as that comes packed with the latest Samsung dual-core Orion processor running at 1.2GHz, 1080p video recording and playback and a 1.3 megapixel front facing camera.
In other words, everything you could ever want from a smartphone, or a tablet – and it must have Motorola quaking in its boots as it's a superior feature set to the hotly anticipated Motorola Xoom tablet!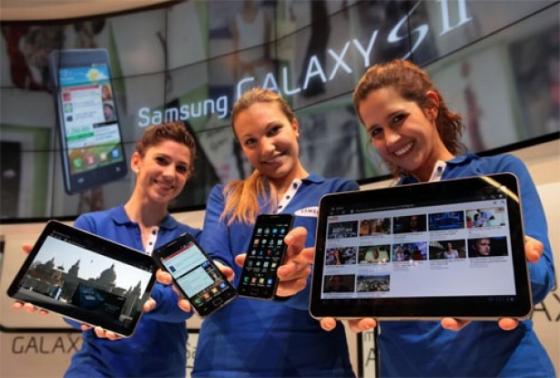 We'll know more in an hour's time, as Samsung's press conference begins at 6pm GMT.
Follow me on Twitter so you don't miss a thing!
[Source: Pocket Lint]