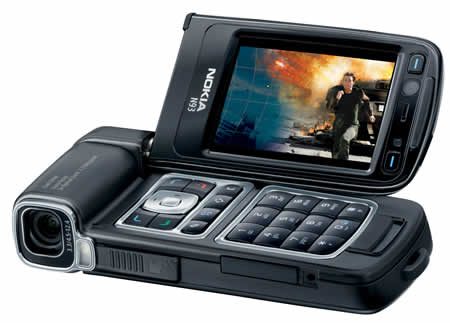 Camera phones have come on in leaps and bounds this year, evolving from the poor quality VGA resolution of two years ago to the 10 megapixel monsters of today. But which camera phone manufacturer's phones consistently produce the best photos?
Of course, each manufacturer produces camera phones of different quality, and so some phones will be better than others. But each manufacturer tends to build its camera phones using a common set of technologies, and so some manufacturers will be consistently better than others. We check out the reviews across the web to determine whose cameraphones regularly come out on top – will it be Nokia, Sony Ericsson, LG, Samsung or Motorola?


The camera phones being looked at here are all a minimum of 2 megapixels.
Although virtually all mobile phones come with a camera these days, those below 2 megapixels tend to be entry level, and are not representative of a particular manufacturer's current camera technology. As such, we'll be focusing on those camera phones featuring 2 megapixels and up.
Megapixels aren't the only thing to look for though. The quality of the lens, a decent flash, shutter speed, and electronic aids such as white balance, auto focus and anti-shake technologies, all play a part in determining the quality of your photos. As such, the results of this little survey will focus on the quality of the photos produced in a variety of different conditions.
Nokia Camera Phones
Virtually all Nokia mobile phones have cameras on them, from the entry level models featuring less than 1 megapixel, through to their latest state of the art N-Series 'multimedia computers', which feature anything up to 5 megapixels with the forthcoming Nokia N95 (though 3.2 megapixels is the current range-leader for 2006).
Nokia's N-Series Camera phones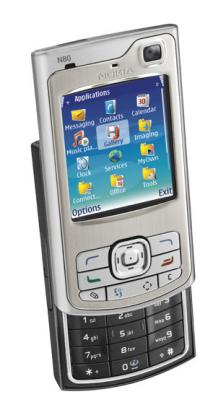 Nokia's top of the line models are its N-Series range. These mobile phones are stunning technical tour de forces, with every conceivable feature squeezed into their small(ish!) shapes. Each N-Series phone has a specific purpose. For example, the Nokia N80 specializes in connectivity, with WiFi, UPnP, 3G, EDGE and quad-band connectivity. For camera phone use, though, the ones to look out for are the Nokia N93 and N90, which are dedicated camera- and video-phones, with the N73 not far behind.
One thing that is disappointing with some Nokia camera phones, such as the Nokia N80, is the lack of autofocus. This is a huge oversight, as it makes Nokia camera phones incapable of simple point and shoot picture taking – the very point of a camera phone! Although the Nokia N80 can take extremely good photos, it requires a certain element of skill, patience and understanding of how to take a good photo in order to get good results. Otherwise, you're left with high resolution fuzzy images!
Indeed, of Nokia's N-Series mobile phones, only the N93, N90, and N73 come with auto-focus: the N70, N71, N72, N80, N91 and N92 do not. This is well worth bearing in mind if it's decent quality point-and-shoot pictures you're looking for. Without autofocus, your shots will be fuzzy unless you know what you're doing.
The lack of autofocus also means the Nokia phones cannot take good macro photos closer than 20cm. In contrast, Sony Ericsson's CyberShot phones can take pictures all the way down to 5cm.
Note that autofocus does have a disadvantage in that it takes longer to take a picture, as you have to wait for the camera to focus before the picture is taken. However, this can easily be solved by simply setting the focus to infinity. The autofocus cameras therefore have the best of both worlds – autofocus when you need it, or effectively switch it off when you don't.
Best Nokia N-Series Camera Phone
Until Nokia release their stunning 5 megapixel N95 Sat-Nav phone in 2007, the current best camera phone in Nokia's line up is the Nokia N93. The N93 is both a superb camera- and video-phone, with fantastic specifcations:
3.2 megapixel (2048 x 1536 pixels) camera
3x optical zoom
MPEG-4 VGA video capture of up to 30 fps
Carl Zeiss Optics: Vario-Tessar lens
Focal length 4.5 mm (Wide) /12.4 mm (Tele) 34.25 – 94.1 mm(35mm equiv.)
Focus range 10 cm ~ infinity
Macro focus distance 30 cm (macro @ Wide) 10 cm (macro @ Middle to Tele)
Shutter speed: Mechanical shutter: 1/2400~1/3 s
Still image file format: JPEG/EXIF
Auto focus
Auto exposure – center weighted
Exposure compensation: +1 ~ -1EV at 0.5 step
White balance: automatic, sunny, cloudy, incandescent, fluorescent
Scene: automatic, user, close-up, landscape, night, night portrait
Colour tone: normal, sepia, black & white, negative
Zoom (optical/digital) 3x / up to 20x
If price is no limit, and you need the best camera phone Nokia can offer, go for the N93.
Nokia Mid-Range Camera Phones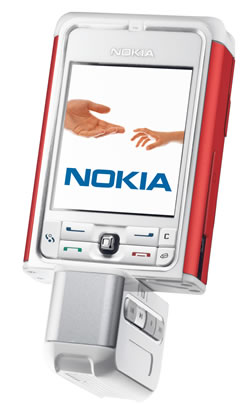 Beneath Nokia's N-Series range is its mid-level mobile phones, which are all numbered. From 2006, most of these phones come with a 2 megapixel camera as standard. However, as has been said, megapixels aren't everything, and although the pictures from Nokia's phones are generally good, they're not as good as those from a dedicated 2 megapixel digital camera.
Take the Nokia 3250, for example. According to GSM Arena, the Nokia 3250's pictures frequently came out misty as the camera has a tendency to over-expose. Equally, there's no macro-mode, so close ups are no use either.
The Nokia 6126 is another of Nokia's mid-range phones that also has problems with its pictures. Although overall image quality is good, all pictures tend to have a purple cast, with blues suffering in particular (see photo, below, courtesy of PhoneScoop), while night time pictures don't come out at all. However, its macro mode is more usable than the 3250's.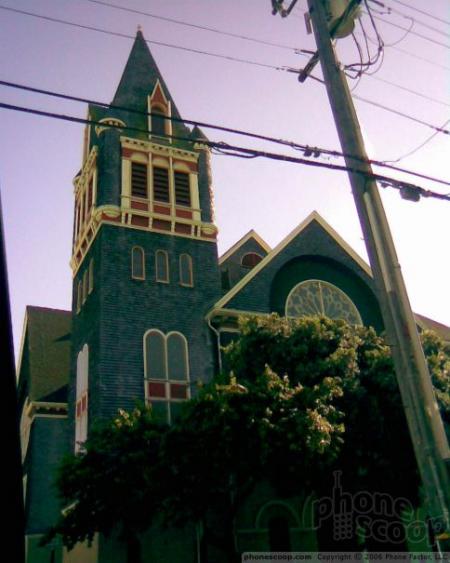 Indeed, the more you read reviews on Nokia's mid-range phones, the more you realise that their cameras could be better. The Nokia 5500, for example, again suffers when it comes to taking close-ups or pictures of text, again because of a lack of auto-focus.
This seems to be a common theme with Nokia's phones. The quality of its cameras are OK, but by no means the market leaders. If you don't want to take good pictures, then the photos produced will suffice, but if it's decent quality pictures you want, make sure you stick with Nokia phones that do have auto-focus (i.e. the Nokia N93, N90, and N73).
Nokia's Low-Cost Camera Phones
Of course, not all Nokia camera phones have large megapixels cameras on them. The forthcoming Nokia 5200, for example, is a budget phone that comes with a VGA camera. Generally, VGA pics are only good for viewing on your phone's screen – upload them onto a PC or the web, for example, or try to print them out, and you get either tiny pictures or very poor resolution, with lots of pixels in evidence. As such, if it's a decent camera you're after, don't go for anything less than a 1.3 megapixel one.
Some of Nokia's budget range come with 1.3 megapixel cameras, but not many, and of those that do, there are few other camera-specific features – you certainly won't find auto-focus, for example. As such, the same comments apply as for Nokia's mid-range phones – if it's good quality pictures you're looking for, avoid Nokia's budget range (though to be fair, you shiuld probably avoid any budget camera phone if it's good quality pics you're looking for!)
Head to Head Comparisons
Of course, if it's a true comparison you're looking for, you can't beat head to head reviews, with different camera phones taking the same pictures. To judge for yourself the quality of different camera phones, check out the following head to head reviews:
Conclusion
They say megapixels aren't everything, and Nokia certainly prove that. Although many of its camera phones come with 2 megapixels or more, the lack of auto-focus on many phones, and the poor quality colour on some in its range, make for a mixed bag of results. If you're looking for a good quality Nokia camera phone that takes really good pictures, either buy a Nokia N93, N90, or N73 , or read the reviews very carefully. And remember – don't even look at a Nokia phone without auto-focus.
Over the next few weeks, we'll look at the other manufacturers' camera phones to find out whose camera phones take the best pictures.